January 14, 2022
Helping to Prevent Child Entrapment in Household Refrigerators
---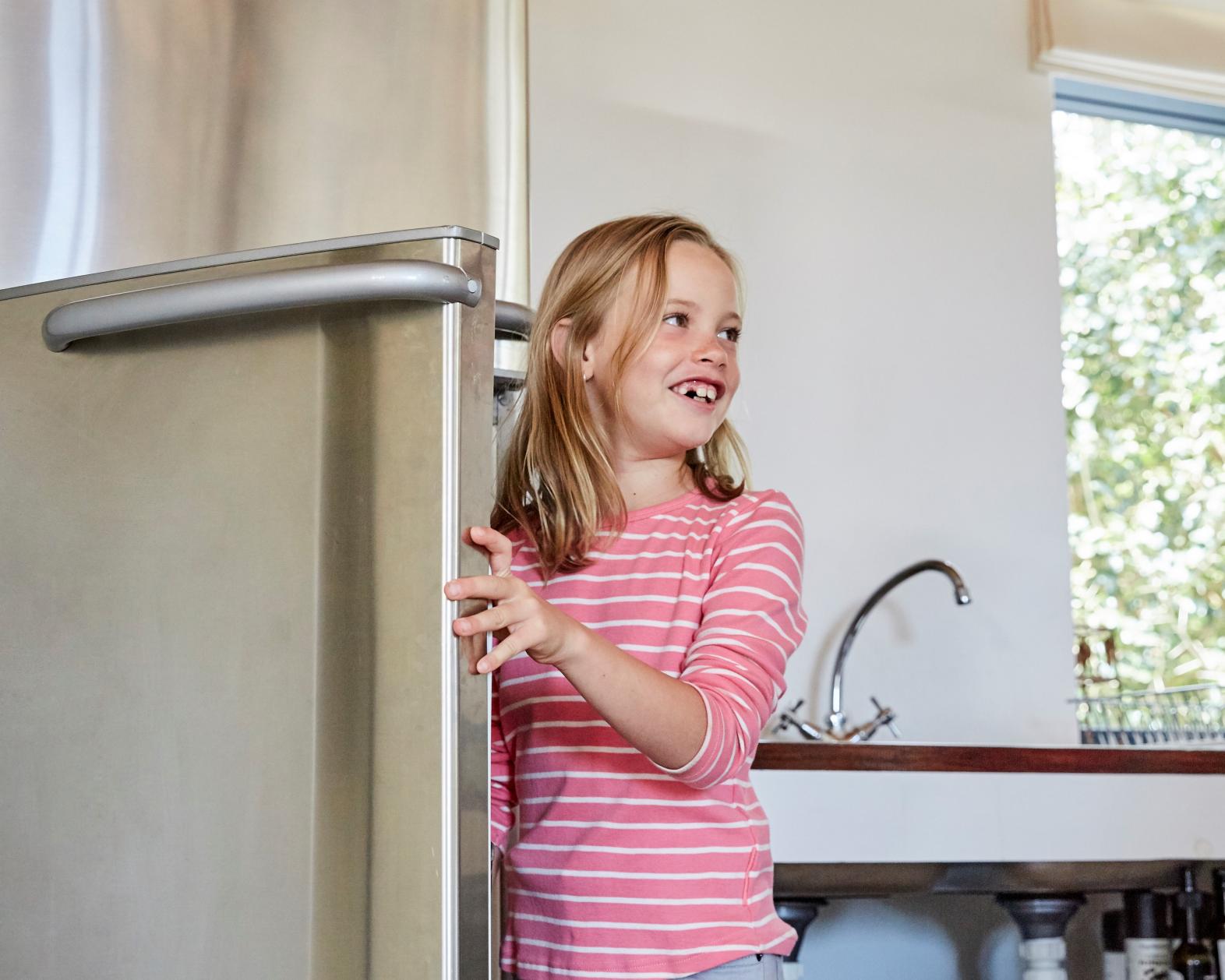 Why It Matters
Of all common kitchen appliances, the refrigerator may seem to be among the more innocuous. However, these units have historically presented a serious risk of suffocation to children who could become trapped inside while playing. 
In order to address this risk, the United States enacted the Refrigerator Safety Act (RSA) in 1956. Prior to the RSA, refrigerators were typically equipped with latches that could only be opened from the outside. The law requires household refrigerators to be designed in a way that allows the door to be opened easily from the inside, either by applying an outwardly directed force to the inside of the door, or by turning a knob similar to a conventional doorknob. 
Since the law went into effect, suffocation deaths declined significantly in the U.S.1 Our Standard, UL 60335-2-24, the Standard for Household and Similar Electrical Appliances – Safety – Part 2-24: Particular Requirements for Refrigerating Appliances, Ice-Cream Appliances and Ice-Makers, works in concert with the RSA by specifying testing criteria for refrigerators to help ensure they can meet the safety requirements of the law.
What We're Doing
In line with the RSA, UL 60335-2-24 permits magnetic door gaskets as latching devices and requires door latch release tests to help ensure the door can be opened from the inside. 
During the door latch release test, a force of 15 lb-ft is applied to the closed refrigerator door from the inside to simulate the pressure of a child pushing or kicking the door to open it from the inside. The force is applied at three different points: near the top of the door, near the bottom of the door, and midway between these two points. The door must open when the force is applied in order for the unit to comply with the Standard.
Additionally, the Standard requires entrapment warning statements in product literature. The child entrapment warning required by the standard is as follows:
---
WARNING: Risk of child entrapment. Before you dispose of your
old refrigerator or freezer:
* Take off the doors
* Leave the shelves in place so that children may not easily climb inside.
---
For units equipped with a lock and key, a child entrapment warning must appear on the key as well as on the unit near or over the key slot of the lock.
How You Can Help
Our Standards are developed through a consensus-based process, which integrates scientific and testing expertise with input from our Technical Committee (TC) members and stakeholders. TC members represent a variety of interests, including industry, academia, government, retail, and manufacturing. If you are involved in the design, construction, sale, or operation of household appliances, and you would like to help improve safety in your industry, please take a moment to learn how you can get involved.