Standards Leaders Convene in Vietnam to Discuss Clean Energy Goals and Industry Development
---
On April 18-19, 2023, UL Standards & Engagement (ULSE) and the Directorate of Standards, Metrology and Quality of Vietnam (STAMEQ) partnered to lead the joint conference, "Supporting Clean Energy Goals and Industry Development Through Standards," in Hanoi, Vietnam. The event was comprised of a conference and technical workshop and attracted a total of 119 participants from government, industry, and academia.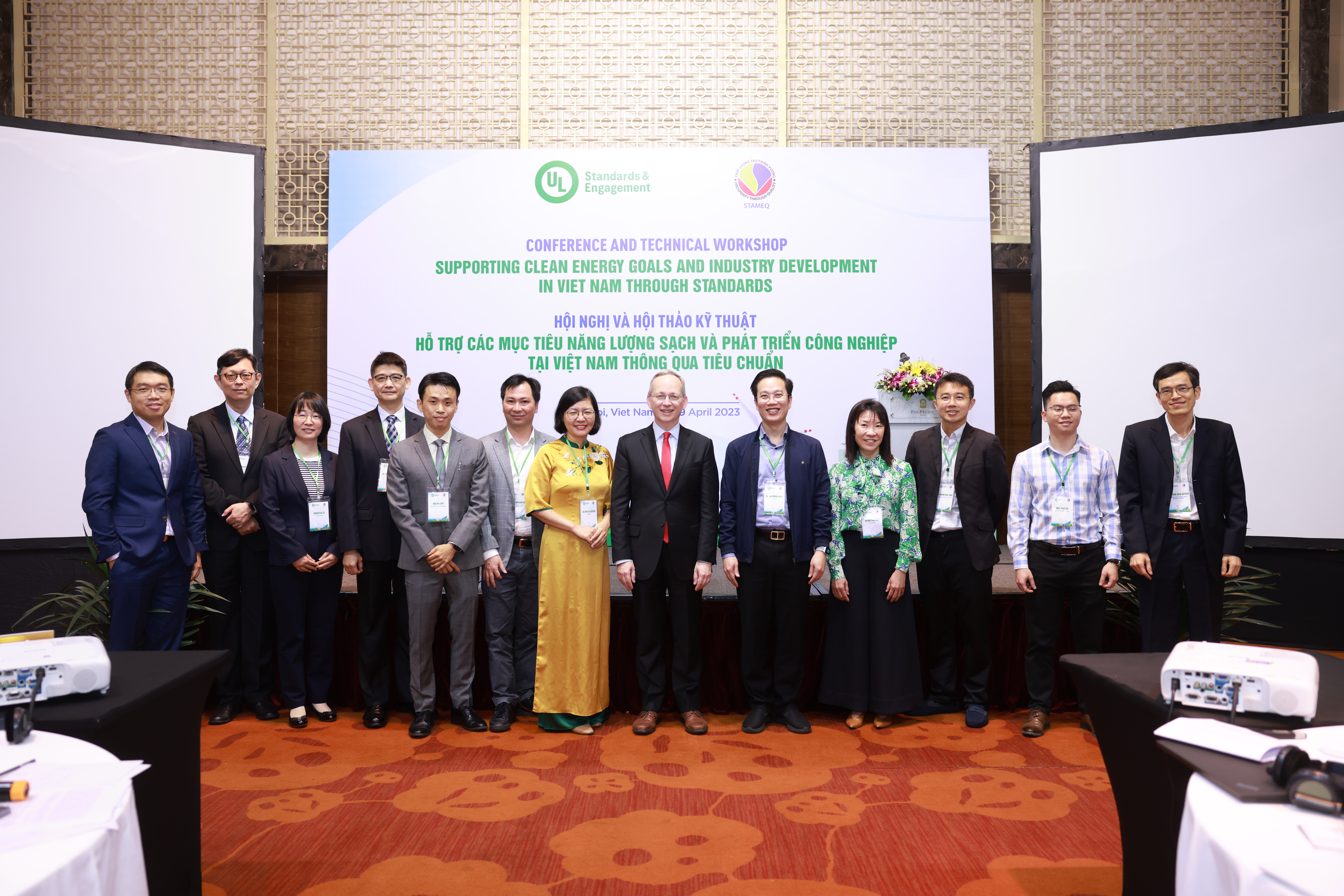 Day one – Conference on supporting clean energy transition in Vietnam
Net zero emissions is an imminent global priority, noted Dr. Ha Minh Hiep, acting director general of STAMEQ, in his opening remarks at the conference. Dr. Hiep shared that Vietnam made a commitment at the 26th UN Climate Change Summit (COP 26) to bring the country's net emissions to zero by 2050. To support this important goal, Dr. Hiep said Vietnam must restructure its economy toward low carbon, with clean energy transition as a driving force for the comprehensive transformation.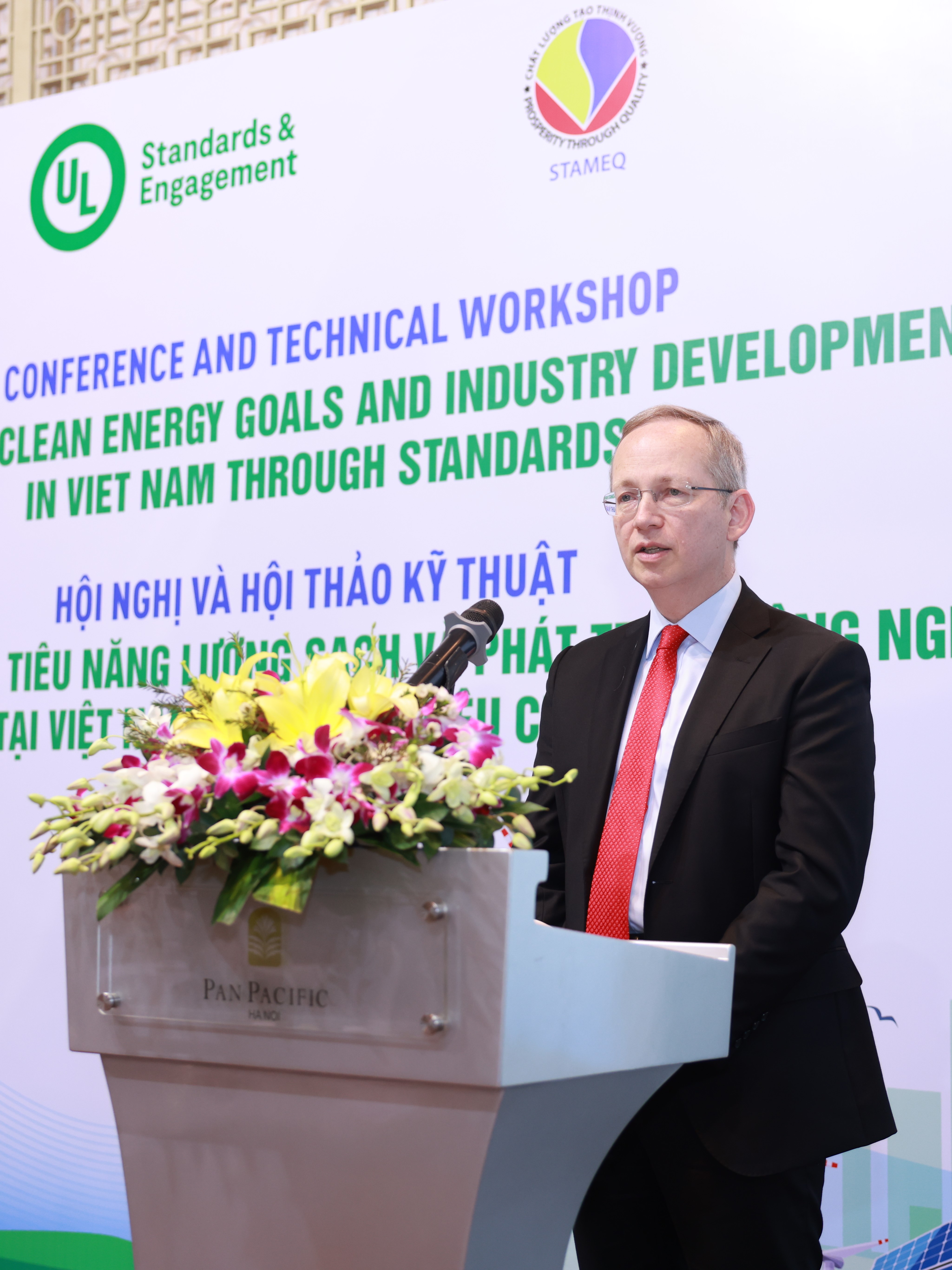 Dr Hiep's urge was echoed by ULSE Executive Director Dr. David Steel. In his opening remarks, Dr. Steel applauded Vietnam's commitment in COP 26. He added that the energy sector represents the largest source of carbon emissions and that the transition to clean energy would therefore play a major role in supporting the net zero goal. 
"In addition to environmental protection, clean energy has the potential to create economic opportunities for Vietnam," Dr. Steel said. "It is well-positioned to catalyze new investments, support local industry development, create new jobs, and improve the competitiveness of the economy."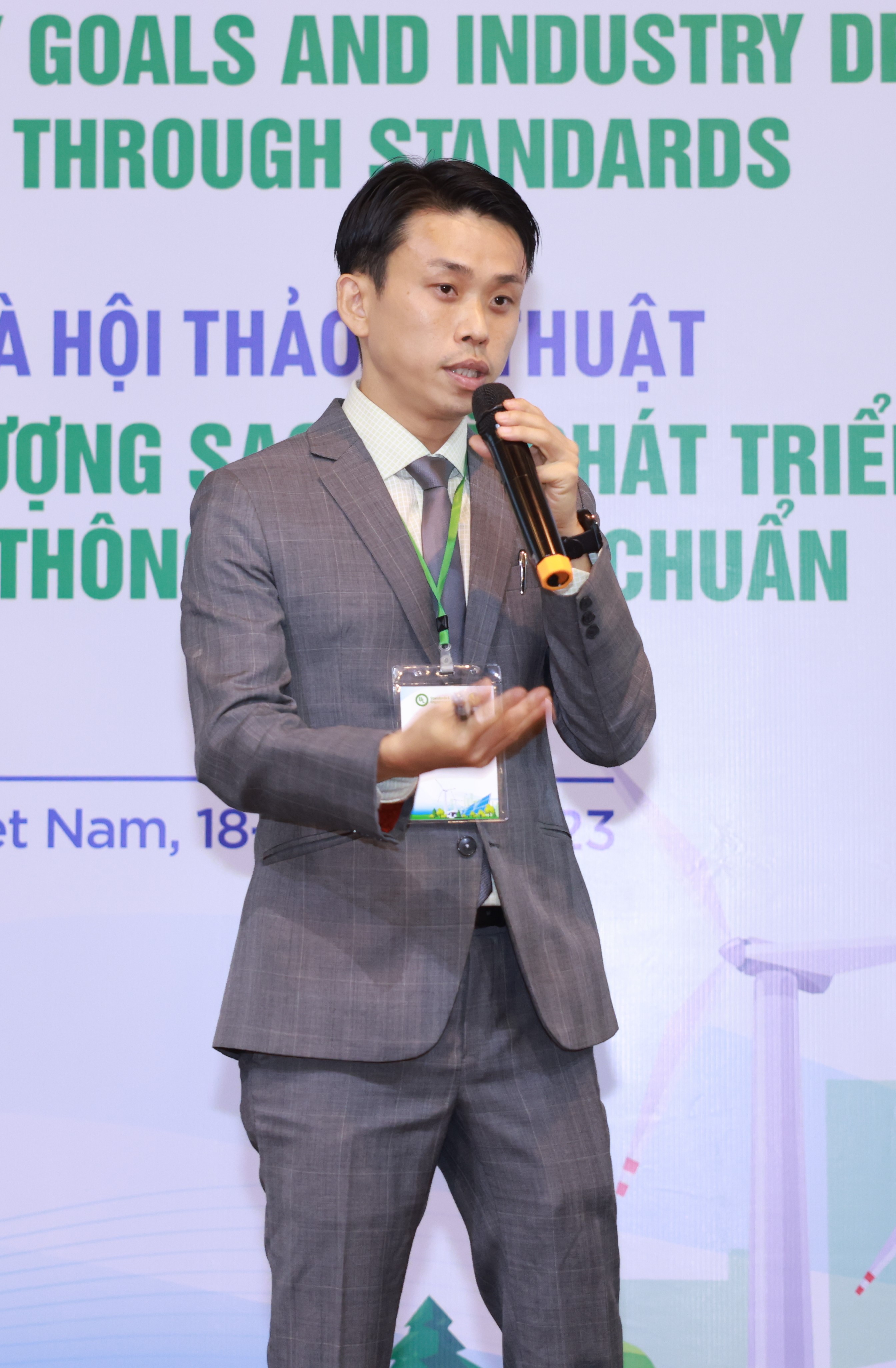 ULSE Regional Director Kolin Low presented on the UL standards supporting the clean energy value chain – highlighting standards on energy storage systems, electric mobility, and repurposing electric vehicle (EV) batteries. Low emphasized how UL standards are responsive to market needs due to the organization's safety science approach, consensus-based process, and international collaboration with strategic partners like STAMEQ. 
UL Solutions R&D Director Dr. Carl Wang, Principal Engineer Rebecca Le, and Staff Engineer Richard Lee further elaborated on the development of UL standards, providing an overview of the specific UL standards supporting the clean energy value chain, while also discussing current trends and the potential future of standards development. 
The afternoon session featured speakers from Vietnamese institutions and industry such as the Hanoi University of Science and Technology, the Institute of Energy Vietnam, VinFast, Toyota Vietnam, and the Vietnam Certification Centre (QUACERT). These speakers discussed the progress of electric vehicle technology and energy storage system (ESS) development in the country, while also addressing opportunities and challenges. Invited speakers from Singapore, the Singapore Battery Consortium, and Genplus Private Limited also shared good practices and perspectives on electric vehicles and battery repurposing. 
Day two – Technical roundtable workshop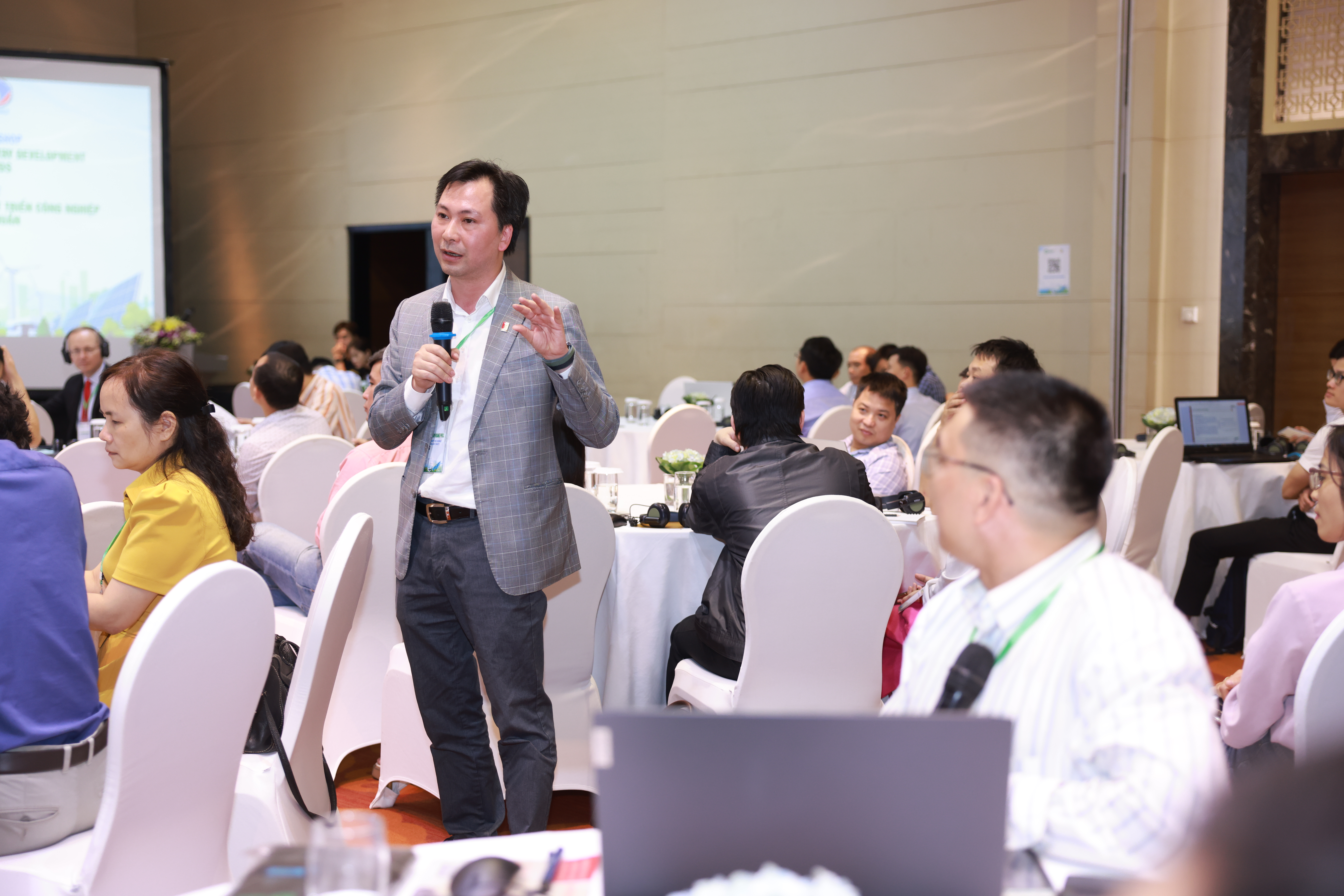 Held on the second day of the conference, the workshop aimed to facilitate interaction on two identified topics: EV charging systems/batteries and circular economy. The workshop was co-moderated by Kolin Low, STAMEQ Director of Standards Nguyen Van Khoi, and Vietnam Standards & Quality Institute Deputy Director Dr. Trieu Viet Phuong. The discussions probed various aspects related to EV charging systems, including interoperability; safe implementation in underground carparks and on complex terrain in rural areas; high initial costs of EV implementation; bidirectional charging; and smart charging. The speakers also emphasized the need for standards and policies to keep up with advancements in technology. 
Participants also demonstrated interest in the end-of-life management of EV batteries – a growing concern as EV adoption in Vietnam rises. Speakers discussed the multifaceted challenges and noted that solutions must be cost effective and not cause secondary safety and environmental damages. It was noted that more data, policy, and scientific research are needed to help Vietnam identify the right solutions to address this nascent issue.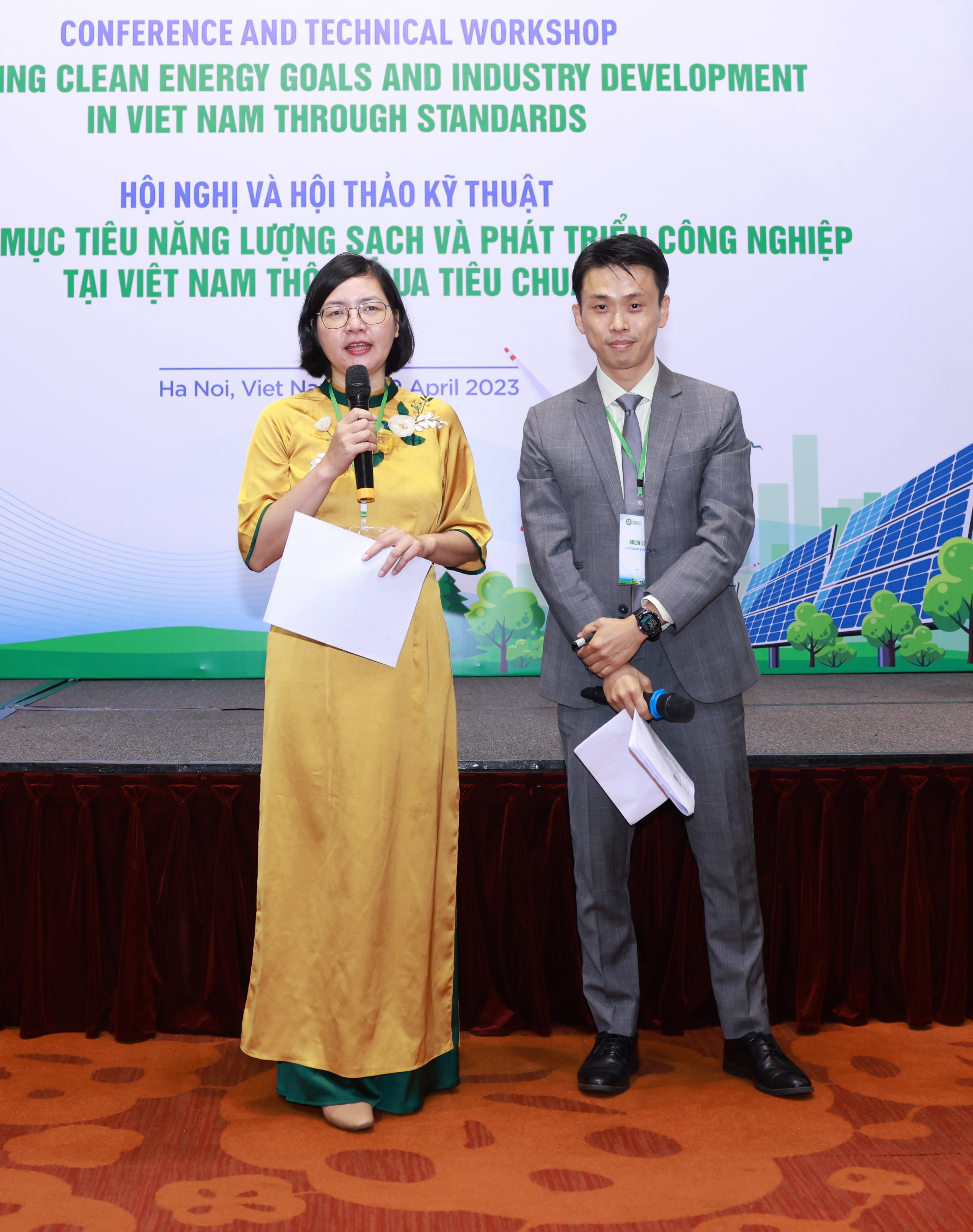 With Vietnam's focus on electrification innovation and clean energy transition, UL Standards & Engagement believes the country is well-positioned to seize opportunities and propel its already fast-growing economy to emerge as a key contributor of net zero in the region. Standards can help to support regulatory efficiency and alleviate some of the major challenges related to this goal, such as safety, interoperability, and cost. Through collaboration with STAMEQ, we aim to help accelerate the development of Vietnamese national standards (TCVN), bring together more international experts to share good practices, and pave the way for a smooth energy transition in Vietnam.