November 22, 2022
Addressing the Risk of Electrical Shock and Fire From eBikes
---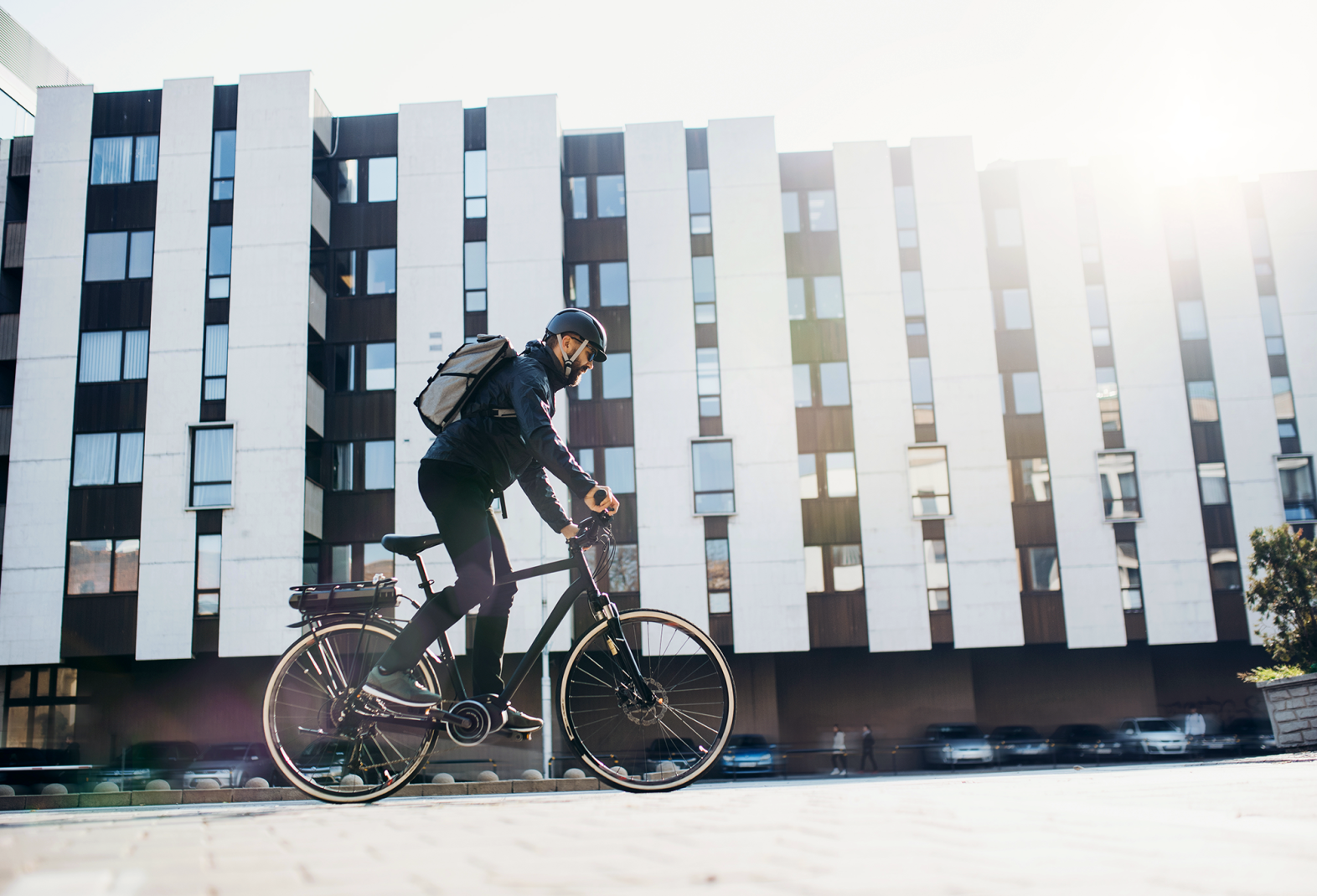 Why It Matters
Electric bicycles, or eBikes, have gained significant popularity in recent years, offering a cost-effective and eco-friendly transportation option, especially in larger cities where many commuters use them as an alternative to driving or public transit. 
However, the design of these devices and the conditions in which they operate present a unique set of safety risks. Electric bikes are typically powered by lithium-ion batteries due to their low weight and high capacity for energy storage. When subjected to certain conditions such as impact, vibration, or overcharging; or if the batteries have design or manufacturing flaws or are simply reaching the end of their life cycle due to aging, they may enter thermal runaway, which could cause them to catch fire and even explode.
To address the potential hazards due to the electrical system of eBikes powered by a lithium-based, rechargeable battery, and other safety concerns, UL Standards & Engagement convened a standards technical panel (STP) of experts to develop and publish the first edition, binational ANSI/CAN/UL 2849, Standard for Safety for Electrical Systems for eBikes in 2020. The STP remains active in updating UL 2849, and the latest revisions were published in January 2022. The STP includes representatives from various interest groups, such as producers, supply chain, government, consumers, and testing and standards organizations. 
What We're Doing
ANSI/CAN/UL 2849 provides various construction, performance, marking, and instruction requirements, which address the environmental, mechanical, and electrical hazards associated with eBikes, while also helping to ensure users are informed on proper care and maintenance practices. Testing requirements in the Standard help to simulate conditions that an eBike may encounter during normal use such as high ambient temperatures, water exposure in the intended use of the eBike, and vibration testing. Certain tests even take abnormal use and foreseeable misuse into account, such as mechanical shock from a drop or fall, or overcharging due to a fault in the charging control circuitry. Temperatures of the eBike electrical system are monitored during these tests, and the device will not pass if it exceeds certain limits, or if there is any indication of fire, explosion, rupture, electrolyte leakage, or electric shock hazard.
Temperature Test: A temperature test is conducted to determine if the safety critical components and materials in the eBike components are being maintained within their temperature ratings, and to determine whether or not the component cells are being maintained within their specified operating limits during maximum charge and discharge of the eBike. During one part of this test, the battery pack is placed in a heated chamber set to the highest manufacturer temperature specification. It is then charged to its maximum capacity and fully discharged while still in the chamber. The test is repeated, and the voltage, current, and temperature of the battery is monitored throughout each test. 
Ingress Protection (IP) Test: This test is intended to evaluate the ability of the eBike to withstand potential water exposure in its intended use. During this test, the electrical system enclosure is subject to water exposure testing as outlined by the International Electrotechnical Commission (IEC) in IEC 60529, Tests for Protection Against Water Indicated by the Second Characteristic Numeral 4 (IPX4) — the minimum rating required by the standard — which states that water splashed against the enclosure from any direction must have no harmful effects. If the equipment is provided with a higher IP Code rating by the manufacturer, it shall be tested in accordance with its rating. If the equipment is operational after the test, it is subjected to a minimum of one charge/discharge cycle at the manufacturer's maximum specified values.
Vibration Test: For an eBike with a permanently mounted electrical system, this test consists of vibration for one hour at a range of frequencies. After the test, the system is subjected to at least one charge/discharge cycle and monitored, followed by a dielectric test. In addition, a vibration test is also performed on the battery pack of the eBike. 
Shock Test: This test is intended to determine if a battery pack can withstand a mechanical shock that may occur when the eBike is in use. During this test, the battery pack is subjected to mechanical shock testing in all six spatial directions. If the electrical system of the device is operational after the test, it is subjected to a minimum of one charge/discharge cycle at the manufacturer's maximum specified values. The test is followed by one hour of temperature monitoring.
Overcharging Test: This is an abnormal test that is conducted to evaluate the ability of the electrical system of the eBike to withstand an overcharge condition under a single fault in the charging control circuitry that could result in an overcharge condition. It is charged until the voltage has reached 110% of the maximum specified voltage limit and/or until two hours after monitored temperatures return to ambient or steady state conditions.
UL 2849 includes a variety of other tests that help to ensure users can operate eBikes safely. The full Standard is available for free digital viewing with site registration on ShopULstandards.com.
How You Can Help
UL 2849 is part of a portfolio of Standards for electric mobility (e-mobility) devices and components, which also includes UL 2271, the Standard for Batteries for Use in Light Electric Vehicle (LEV) Applications; UL 2272, the Standard for Electrical Systems for Personal E-Mobility Devices; and UL 2580, the Standard for Batteries for Use In Electric Vehicles. 
These Standards are developed through a consensus-based process, which integrates scientific and testing expertise with input from our Standards Technical Panel/Technical Committee (TC) members and stakeholders. STP/TC members represent a variety of interests, including industry, academia, government, retail, and manufacturing. If you are involved in the design, construction, sale, or operation of e-mobility devices, and you would like to help improve safety in your industry, please take a moment to learn how you can get involved.