ULSE Joins BPS for Discussion on Philippine National Standards
---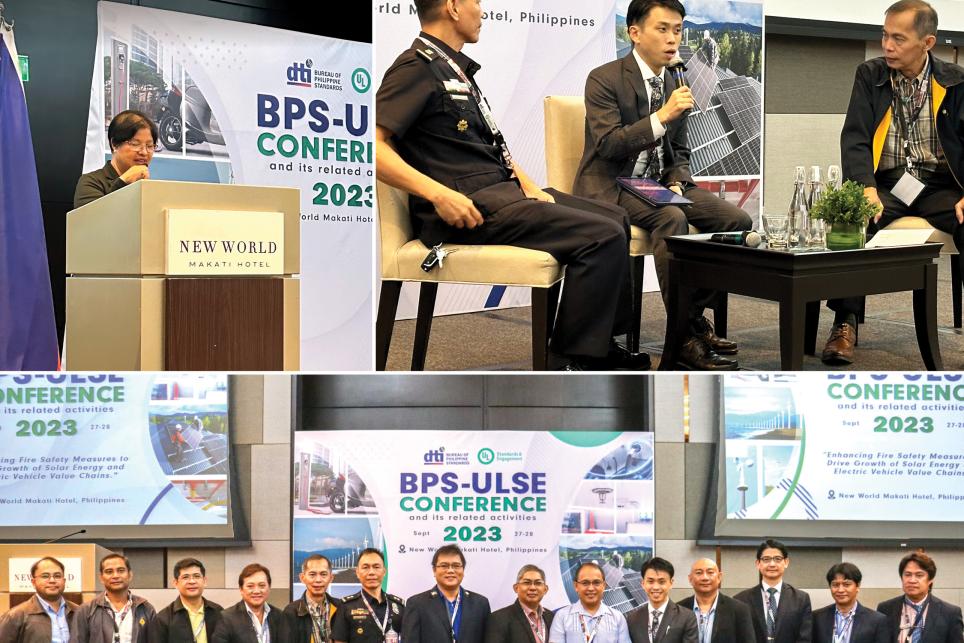 The Bureau of Philippine Standards (BPS-DTI) hosted this year's joint conference with UL Standards & Engagement on September 27 and 28. Kolin Low served as ULSE's primary representative at the event, which is aimed at enhancing current Philippine National Standards (PNS), while also encouraging the adoption of UL Standards where appropriate.

Previously, this event has facilitated adoption of UL standards as well as the enhancement of many areas within PNS. Empowered by the successes of the past, BPS focused on new frontiers such as household appliances, solar energy, electric vehicle (EV) battery safety, and the energy value chain, in addition to the following areas of technical committee (TC) collaboration:
TC 1: Wires & Cables
TC 2: Fire Protection and Fire Fighting Equipment
TC 4: Lamps and Related Equipment
TC 10: Electrical Wiring Devices
TC 89: Electrically Propelled Vehicles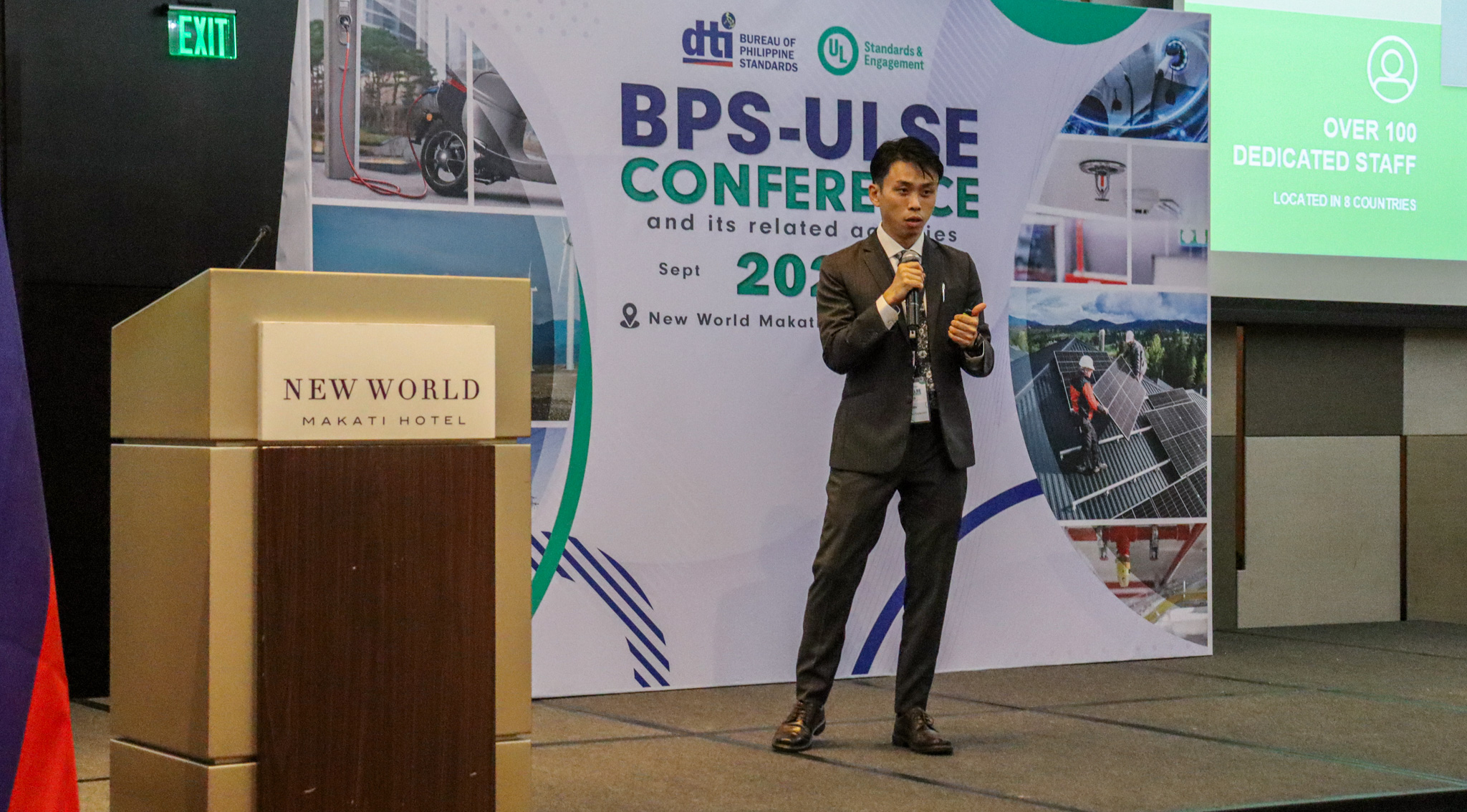 "Raising awareness of the importance of safety, resilience and sustainability within the Philippines has greatly benefitted from this annual meeting of BPS and ULSE." said Kolin Low, Regional Director for ULSE. "Our joint participation in TCs have engaged many critical stakeholders that are critical for integrating UL Standards into the PNS system." 
In addition to attending TC meetings and breakout sessions, Low provided technical assistance and knowledge on ULSE's standards, and shared best practices for standards development. The discussions including Low resulted in many new recommendations for BPS and ULSE collaboration to further accelerate the development of PNS and the adoption of relevant international standards to support Philippine national priorities.

Much like the BPS and ULSE collaboration, our standards are developed through a consensus-based process integrating scientific expertise with input from our technical committee (TC) members and other stakeholders. TC members represent a variety of interests, including industry, academia, government, retail, and manufacturing. If you are interested in advancing safety in your industry through standardization, please take a moment to learn how you can get involved.