UL Standards for Fire Safety Highlighted at International Fire Protection Congress 2022
---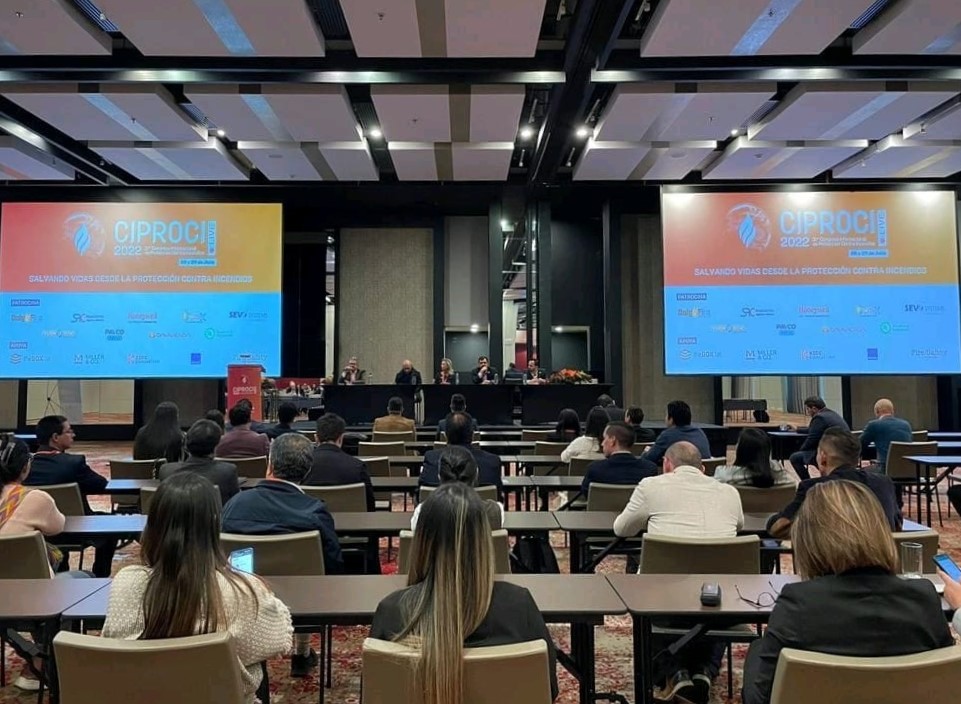 Jonathan López, senior standards specialist at UL Standards & Engagement, delivered two separate presentations on the importance of standards in fire protection at the 2022 International Fire Protection Congress (CIPROCI), hosted by INDEAN, a Colombia-based company dedicated to the professional and business development of the construction industry in Ibero-America. The event was held from July 28-29, 2022.
In his first presentation, "The Importance of Standards in Fire Protection," López explained how UL standards for fire safety help to make everyday products and systems safer through safety science research, data, and required testing. López highlighted UL standards for smoke detectors for fire alarm signaling systems, and outlined how research, testing, and data analysis led to new testing requirements that help prevent cooking nuisance alarms.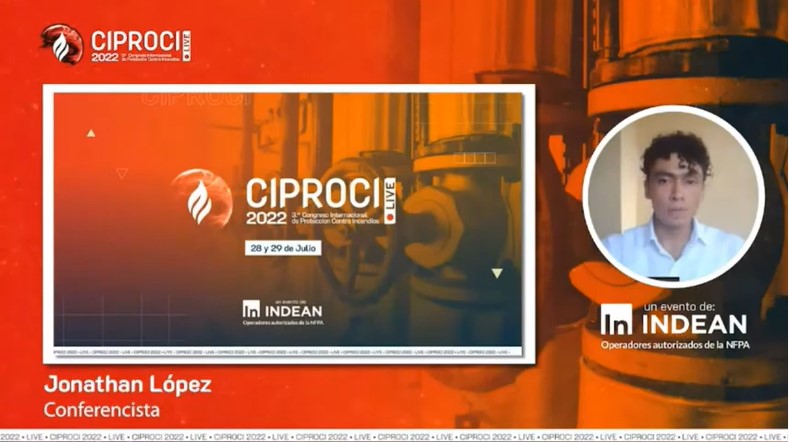 In his second presentation, "The Fire Protection Ecosystem," López spoke about the collaborative effort between UL Standards & Engagement and industry experts in Mexico in the development of standards for fire safety products, systems, and installations, as well as life-saving devices such as life jackets and personal flotation devices. This initiative, known as the Technical Committee for National Standardization of Fire Safety and Life-Saving Devices (CTNNSIDS), was established by UL Standards & Engagement following its 2020 authorization to develop standards for Mexico by the Dirección General de Normas (DGN). As the first foreign standards development organization (SDO) authorized to develop standards for Mexico, and the only SDO able to develop national standards for all three countries in the United States-Mexico-Canada Agreement (USMCA), UL Standards & Engagement collaborates with the CTNNSIDS to adopt and adapt standards that meet Mexico's specific fire protection needs, while also harmonizing standards to help enhance fire safety throughout North America.
According to statistics compiled by the UL Standards & Engagement Data Science team, Colombia is among the top five countries in Latin America with the highest rates of fire injuries and is number seven in the highest number of fire deaths. As part of its joint mission of working for a safer world, UL Standards & Engagement supports initiatives in Colombia and throughout Latin America to help increase awareness of the importance of standards in fire protection and facilitate participation of local stakeholders through the fire protection ecosystem.
The first International Fire Protection Congress was held in 2018, and has grown to include more than 20 international speakers and attract more than 950 participants in 2022, with almost 100 attending in person. UL Standards & Engagement proudly sponsored the hybrid event, as well as participates in many other international partnerships.