UL Standards & Engagement Celebrates Canada
---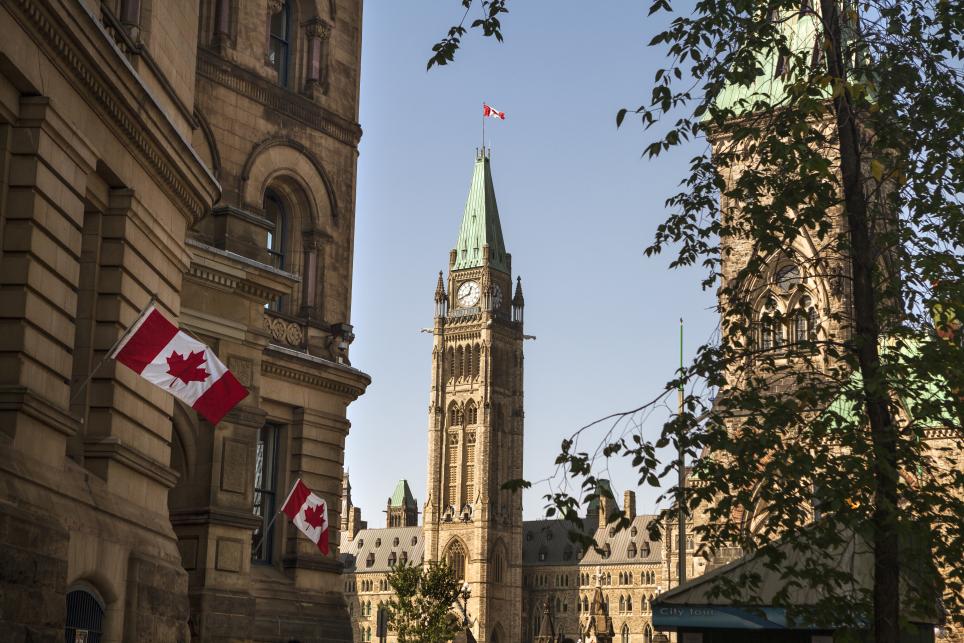 Canada's history weaves together the stories of indigenous peoples, explorers, settlers, and immigrants who have shaped the country as it is today. From its early indigenous civilizations to its emergence as a multicultural G7 nation, Canada's history is a testament to diversity, resilience, and progress.  
Canada is also recognized for its commitment to scientific research and innovation, evident in their abundance of world-class universities, research institutions, and government-funded initiatives. The nation's strong emphasis on research and innovation is evident in its support for sectors like healthcare, renewable energy, and artificial intelligence. In addition, Canada has emerged as a leader in addressing the challenges posed by climate change – recognizing the need for sustainable solutions, environmental research and investments in new and emerging technologies that help to mitigate and adapt to our warming planet. These are only a few examples of how Canada continues to drive progress and improve lives at the national and international level. 
History of UL, ULC Standards, and UL Standards & Engagement
Underwriters Laboratories, founded in 1894 by William Henry Merrill, was established with a mission of promoting safe living and working environments for the public. For over a century, UL has been working for a safer world by empowering trust and advancing innovation. Similarly, Underwriters Laboratories of Canada, founded in 1920 – also by William Henry Merrill – was also established with a focus on working for a safer world, as an independent product safety testing, certification, and inspection organization. Shortly after Underwriters Laboratories of Canada was established, ULC Standards was formed to develop and publish voluntary consensus standards for Canada. 
Since then, ULC Standards has prospered, developing more than 300 Canadian standards for products having a bearing on fire, life safety and security, crime prevention, energy efficiency, environmental safety, security of assets and facilities, live working and workplace safety and other areas. ULC Standards was accredited in 1974 by the Standards Council of Canada (SCC), making it one of the chartered accredited standards development organizations (SDOs) in Canada. In 2003, ULC Standards moved from Toronto to Ottawa – Canada's Capital City – where the organization, now known as UL Standards & Engagement, operates – committed to Canada and the safety of all Canadians through the development of safety standards and public safety advocacy. 
Ottawa Opening Reception
On June 1, 2023, UL Standards & Engagement (ULSE), hosted its opening reception to welcome stakeholders to its new office in the heart of downtown Ottawa. ULSE leadership and local staff proudly hosted approximately 80 stakeholders, including representatives of the Standards Council of Canada (SCC), CSA Group, ASTM International, National Research Council of Canada, Ottawa Fire Service, and many more. 
Guests heard from Mark Ramlochan, planning program manager at ULSE, on the history of Underwriters Laboratories in Canada and on ULSE's commitment to being a trusted partner in Canadian standards development, and to making Canada and the world a safe, secure, and sustainable place.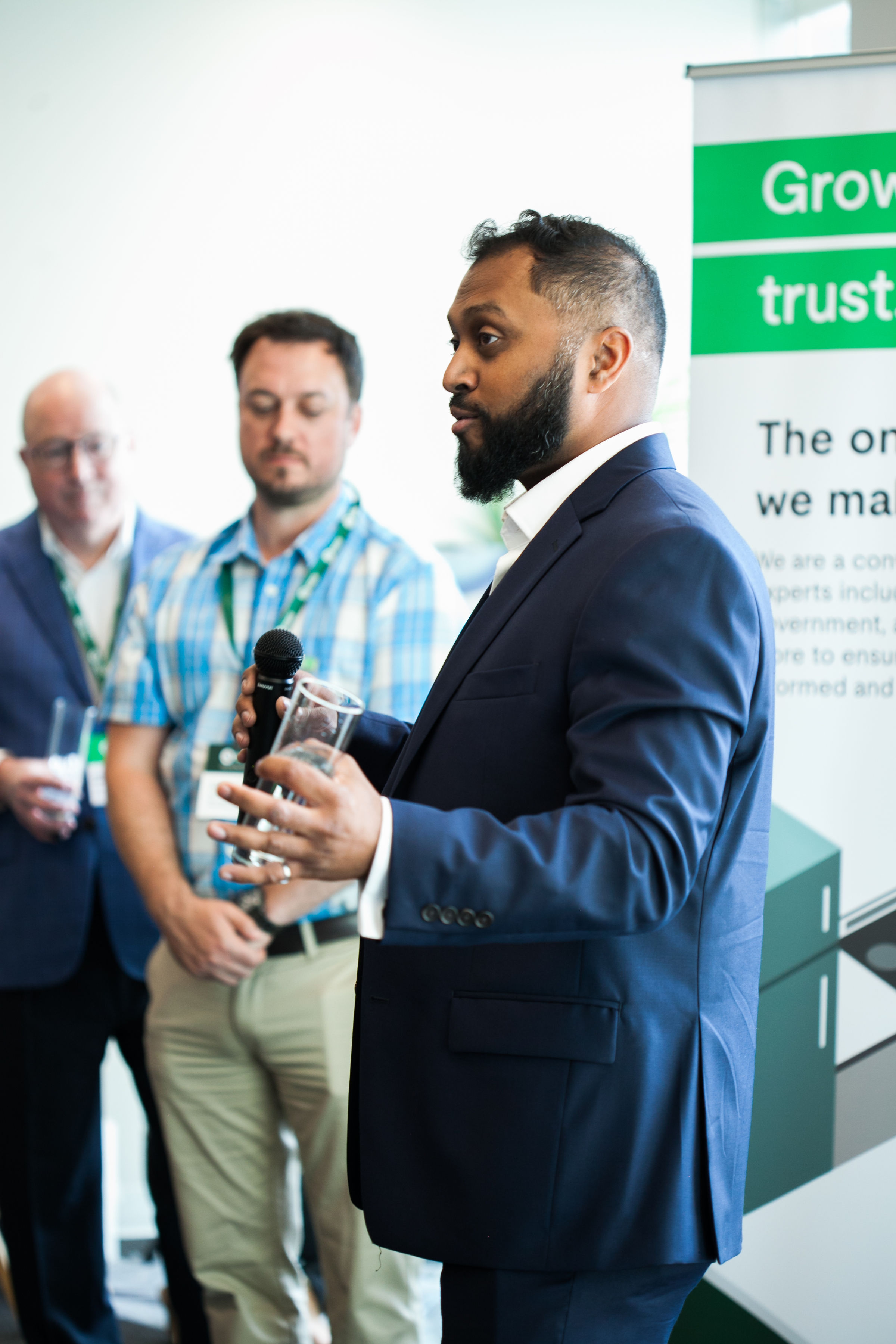 "[We have] major uncertainties about what is going to happen in the years ahead with climate change, advancements in artificial intelligence, [and] local safety challenges in your own communities and homes. At times like these, we really need people and organizations whose goal is to pull people together, not drive them apart. People need to feel the potential to create a better tomorrow and that is what we aim to do. With you. To continue our journey towards a safer, stronger Canada." 

Mark Ramlochan, Planning Program Manager, UL Standards & Engagement 
Dr. David Steel, executive director of ULSE, spoke on the three entities that make up the UL enterprise (UL Solutions, UL Standards & Engagement, UL Research Institutes), each independently strengthening their ability to be uniquely focused on its critical path of the shared mission of working for a safer world. He noted that ULSE's growing presence in Canada will help us to understand and respond to Canadian specificities as it is a diverse country with unique needs and challenges, which requires understanding of local context, demographics, and geographic challenges. He also acknowledged that Canada is at the forefront of many technological and social developments and as we confront challenges like climate change at the global scale, Canada is pioneering solutions. Lastly, Dr. Steel reaffirmed ULSE's commitment to Canada and supporting the needs of the Canadian market to ensure the safety of all Canadians "from coast to coast to coast."
"Our work in Canada is an integral part of our global mission. Our commitment to safety, security, and sustainability extends to every Canadian and every corner of this vast nation. As we open this new office, we look forward to serving Canada and its people, and working together to make the world a safer place." 

Dr. David Steel, Executive Director, UL Standards & Engagement
Pierre Bilodeau, vice president, strategy and stakeholder engagement and interim vice president, standards and international relations for the Standards Council of Canada (SCC), spoke on the importance of standards and conformity assessment, and how "they are the invisible infrastructure that ensures all things – from the food we eat, to the lights in our buildings – are safe and work as they are [intended] to." Pierre commended UL Standards & Engagement for their commitment to excellence and pursuit of creating a safer future. 
"Standards Council of Canada bring[s] together innovators, policymakers and standards development organizations to ensure Canadian's can trust the quality, safety, and reliability of everyday products and services…UL [Standards & Engagement] is helping companies innovate, enhance sustainability, and strengthen consumer trust in a time of accelerated digital and social transformation."

Pierre Bilodeau, Vice President, Strategy & Stakeholder Engagement and Interim Vice President, Standards and International Relations, Standards Council of Canada
Looking Ahead
In alignment with Canada's commitment to safety and progress, UL Standards & Engagement has played a vital role in promoting a safer world since its establishment. From the new ULSE office overlooking Canada's Parliament Buildings, one can feel the strong connection to Canada's needs, the commitment to serving the Canadian market and ensuring the safety of all Canadians. Through its dedication to inclusivity and diversity, ULSE is well positioned to make a positive impact on the world by embracing fresh perspectives and fostering a culture of safety and sustainability. With these ongoing efforts combined with an experienced and growing Ottawa-based team, ULSE continues its journey toward a safer and stronger Canada, standing proudly as a trusted partner in Canadian standards development. 

Article written by Wathma Jayathilake, ULSE standards scientist based in Ottawa, Canada