UL Standards & Engagement Announces Expanded Executive Leadership
---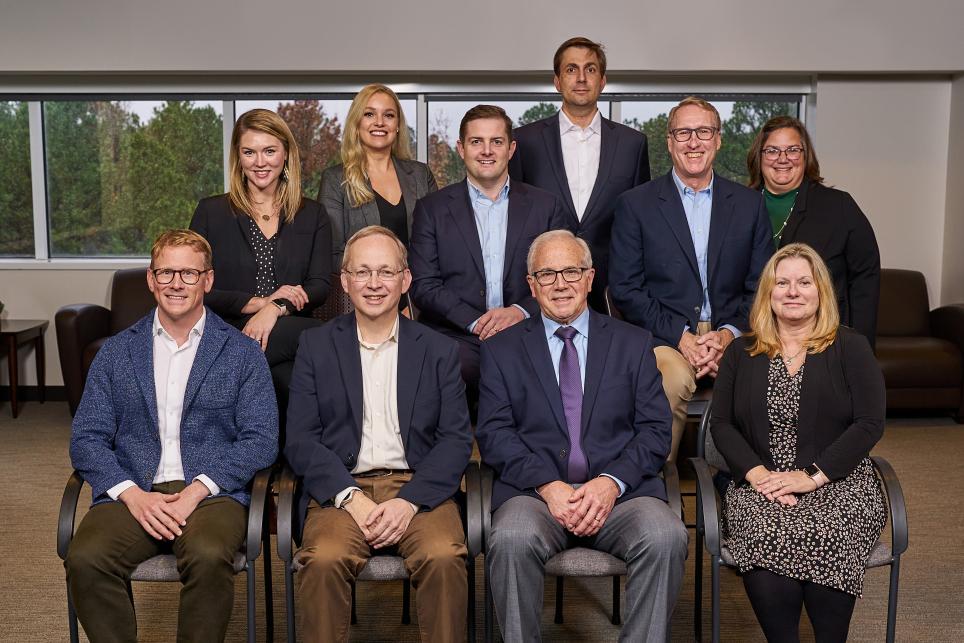 New appointments and Washington, D.C. office reflect growing advocacy efforts
NORTHBROOK, Ill., and WASHINGTON, D.C. Jan. 24, 2023 — In an effort to strengthen the global safety standards community, UL Standards & Engagement (ULSE) today announced six leadership appointments designed to expand and build safety advocacy campaigns.
"As a global safety science leader, we aim to close the gap between pressing safety risks and the creation of safety standards," said Terrence R. Brady, ULSE board chair and president and CEO of UL Research Institutes. "We are excited about the opportunity to accelerate our work with an expanded leadership team. Enhanced resources enable us to build policy and industry partnerships that will advance our mission of working for a safer world."
ULSE's new leadership roles reflect the UL enterprise's ongoing expansion and $1.8 billion commitment to tackle some of the world's most complex and urgent safety challenges. For its part, ULSE is expanding to increase impact, build advocacy, and grow its portfolio of standards.
"Knowledge has greater impact when it's shared," said Dr. David Steel, ULSE executive director. "Our new leaders — and the teams they will grow over time — are translating our safety standards into action, convening stakeholders, initiating partnerships and educating the public to help make everyday products safer."
ULSE created four new roles based at a new office in Washington, D.C. Appointed to the new positions are:
Katie Denis, who as head of communications leads outreach and publicity for ULSE advocacy and standards development work. Denis previously served as vice president of communications and research at the Consumer Brands Association. Earlier in her career, she was a vice president at the U.S. Travel Association, where she led the Project: Time Off initiative. She earned a bachelor's degree in journalism and political science from Indiana University.
David McKnight, who works as head of partnerships to lead ULSE efforts to advance advocacy with corporate leaders, trade associations, policymakers and key stakeholders. Previously, McKnight served as vice president of business relationships and partnerships for The Manufacturing Institute, the nonprofit workforce and education partner of the National Association of Manufacturers. Prior to that role, he was director of member services at the Agricultural Retailers Association. He earned a bachelor's degree in political science from Hampden-Sydney College in Virginia.
Lesley Rohrbaugh, who as head of insights and policy analysis monitors the latest research, regulation and legislation affecting the safety science arena and ULSE priority areas. Before joining ULSE, Rohrbaugh served as director of research for the Consumer Technology Association, where she was responsible for leading, coordinating and executing aspects of consumer, B2B and strategic research programs across all technology categories. Rohrbaugh also was recently named to the 2022 Dealerscope 40 Under 40 list, which honors top young leaders within the consumer technology industry. She earned degrees in psychology and sociology from Virginia Tech.
John Wolfe, who as director of strategic initiatives guides ULSE's strategic direction and planning. Wolfe joins the organization from LINE Corp. in Tokyo, where he managed global strategic investments and corporate development. Prior to that role, Wolfe served as both a senior manager and a global strategist for Samsung Electronics, headquartered in South Korea. He earned an MBA from the Wharton School of the University of Pennsylvania, a master's degree from the London School of Economics and a bachelor's degree from Boston University.
Also taking the helm in new leadership positions are Dr. George Borlase and Sonya Bird, who have each been promoted to ULSE vice president.
Borlase, formerly ULSE's director of standards programs, has been appointed vice president of standards development, managing the standards development team as it grows in both size and scope. He is based in Washington. Bird, who previously served as ULSE's director of international standards, has been appointed vice president of international standards, leading the international team as it deepens its focus on global impact and engagement in key regions. She works out of Research Triangle Park, North Carolina.
Phil Piqueira, ULSE's vice president of global standards, will serve in a senior advisory role and continue as chair of the American National Standards Institute board.
"We are confident the expertise of our existing leaders in concert with the fresh perspectives of our new talent will set up ULSE for success and, consequently, bring new awareness to safety issues across the globe," concluded Brady. 

###

UL Standards & Engagement is a nonprofit organization that translates safety science into action through standards development, partnerships and advocacy. Since 1903, we have developed nearly 1,700 standards and guidance documents for products ranging from fire doors to autonomous vehicles. ULSE enables innovation and grows trust by convening experts and informing policymakers and regulators as we work toward a safer, more secure and sustainable future. Visit ulse.org for more information.
Contact
Katie Denis
Head of Communications
Katie.Denis@ul.org