Discussing Gender-Responsive Standards at the Congressional Women in STEM Caucus
---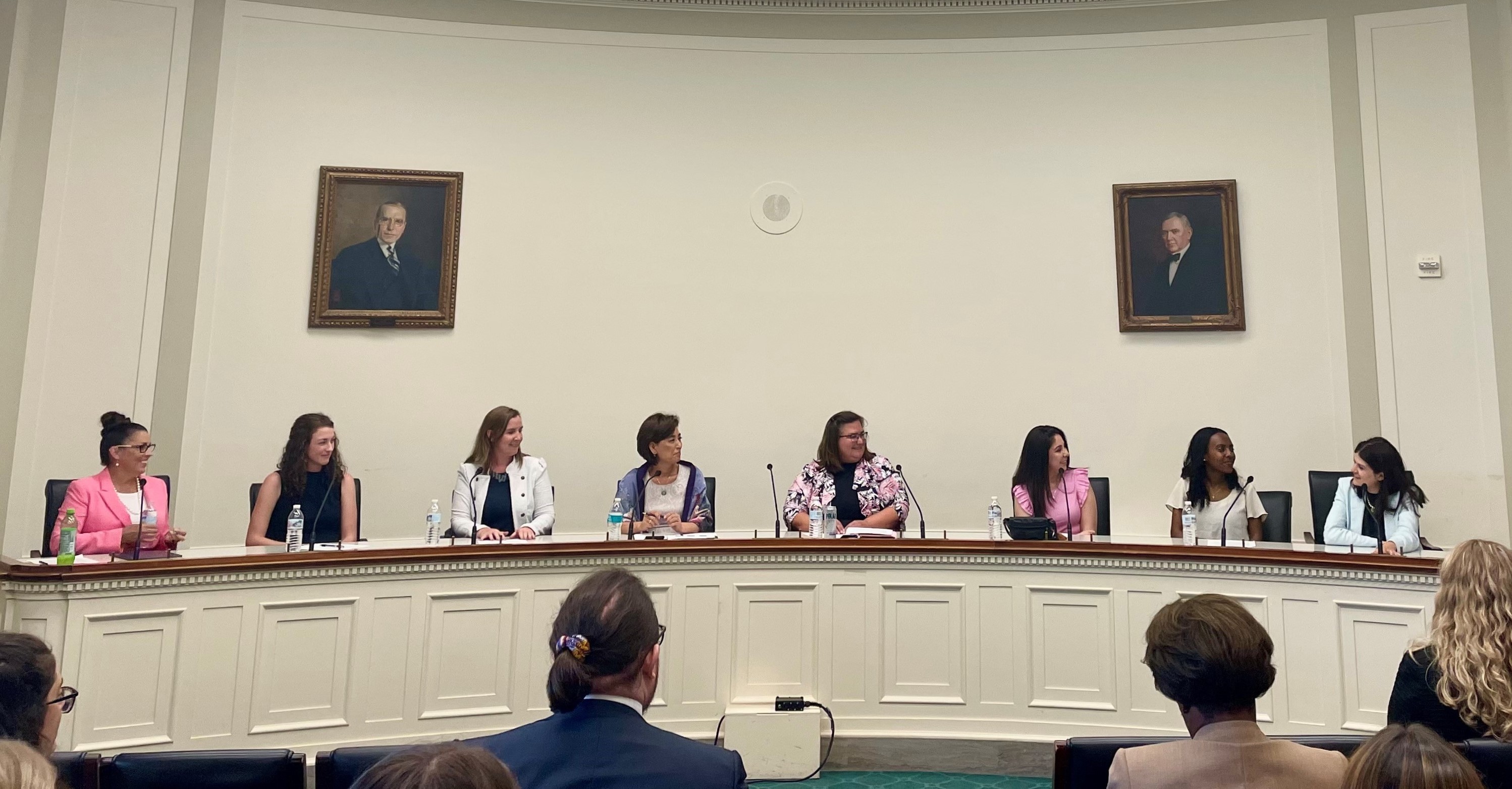 On July 19, 2023, UL Standards & Engagement Vice President of International Standards Sonya Bird met with the leaders of the U.S. Congressional Women in STEM Caucus for a bipartisan panel discussion dedicated to advancing the important role women in STEM play in boosting the economy, driving innovation, and furthering scientific enterprise.
The event took place in Washington, D.C., and featured six female industry leaders, including Bird, as well as Reps. Young Kim (R-CA), Haley Stevens (D-MI), and Rep. Chrissy Houlahan (D-PA).
Throughout the event, Bird emphasized the importance of female representation in the development of standards, and shared how the participation of women in standards development helps to produce standards that are gender responsive, and products that are safer for women. In her remarks, she laid out examples of product designs such as bulletproof vests and firefighting gloves.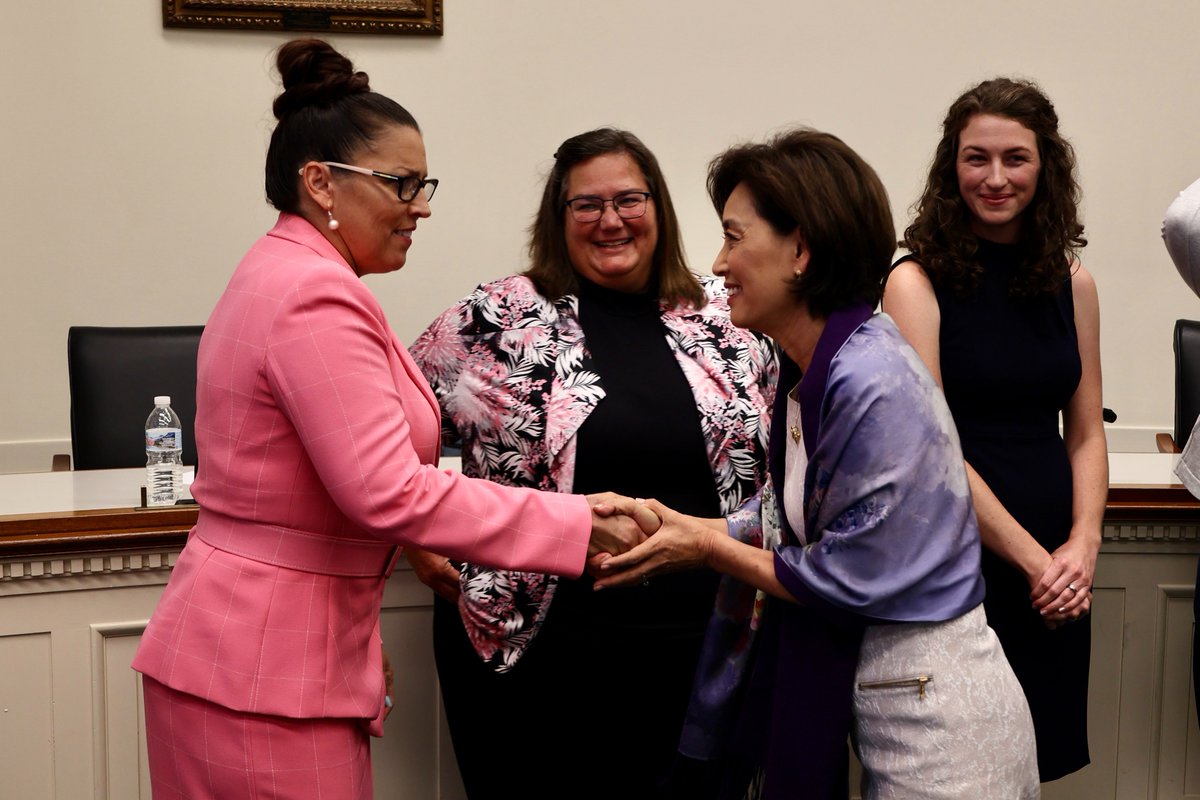 "If this protective gear does not fit correctly, its protective nature may be negatively affected," Bird said. "The glove may not provide the needed protection from fire and heat, and although the vest may fit across the female chest, it may provide a gap in coverage from fitting too loosely across the rest of the torso. Having women involved in the standards development process can help these scenarios."
Bird explained that many standards development committees have historically been comprised of male contributors, who (though very knowledgeable in their respective fields) have not always considered that the design of a product may impact men and women differently. 
"Many committees have historically been made up of male contributors. It isn't that women weren't welcome – just that the available pool didn't always include women," Bird said. "When the committee lacks diversity, then the needs of a broad range of people may not be fully considered. We recognize that the individuals participating in technical standards work are experts in the field of the technical committee, but are not necessarily gender experts."
Taking action
In in August 2022, ULSE signed the United Nations Economic Commission for Europe's Declaration for Gender-Responsive Standards and Standards Development, underscoring its commitment to achieving greater gender balance, representation, and inclusion in its standards development process, and to publishing gender-responsive standards – those that address the physical and societal differences that exist between men and women, including body fat percentage, peripheral vision, sensitivity to sound, pain tolerance, hormones, and various strength characteristics such as upper-body strength and grip strength.
As a next step in this commitment, ULSE launched its Gender Action Plan and pledged to track its progress through collecting and sharing data, success stories and good practices. 
With the gender action plan as a guide, ULSE is committed to growing gender diversity in its standards development process, improving understanding and technical applicability of standards requirements across genders, educating standards development professionals and stakeholders on the importance and impact of developing gender-responsive standards, and creating guidance for standards authors on the development of gender-responsive standards.
"The ultimate goal is to drive relevance and impact of our standards and ensure the same level of safety for women as men," said ULSE Standards Manager Ramlochan.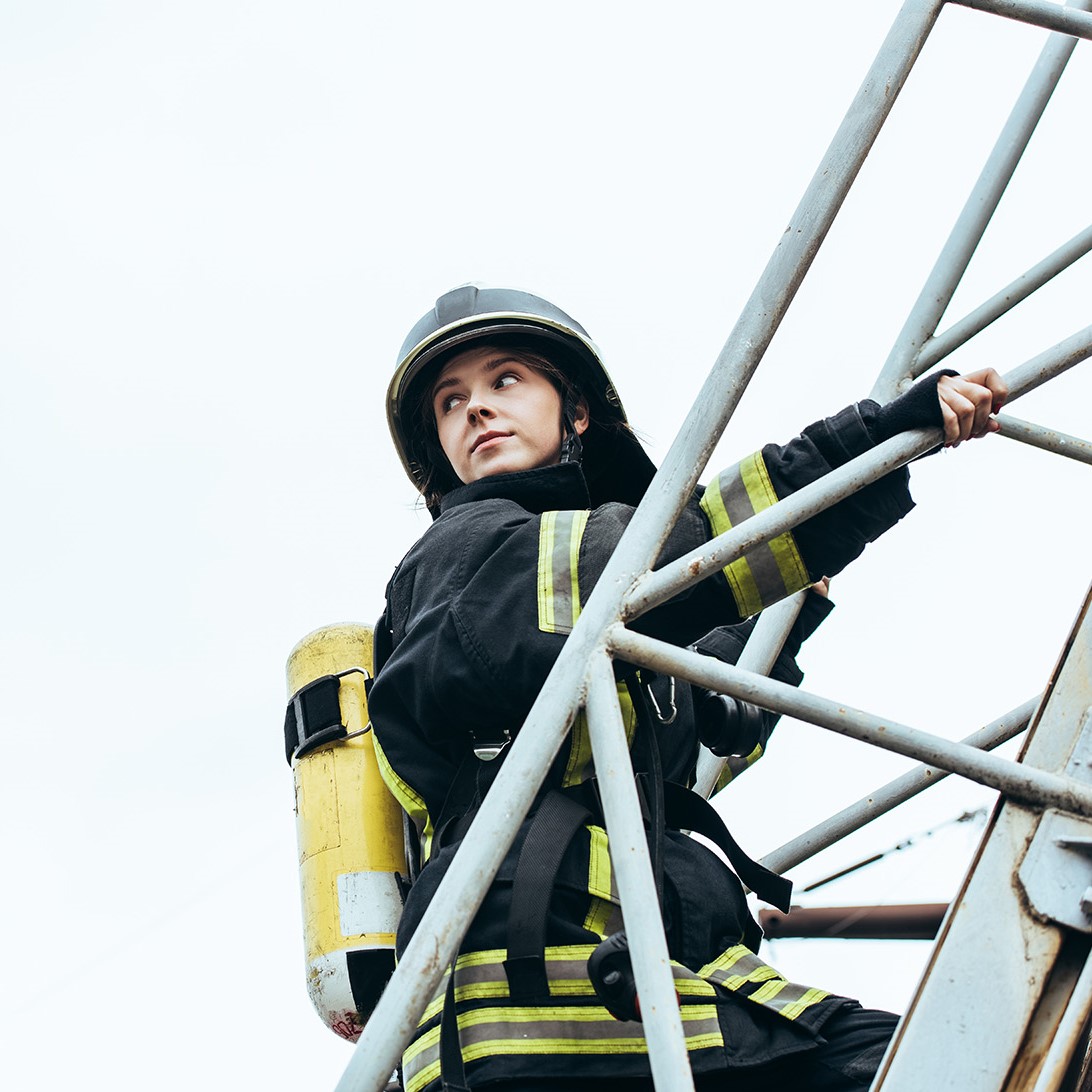 In developing our Standard, ANSI/CAN/UL 3741: Photovoltaic Hazard Control, we analyzed body impedance models and corresponding shock thresholds for both male and female firefighters with standard protective equipment and tools, and discovered that physical characteristics such as body weight and skin sensitivity could have a direct effect on certain threshold limits for electricity. As a result, the Standard uses direct current body resistance data modified for females, which are roughly two thirds the limits for males. 
Additionally, we are currently evaluating existing standards in our catalog for requirements related to physiological attributes in order to develop test requirements that are equally responsive to both men and women.
ULSE is committed to being an inclusive and impactful organization. Be sure to look for more developments and updates as we work to ensure inclusiveness across our standards portfolio and expand our reach and influence by connecting with key stakeholders.