Binational Standard Provides Requirements for Flammable and Combustible Liquid Safety Cans
---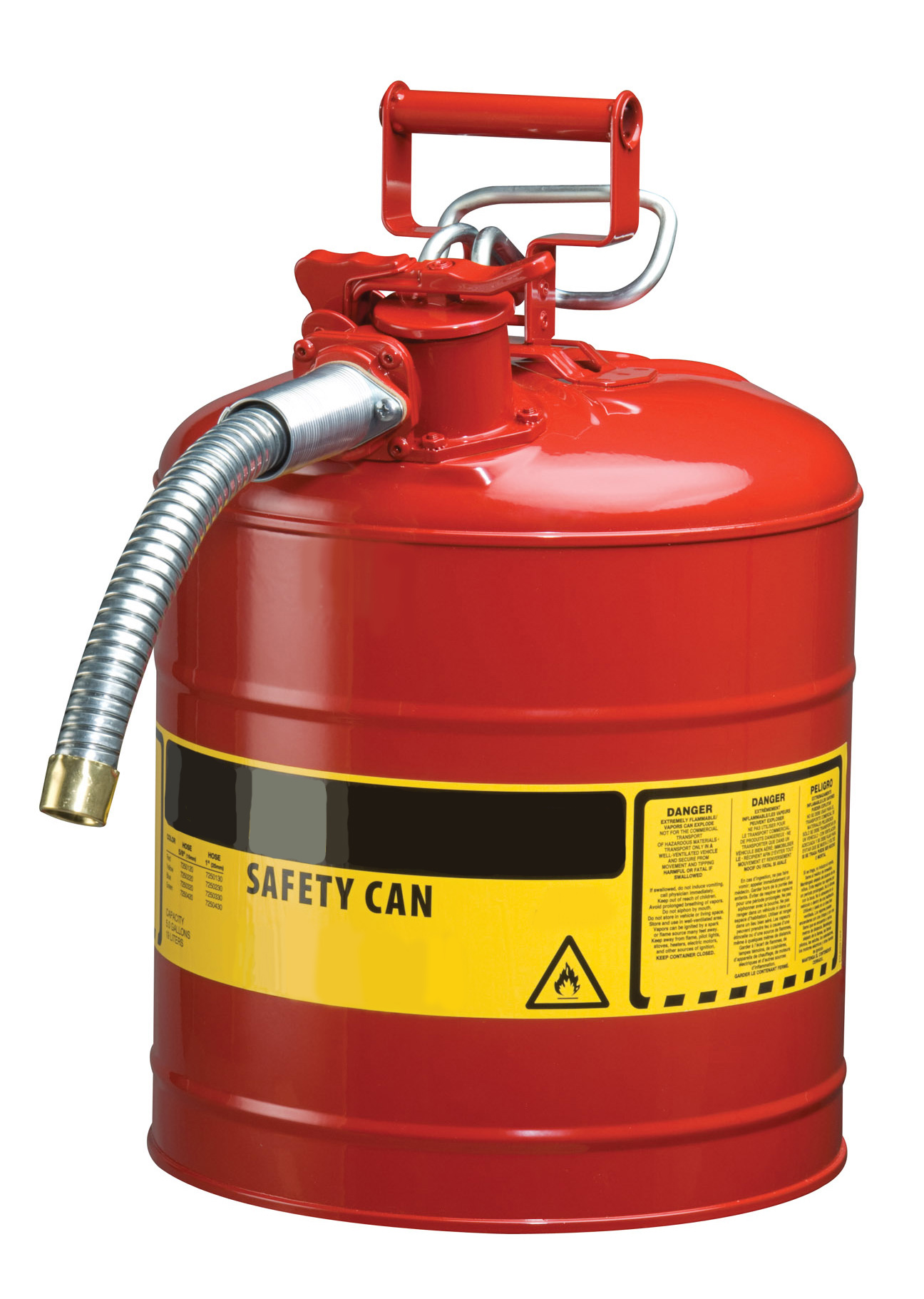 UL Standards & Engagement recently published ANSI/CAN/UL/ULC 30, the Standard for Safety for Metallic and Nonmetallic Safety Cans for Flammable and Combustible Liquids as a binational standard for the United States and Canada. It replaces ANSI/UL 30 and ANSI/UL 1313 in the U.S., and ULC/ORD-C30 in Canada. 
This harmonization activity is part of UL Standards & Engagement's Other Recognized Document (ORD) conversion program, which involves transitioning these conformity assessment documents to standards through the organization's consensus-based development process. 
The harmonized Standard covers minimum requirements for metallic and nonmetallic safety cans with a maximum capacity of 5.3 gallons (20 liters) and a minimum capacity of 8 fluid ounces (236 milliliters) that are intended to store and handle flammable and combustible liquids in commercial and industrial applications, and are equipped with pressure relief devices and self-closing lids or valves with flame arrester(s) in each opening, or the equivalent safety performance provided by flame mitigation device(s) [FMD(s)].
ULC/ORD-C30 is referenced in the National Fire Code of Canada 2020. ANSI/UL 30 and ANSI/UL 1313 is referenced in the Flammable and Combustible Liquids Code, NFPA 30. This Tenth Edition Standard was formally approved by the UL Standards Technical Panel (STP) for Portable Flammable Liquid Containers, STP 30.
As a result of this work, manufacturers, regulators, and users of safety cans now have a U.S./Canadian consensus standard to reference that incorporates updated technology from the previously published editions of the U.S. standards ANSI/UL 30 and ANSI/UL 1313, as well as updated requirements for flash arresters and newly added requirements for flame-mitigation devices.
This standard is not applicable to portable fuel containers for consumer use that are certified to ASTM F852 or CSA B376.
These requirements are not applicable to single-use or disposable containers, included those covered by ASTM F2874.
For more information, please contact the UL Standards & Engagement team.