Advancing Lithium Battery Safety in Aviation: 2023 TRIP Summit
---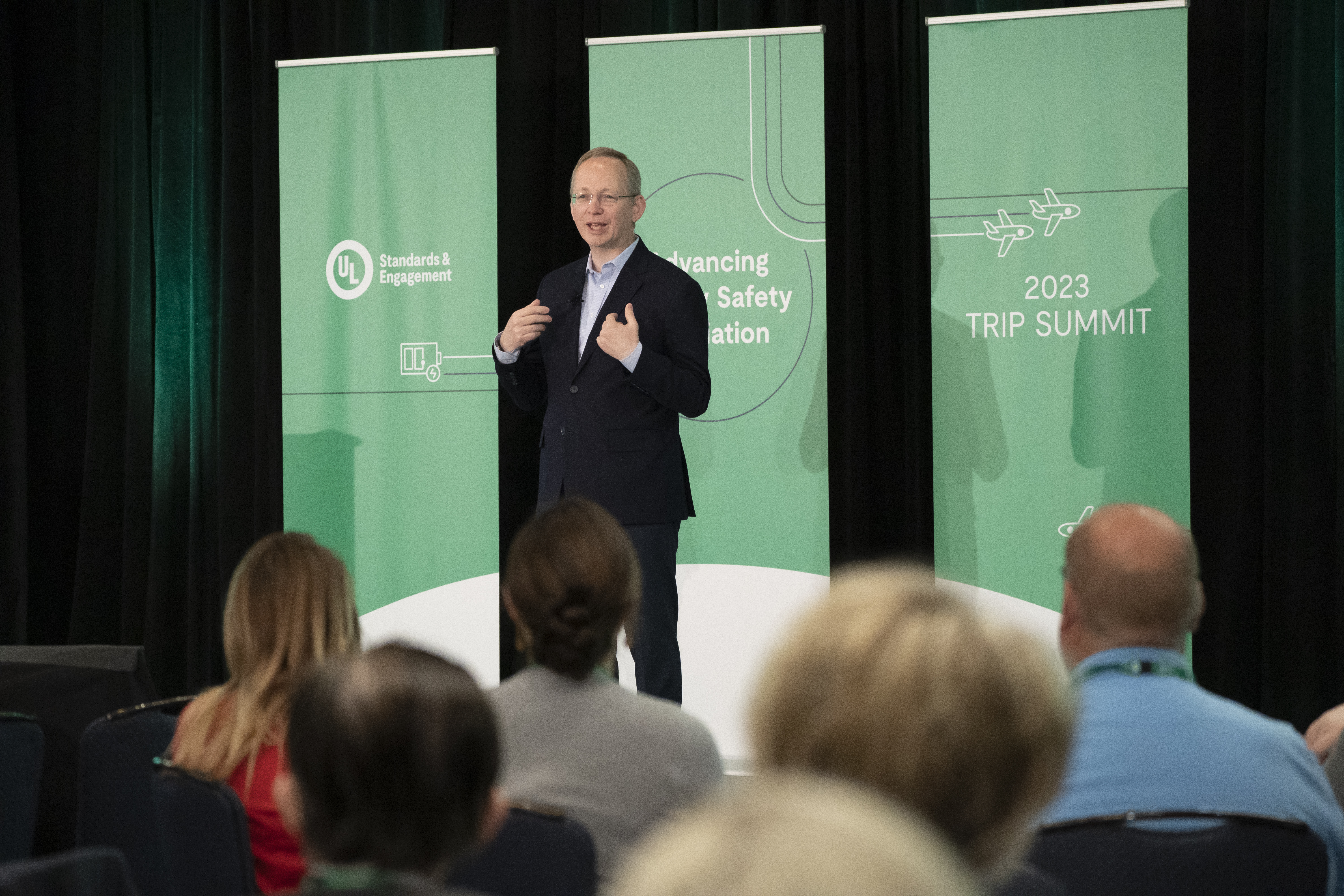 What is the TRIP Summit?
The 2023 TRIP (Thermal Runaway Incident Program) Summit took place June 14-15, 2023, in Herndon, VA, with the goal of providing a coalition of stakeholders an environment in which they could share key actions that could be implemented to prevent thermal runaway in lithium-ion batteries transported via aircraft. 
The two-day summit featured experts from across the lithium battery and aviation industries along with leaders from the UL Research Institutes, UL Solutions and ULSE Director, Technology and Systems David Wroth sharing TRIP data and insights. Recognition was paid to the original founders of the TRIP program, including Dr. Tom Chapin, Emeritus Vice President of Underwriters Laboratories; Captain Bob Brown, Vice President of the Coalition of Airline Pilots Associations; Mike Wentz from Hazmat/DG Compliance for American Airlines; and Lance Wiley, Manager of Transportation Compliance, Maersk. 
Key Takeaways
Participants identified the following key actions through a set of four topic-specific breakout sessions:
Topic: How to stimulate, bring focus and momentum to the lithium battery safety issue
•    Produce a TRIP event in Europe, then Asia. Continue to spread the word, onboard more participants, seek fresh perspectives.
•    Strategize and create messaging targeting executive level decision makers within the airlines. Comments were made about framing it in "decision" terms of how they can save money and protecting their brands by promoting this safety issue.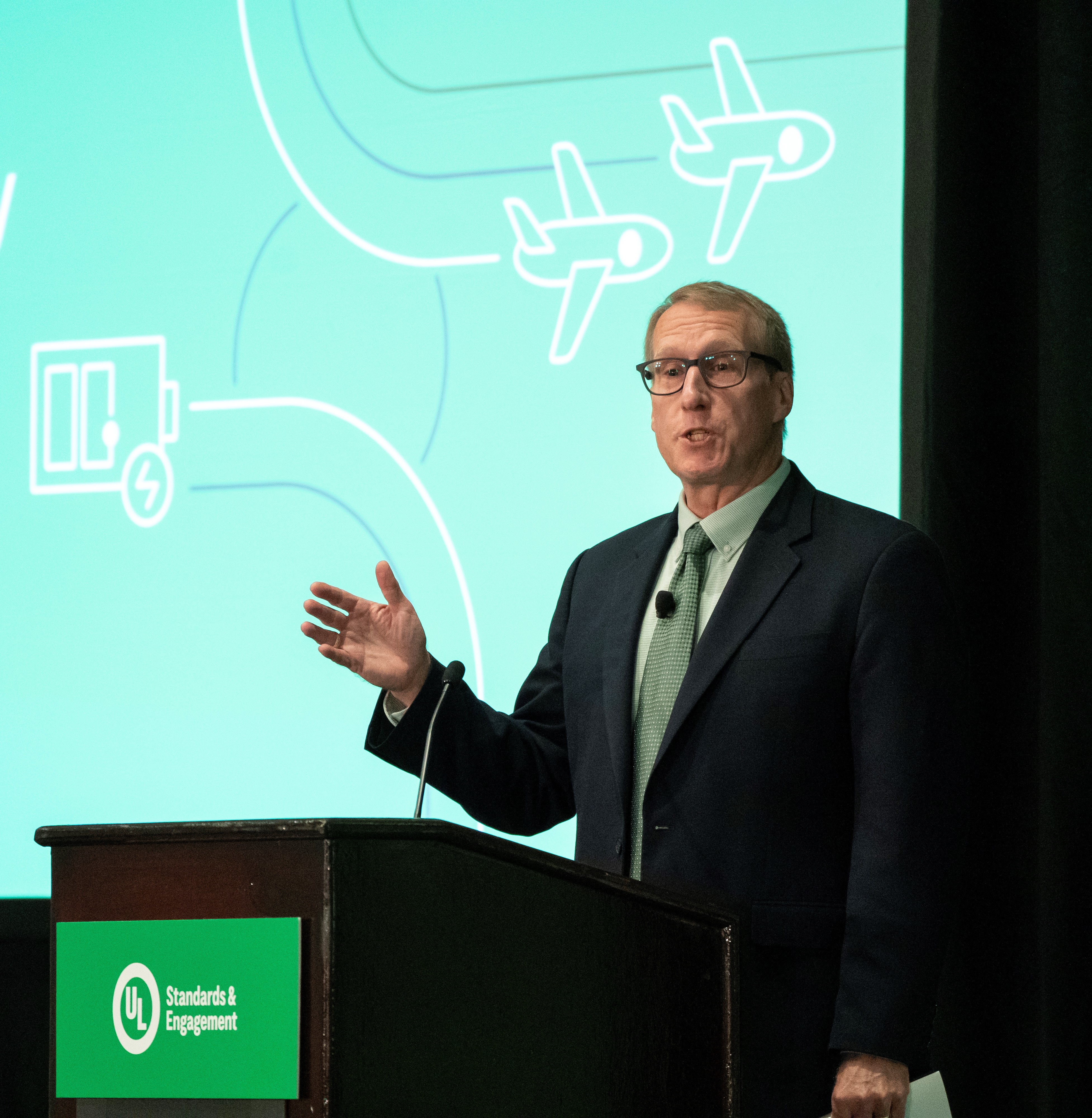 Topic: Leveraging Standards to help address lithium battery safety issues
•    Educate legislators and regulators on Standards and the Standards development process.
Topic: Educating the public – passengers and shippers
•    Create a uniform series of messages (perhaps PSAs). 
•    Messages should be rooted in research and be authentic without inciting fear. Leverage the TRIP stakeholder group as a sounding board in the definition of the message.
Topic: Mitigating E-cigarette incidents
•    Collaborate / consolidate effort within the "educating the public" messaging. Articulate the various impacts of an in-flight incident (flight diversion, passenger safety, crew safety, aircraft damage, etc.).
The event helped to close the gap between battery manufacturers and airlines, while identifying even more roles and functions that ULRI and ULSE can lead to help mitigate future risks. Among the many next steps are to take the TRIP Summit worldwide, with stops across Europe and Asia.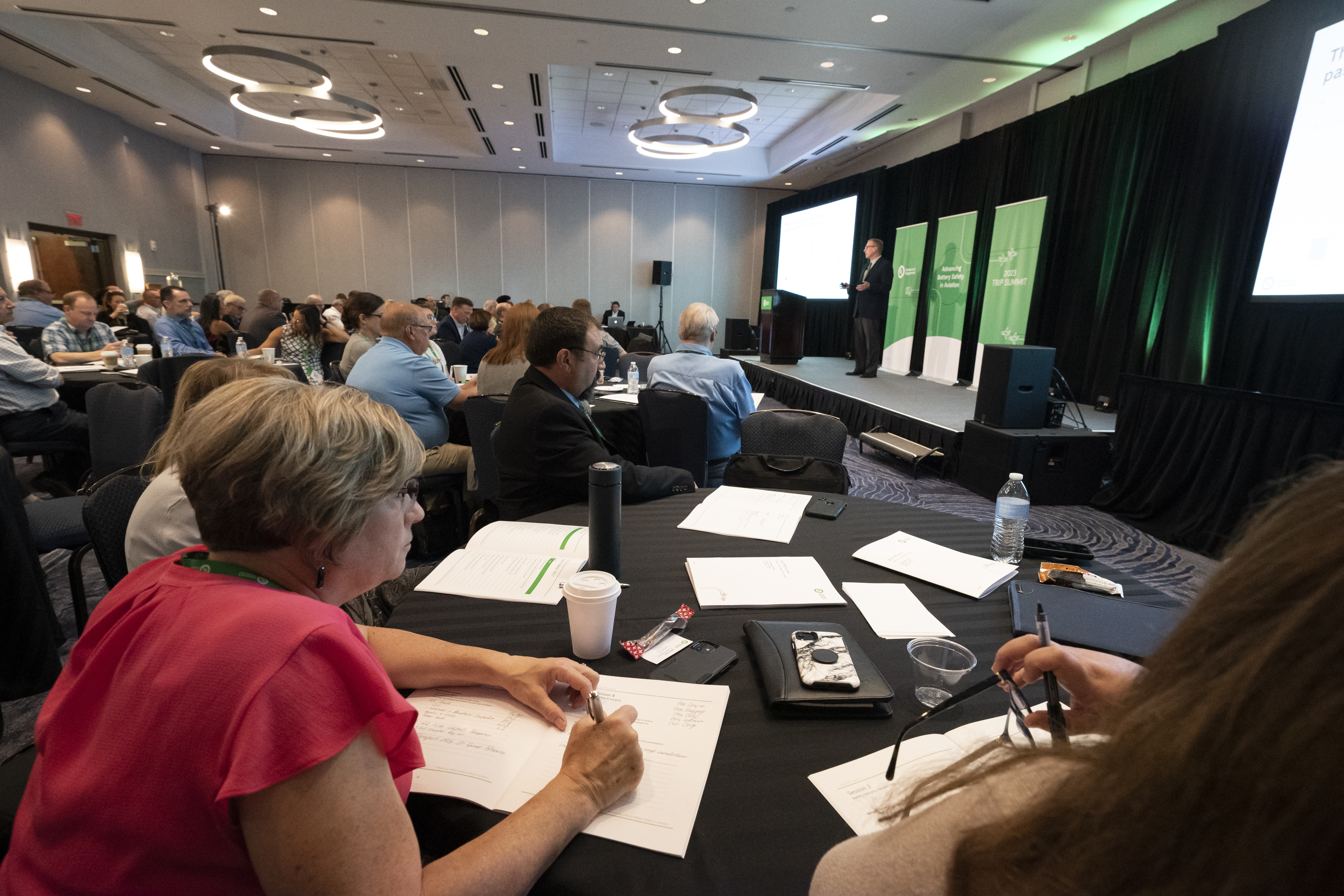 "I left D.C. knowing with all my heart that this is in the hands of experts that will advance this work beautifully for as long as it takes," said Chapin. "It takes leadership, insight, dedication, perseverance, and attention to detail to move forward and all of you have it. ULSE is the only organization that can do this, and the transportation industry has fallen in love with UL. Their trust in us is the trust we seek to achieve!"
The Bill Wojtas TRIP Safety Award
Special recognition was also given to another TRIP founder, the late Bill Wojtas, in the form of the Bill Wojtas TRIP Safety Award. The award recognizes an individual within the international aviation dangerous goods safety community for their outstanding contributions to improving aviation safety within passenger and/or cargo operations. In its inaugural year, Mike Tobin from Alaska Airlines was the award recipient, and Meredith Wojtas, Bill's widow, helped introduce and present the award.
How You Can Help
Our standards are developed through a consensus-based process integrating scientific and testing expertise with input from our technical committee (TC) members and stakeholders. TC members represent a variety of interests, including industry, academia, government, retail, and manufacturing. If you would like to help improve safety in your industry, please take a moment to learn how you can get involved.