2023 LATAM Fire Expo: Advancing Safety for the Region and Beyond
---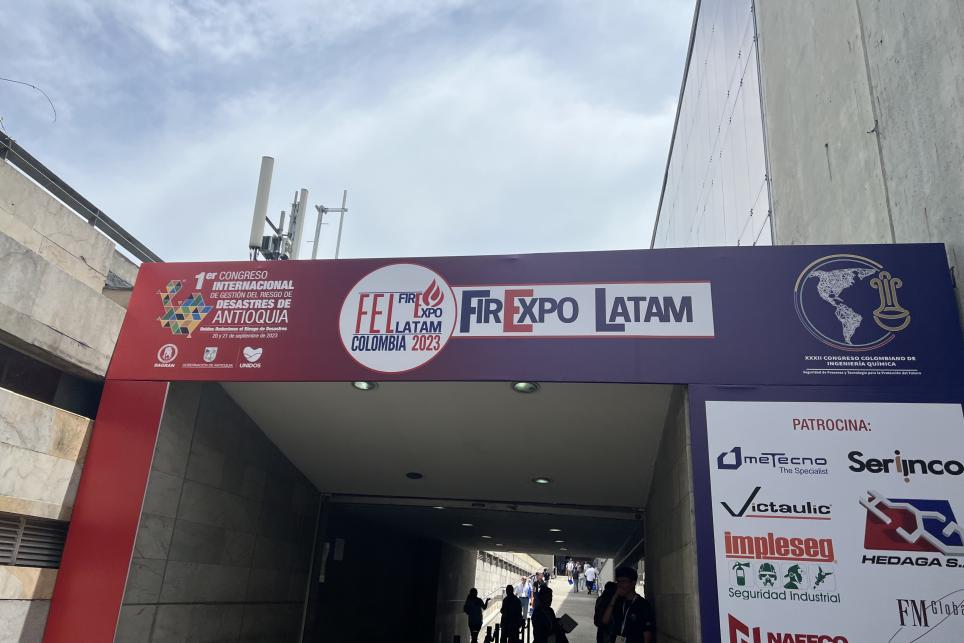 ULSE's own Wil Fletcher, Jonathan López, and Diana Rico were part of an amazing week at the 2023 LATAM Fire Expo held September 19-21 in Medellin, Colombia.  
The LATAM Fire Expo is among the largest fire protection events in the region, focusing on commercial, technical, and academic aspects, and includes an exhibition of related products and services. This event also brings together various audiences to advance fire protection, business, construction, industrialists, merchants, firefighters, and more with a regional focus on Latin America to drive optimal impact on the region. 
This year's Fire Expo Conference provided a valuable platform for engaging with over 300 stakeholders. During the conference, ULSE's expert team shared information about their initiatives driving collaboration between our internal data science team and stakeholders.  
This information sharing is critical to industry experts as it provides a deep insight into the internal processes ULSE is implementing to streamline and harmonize our Standards. Fletcher and López also highlighted the wide range of Standards we have developed in both active and passive areas of fire protection, sharing this knowledge with fire protection agencies worldwide. 
"The conference served as an eye-opening experience," said Fletcher. "This year's event revealed the existing gaps in knowledge and safety within the community. This insight allows us to strategically plan for future events and enhance our tactical engagement, working towards a safer environment for all." 
López spoke on September 19th regarding the challenges and strengths within the Mexican legal system regarding the fire safety sector. He further shared the action plan being formulated by ULSE to take advantage of the benefits and address opportunities within our standards development process.  
"Examining the legal systems of México have been critical in developing Standards that can be efficiently enacted in not just México, but all of LATAM." said Lopez. "Working hand in hand with policymakers in México has given ULSE great insight into how best to design our standards in LATAM, placing our fire safety standards ahead of current building codes and product manufacturing regulations." 
Diana Rico, international senior standards specialist, participated in a roundtable with  the Colombian Institute of Technical Standards and Certification (ICONTEC), the U.S. National Electrical Manufacturers Association, and the International Code Council, during which she discussed how ULSE can help strengthen the Colombian standardization system. 
Attending events is a critical component in keeping up with current trends and research in safety science and adapting standards to account for industry growth. Sharing and receiving information aligns with our work to achieve the UL mission of working for a safer world.  
Another benefit of participation in events is the opportunity to network with industry subject matter experts who can participate in our standards development process as a member of a technical committee or as a nonvoting stakeholder. If you would like to help advance global safety through standardization, learn more about how to get involved today.