Engineers Week 2023: Creating the Future
---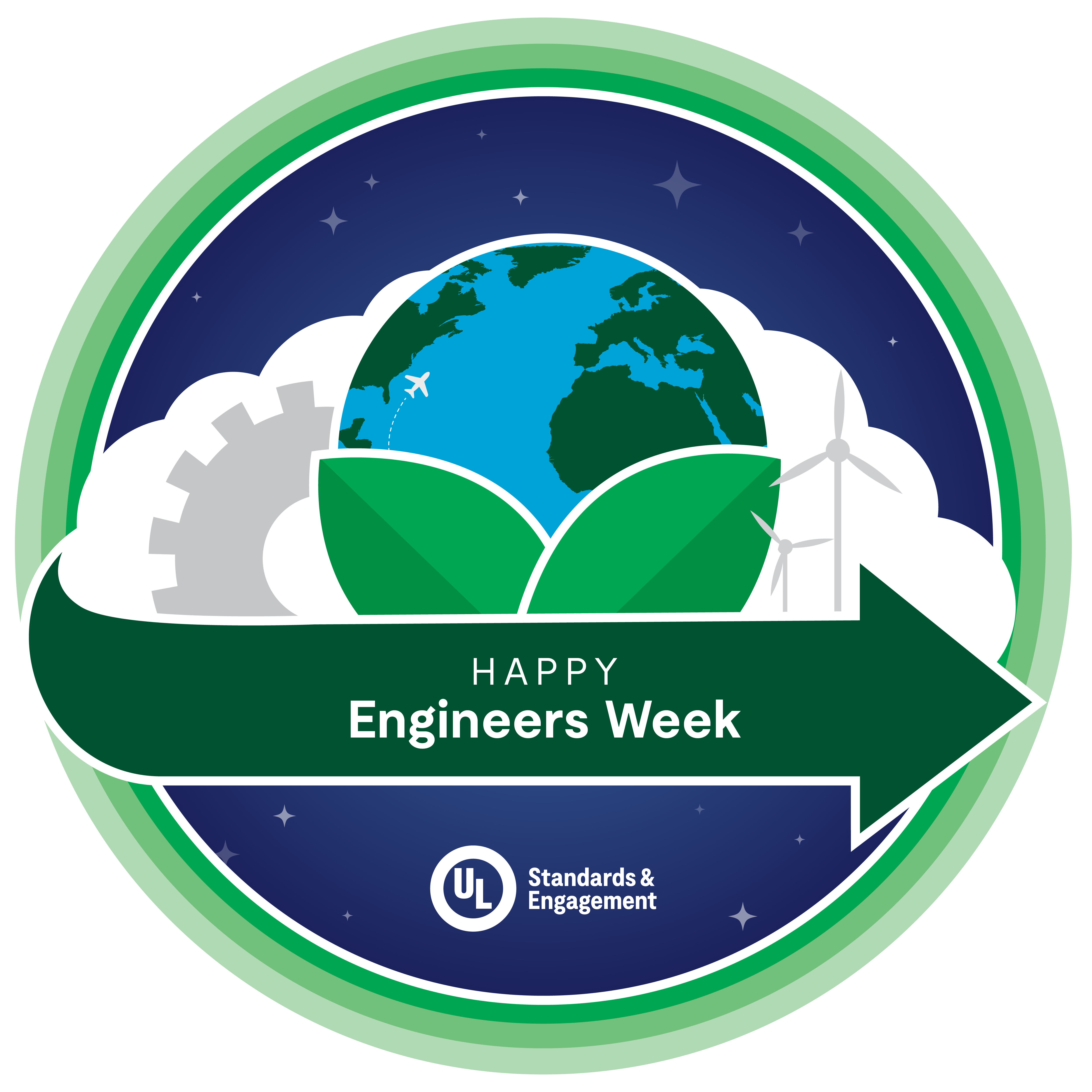 UL Standards & Engagement (ULSE) is proud to celebrate Engineers Week from Feb. 19 to 25, led by DiscoverE. Founded by the National Society of Professional Engineers (NSPE) in 1951, Engineers Week is a celebration dedicated to ensuring a diverse and well-educated future engineering workforce by increasing understanding of and interest in engineering and technology careers. In 2023, the theme of Engineers Week is Creating the Future, with a focus on the role engineers play in innovating solutions to global challenges that impact future generations. Read below to learn about some of our many achievements that align with the mission and 2023 theme of Engineers Week.
2023 BEYA Awards
On Feb. 10, at the 37th Black Engineer of the Year Awards (BEYA) STEM Conference in National Harbor, Md., ULSE Standards Engineering Program Manager Denice Durrant and Senior Project Engineer Wil Fletcher both received 2023 Modern-Day Technology Leaders awards, which were presented as part of the BEYA STEM Outstanding Achievement Award (OAA) category. In presenting these awards, BEYA recognizes individuals in the workforce who are shaping the future of engineering, science, and technology. Read more about their awards.
Helping Companies Measure and Report on Sustainability Efforts
On Jan. 9, we published ANSI/UL 3600, the Standard for Measuring and Reporting Circular Economy Aspects of Products, Sites and Organizations, which provides requirements that cover the methods and metrics for measuring aspects of a company's sustainability efforts, specifically those related to circular economy, such as eliminating waste, reusing materials, and regenerating natural resources. In order to help improve consumer confidence and trust in a company's sustainability claims, UL 3600 measures sustainability at the site, product, and company level, and also provides a report that allows a company to share its performance levels for these and other areas. Learn more about this initiative.
Helping Advance the UN Sustainable Development Goals for 2030
In support of the vision of the United Nations (UN) 2030 Agenda for Sustainable Development and its 17 Sustainable Development Goals (SDGs), we're working to align our standards catalogue and standards development process to help advance these critical goals. Through quantitative and qualitative data analysis, we identified that requirements in more than half of our 1,700+ standards that either partially or fully align with specific measures needed to support the achievement of at least one SDG. Additionally, for each of the 17 SDGs, we identified at least one UL standard that can be used to support efforts to achieve its identified targets. We are currently working to incorporate more direct consideration of the SDGs and their individual targets in our current standards development and revision processes. Read our report.