ULSE Staff Articles Featured in Winter 2023 Issue of USNC Current
---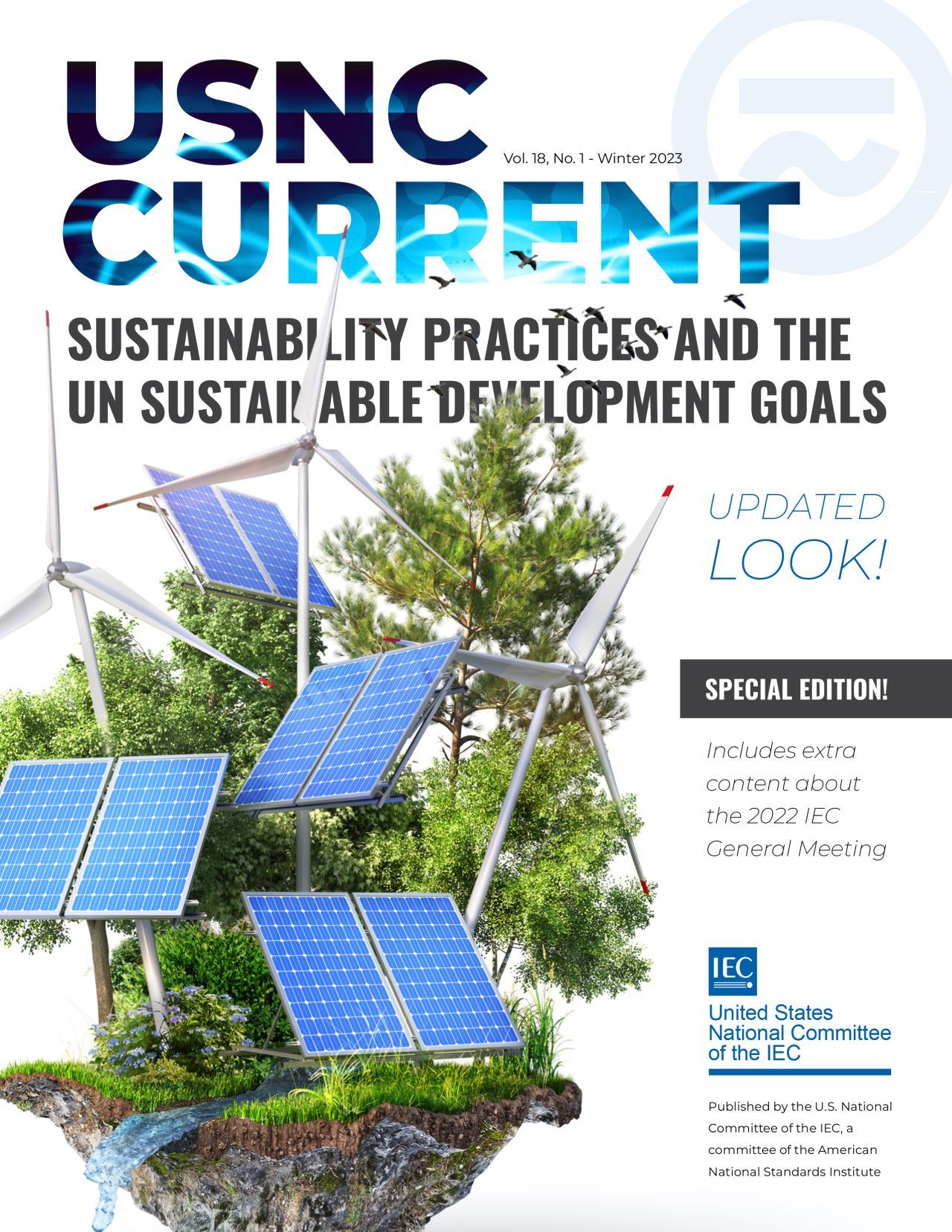 The Winter 2023 issue of the USNC Current is now out, featuring the articles "UL Standards and the UN SDGs," by ULSE's Spencer Barbour, Mark Ramlochan, and Grace Callahan; "IEC Young Professional Workshop Provides Opportunity for New Voices and Ideas in Standardization" by Grace Callahan; and "Spotlight on IEC Systems Committee Active Assisted Living (SYC AAL)," by Anthony Ciccarello of Philips, USNC President Veronica A. Lancaster of the Consumer Technology Association (CTA), and Grace Roh of ULSE.
This special edition also features coverage of the 2022 International Electrotechnical Commission General Meeting in San Francisco, with photos and mentions of ULSE Board Chair Terrence Brady, Vice President of Global Standards Phil Piqueira, and Vice President of International Standards Sonya Bird.
The USNC Current is a publication of the American National Standards Institute and the U.S. National Committee of the International Electrotechnical Commission.