Modernizing Our Approach to Standards Development
February 14, 2023
UL Standards & Engagement Launches Overhauled CSDS Virtual Collaboration Platform
---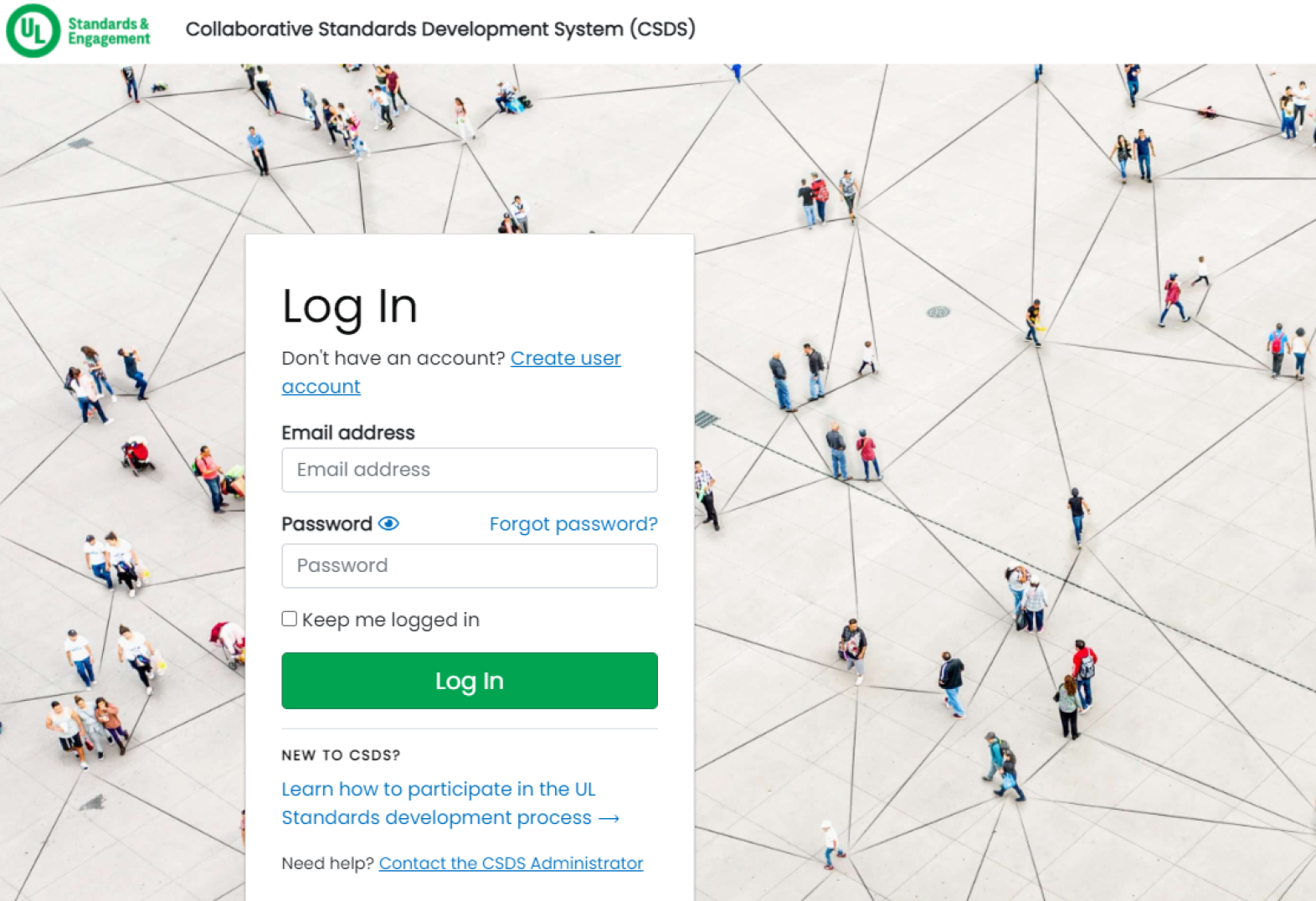 Online collaboration portal redesigned and rebuilt to provide enhanced user experience
In 2020, UL Standards & Engagement began a three-year journey to overhaul our process, technology, and approach to stakeholder engagement through an initiative known as the Modern Standards Program. As part of this work, we redeveloped the Collaborative Standards Development System (CSDS), our virtual collaboration platform, in line with stakeholder feedback and our objective to advance our technology. 
Highlights of the new CSDS include:
Modernized, more intuitive user interface
Dashboard feature for easy access to select information
Streamlined user experience
Consolidation of the site for ULC Standards and UL Standards work into a single platform
Learn more about the new features and functionality that we've built into CSDS.
Our new LEARN site provides guidance and user support for CSDS via on-demand e-learning. LEARN also includes interactive modules with general information about our organization, our standards development process, tools, and other helpful information. 
Effective with the launch of the new CSDS, we are making some additional, related changes:
We are retiring the terms "Standards Technical Panel" and "STP." All STPs will now be called "Technical Committees," or "TCs." This change aligns with stakeholder feedback to use terminology consistent with many other standards development organizations. 
All "No" and "Abstain" votes in our standards development process will now require users to also submit accompanying comments for justification. 
The URL to our MyInfo Portal – where TC members and stakeholders can apply for Technical Committee membership and update their user profile – is now https://safetyscience.my.site.com/MyInfo/s/login/. Please note the change and update web browser bookmarks. 
We are grateful to the many stakeholders worldwide who provided feedback to guide the redevelopment of CSDS, and for the time and energy provided by all of our stakeholders to advance safety through standardization.