ULSE Standards to Support E-Mobility Device Safety
---
The charging system of e-bikes and other e-mobility devices is highly sophisticated and includes safeguards to prevent overcharging and other failures. Our standards for e-mobility devices cover the batteries and electrical systems across a variety of vehicle types – from hoverboards to electric cars – with specific requirements tailored to each of the devices.
These standards are recognized by regulatory bodies for helping to keep people safe and mitigate risks and hazards. In December 2022, the U.S. Consumer Product Safety Commission (CPSC) issued a letter to micromobility device manufacturers, distributors, and others in the supply chain calling on them to comply with UL 2272 and UL 2849 or face possible regulatory action.
In addition, UL 2272 and UL 2849 are recognized as national standards for the United States and Canada. This status recognizes them as the official standard for these devices in each of the two countries and assures that they were developed via a consensus-based process that is fair and transparent.
Among our partners helping to lead the response of safety scientists to address e-mobility safety risks are our colleagues from the UL Research Institutes, particularly the Electrochemical Safety Research Institute (ESRI) and the Fire Safety Research Institute (FSRI). These institutes apply safety science research to understanding the safe operation of batteries and stored energy as well as addressing the risk of fire and other hazards. Their research is shared and analyzed during the standards development process to advance knowledge and guide decision making for optimal impact.
Our colleagues from UL Solutions also take innovative approaches and partner with industry, supply chain, and other sectors related to bringing e-mobility devices to market. Their understanding of the landscape of various international standards and conformity assessment of these devices is highly valued by our technical committees.
Finally, our stakeholders participating as voting members of our technical committees and others submitting proposals and commentary in nonvoting roles are the backbone of standards development. Their participation as volunteer experts assures our standards are comprehensive, sustainable and able to deliver a positive impact on safety. Learn more about participation in our standards development process.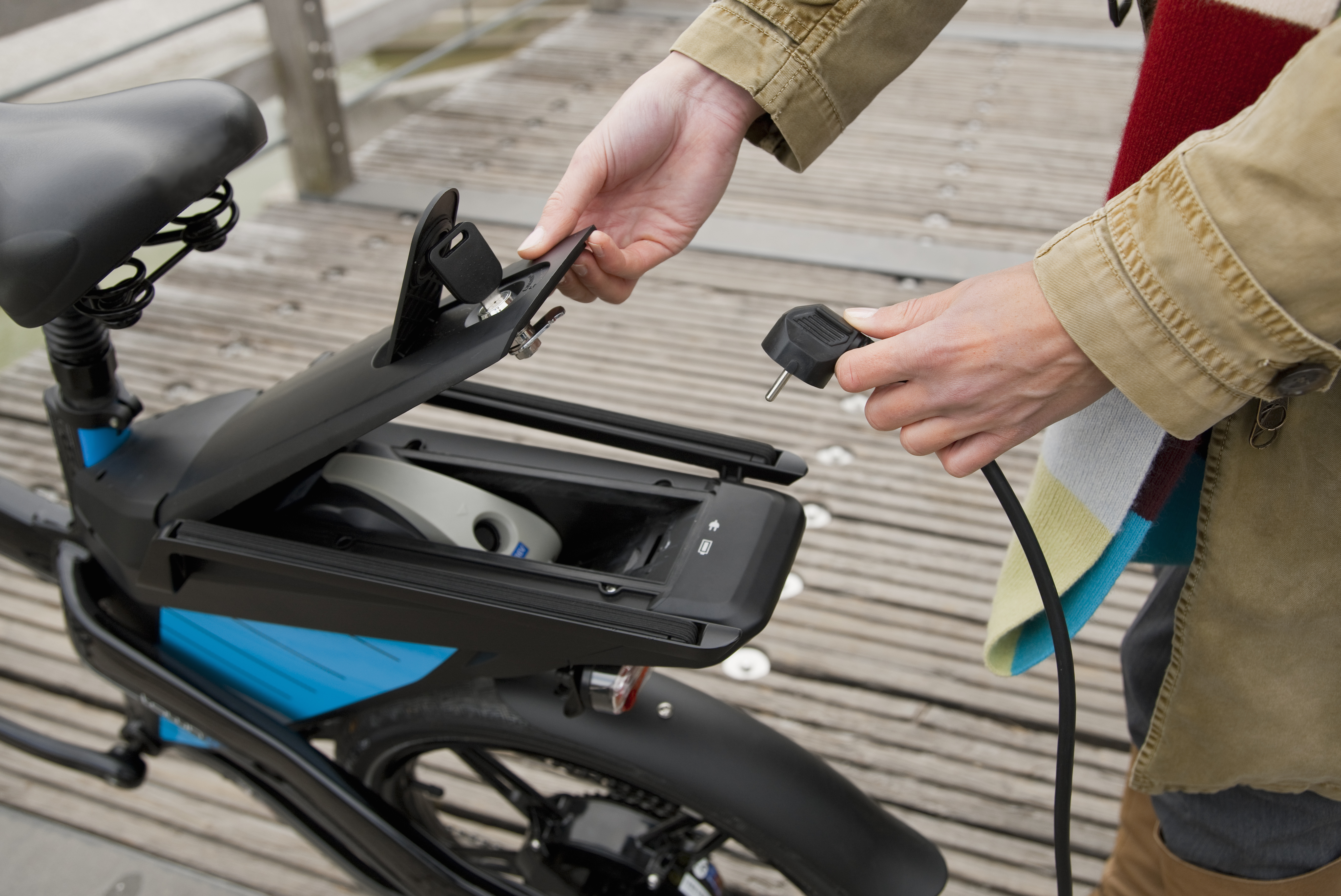 Our Approach
The tests and requirements contained in our standards are intended to simulate conditions in a standard operating environment and determine whether a device can withstand various conditions likely to be encountered without negatively affecting safe charging or operation. Examples of these tests include: 
Temperature Test (UL 2849): A temperature test is conducted to determine if the safety critical components and materials in the e-bike components remain within their temperature ratings, and to determine whether the component cells remain within their specified operating limits during maximum charge and discharge. During one part of this test, the battery pack is placed in a heated chamber set to the highest temperature in the manufacturer's specification. It is then charged to its maximum capacity and fully discharged while in the chamber. The test is repeated, and the voltage, current, and temperature of the battery is monitored throughout each test.
Overcharging Test (UL 2849): This test evaluates the ability of the electrical system of the e-bike to withstand an overcharge condition under a single fault in the charging control circuitry. The device is charged until the voltage has reached 110% of the maximum specified voltage limit and/or until two hours after monitored temperatures return to ambient or steady state conditions.
Ingress Protection Test (UL 2849): This test evaluates an e-bike's ability to withstand potential water exposure during its intended use. The electrical system enclosure is subject to water exposure testing involving being splashed from multiple directions (as outlined in an international standard) with no ill effects on operation. If the equipment is operational after the test, it is subjected to a minimum of one charge/discharge cycle at the manufacturer's maximum specified values.
Drop Test (UL 2272): This test evaluates whether a hazard is created when a device is inadvertently dropped during handling or lifting by the user. During the test, the device is dropped three times from a height of approximately one meter to simulate how a user, such as a child, might handle the device. If operational after the test, the unit will undergo a charge/discharge cycle to determine whether the battery was damaged. In order to comply with UL 2272, the tests must not result in explosion, fire, rupture of battery, electrolyte leakage, or electric shock hazard.
If you are interested in learning more about our standards for e-mobility devices, please contact us. We are always in need of expert stakeholders to contribute to our standards development process. To learn more about these roles and apply, please visit our Get Involved page.

* UL 2850 is not a consensus standard, but is applied for conformity assessment