Listen In on Expert Discussion of Anti-Counterfeiting
---
Anti-Counterfeiting Virtual Research Symposium slated for Nov. 17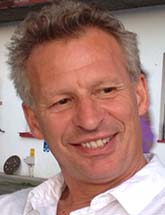 Global anti-counterfeiting expert Ronald Brohm will discuss the environmental impact of counterfeit goods during a virtual Underwriters Laboratories research symposium slated for mid-November.
Brohm is the managing director and founder of React, a Netherlands-based not-for-profit anti-counterfeiting network with partners in more than 120 countries throughout the world. His talk will review both React's efforts to help dispose of seized counterfeit goods in an eco-friendly way and the social implications of its program.
Brohm's address at the Underwriters Laboratories Anti-Counterfeiting Virtual Research Symposium  will cover one of two topics the event will explore. Scheduled to start at 9 a.m. Nov. 17, the symposium also features experts on how counterfeit sellers use social media to promote their products.
Gabriele Baratto, a postdoctoral research fellow at the University of Trento in Italy, will present his research into the illegal trade of medicines on social media during the symposium. The World Health Organization in 2017 reported that 10% of medical products in low- or middle-income countries is either substandard or falsified, with their identity, composition or source deliberately misrepresented. Baratto will review the role of social media in this market as well as the effectiveness of the measures put in place to prevent the sale of illegally traded medicines.
Christina Mitropoulos will speak as well on social media's role in the promotion of counterfeit products. Mitropoulos, director of brand protection and manufacturing initiatives for the American Apparel & Footwear Association, will focus on the growing use of social media to promote counterfeit apparel, footwear and accessories.
International expert panels also will discuss both the environmental impact of counterfeit goods and the role social media plays in the sale of such products during the symposium.