Discussing The Role of Standards in Fighting Structural Fires with International Stakeholders
---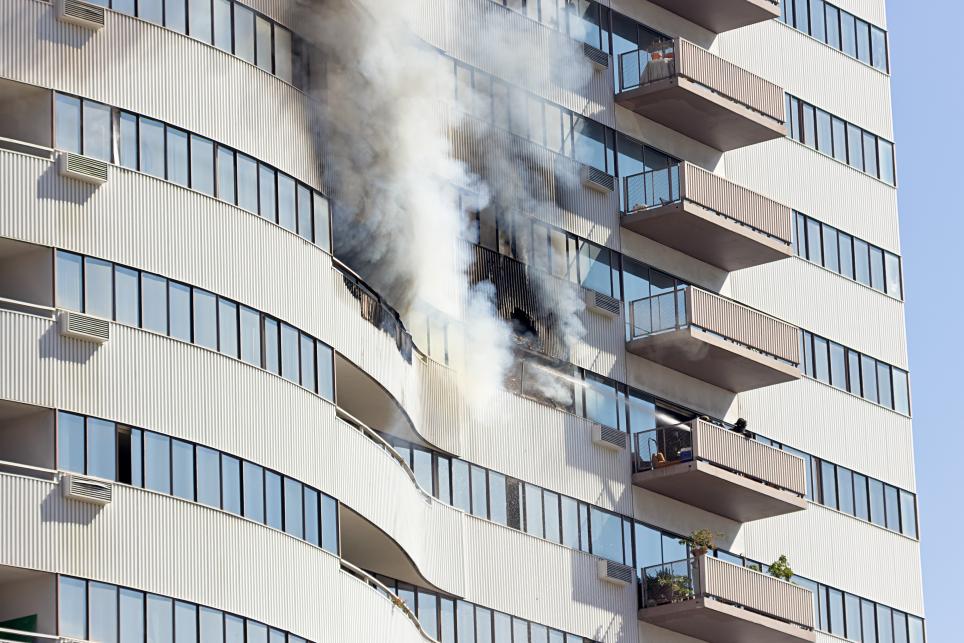 On June 22, 2023, UL Standards & Engagement (ULSE) participated in the webinar, "The Key to Safer Buildings: Fire Protection in Steel and Concrete Structures," an installment of HILTI's Fire Talks 2023, geared for stakeholders in Latin America and hosted by the Hilti Group, a global leader providing innovative tools, technology, software, and services to the commercial construction industry. ULSE Standards Specialist Jonathan López presented at the webinar alongside several experts in engineering, fire prevention, and standards and regulations.
During the webinar, speakers discussed challenges and solutions related to fire protection in steel and concrete buildings. The informative presentations promoted international best practices and the latest technologies; relevant safety standards, regulations and codes; and necessary preventive measures to help provide safety and risk mitigation in this type of structure. 
The Role of Standards in Fighting Structural Fires
In his presentation, "The Role of Standards in Fighting Structural Fires," López highlighted the role of containment/passive protection devices (such as beams, columns, walls, doors, windows, dampers, and firestops) in helping to prevent the spread of fire in large structures and to help ensure a building's structural integrity in the event of a fire. 
"These passive protection measures provide a determined fire resistance period that allow a structure to resist a fire for a certain time, thus allowing the evacuation of people and the intervention of emergency services," said López. "In these scenarios, every minute counts."
López presented UL 263, the Standard for Fire Tests of Structural and Construction Elements for Buildings, and shared how its specifications and test methods help to ensure columns, beams, ceilings, floors, and walls are built to achieve a specific or determined performance under various conditions and explained how any variation from the construction or conditions that are tested within the Standard may substantially change the performance characteristics of the assembly. 
Harmonizing Standards Across Borders
López explained that ULSE is the first foreign standards development organization (SDO) authorized to develop standards in Mexico, and the only SDO able to do so in all three countries in the United States–Mexico–Canada Agreement (USMCA). Through this authorization, ULSE is able to develop standards for fire safety products, personal protective equipment, systems and facilities designed for fire safety, as well as for lifesaving devices such as personal flotation devices. Additionally, ULSE is able to harmonize requirements across borders and jurisdictions, López added.
López also explained ULSE's participation in the International Fire Safety Standards (IFSS) Coalition and the development of the IFSS Common Safety Principles, which are intended to establish fire prevention and protection measures throughout the life cycle of a building - from design to construction, use, remodeling, and demolition. He encouraged building designers and owners to implement the measures established in this document.
Finally, López invited participants to apply to join the Technical Committee for National Standardization of Fire Safety and Life-Saving Devices (CTNNSIDS). Through this committee, ULSE collaborates with industry experts in Mexico on standards development initiatives. If you are interested in applying to join the CTNNSIDS - or any other ULSE technical committee - please take a moment to learn how you can get involved.