Collaborating With IEC to Develop International Standards for Household Appliances
---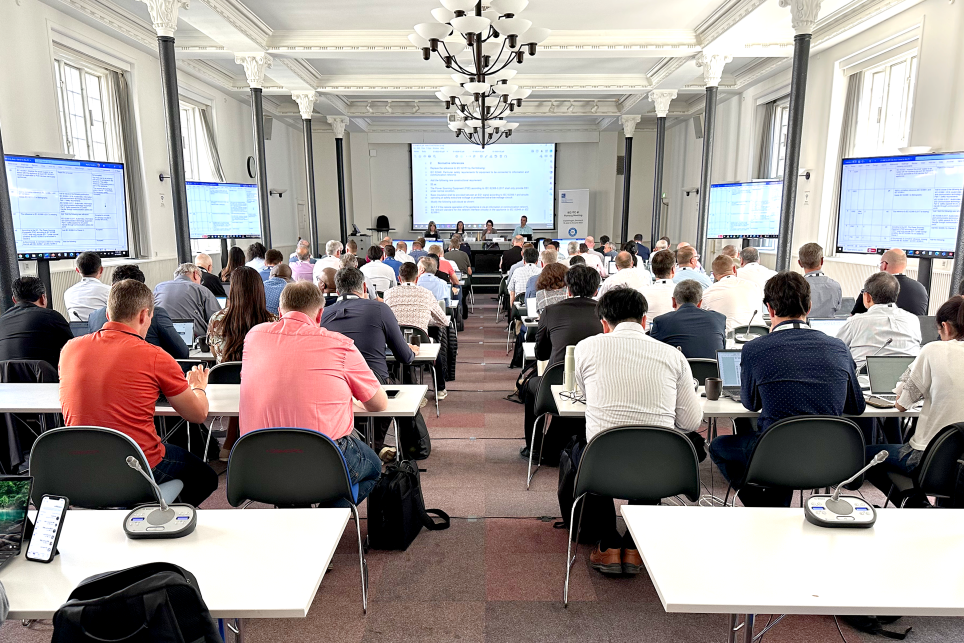 On June 12-16, UL Standards & Engagement (ULSE) sponsored the plenary meeting for the International Electrotechnical Commission (IEC) Technical Committee for Safety of Household and Similar Electrical Appliances, TC 61. More than 90 TC members from 28 countries convened at the meeting in Copenhagen, Denmark to discuss international standards for products ranging from skin and hair care appliances to household cleaning and cooking appliances.
Among the topics planned for discussion at the meeting was the proposed inclusion of UL standards content in IEC standards, including requirements for e-cigarette electrical systems. Many UL standards for household appliances are adoptions of the IEC standards under TC 61. Most recently, ULSE adopted IEC 60335-2-113, Standard for Household and Similar Electrical Appliances – Safety – Part 2-113: Particular Requirements for Beauty Care Appliances Incorporating Lasers and Intense Light Sources, which provides safety requirements for beauty care appliances incorporating lasers or intense pulsed light (IPL) for hair growth, hair removal, and reducing the visibility of fine lines and wrinkles.
TC 61 representatives from ULSE include Standards Program Manager Randi Myers, who serves as Secretary; International Senior Standards Specialist Grace Roh, who serves as Assistant Secretary; and Staff Engineer Joergen Bruus-Jensen, who serves as a delegate for the Danish National Committee. ULSE has long been committed to the work of IEC TC 61, with representatives serving as secretary of the TC for more than 40 years. Prior to Myers, Vice President of International Standards at ULSE Sonya Bird served in the position.
"I'm very proud to take part in IEC TC 61 and to know ULSE has long supported the work of this technical committee," said Myers. "The international collaboration of IEC TC 61 is an excellent example of the UL mission in action. Through our work together, we are helping to ensure these products and systems are safer, more secure, and more sustainable for households around the world."