2022 Fire Safety Standards Summit Convenes Fire Service Members
---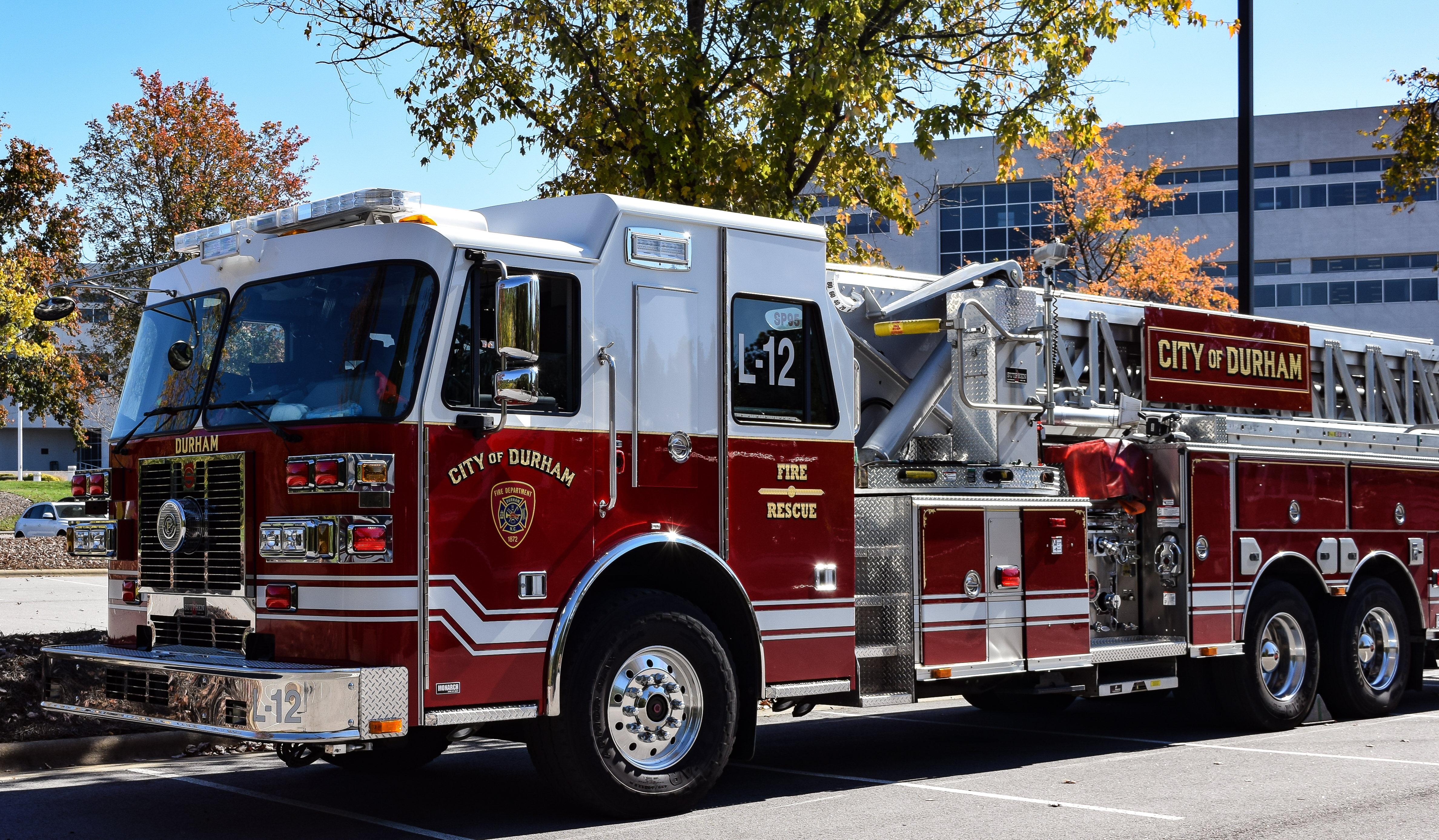 On Oct. 24, UL Standards & Engagement held its inaugural Fire Safety Standards Summit (FS3) in Research Triangle Park, North Carolina. Fire service personnel from surrounding areas were invited to participate in the event, which featured guest speakers from UL Standards & Engagement's Engineering team, the Fire Safety Research Institute (FSRI) at UL Research Institutes, and UL Solutions' Market Surveillance. 
UL Standards & Engagement Vice President of Global Standards Phil Piqueira and Senior Project Engineer Wil Fletcher opened the event by thanking attendees for the work they do every day to help keep their communities safe from fire. They noted that the expertise of the first responder community has long supported the development of UL fire safety standards.
"Through your work, you have first-hand knowledge of these products and systems and how they need to perform during an emergency," Piqueira said. "That knowledge helps us to publish standards with requirements that help assure that firefighting and fire protection equipment are ready for critical situations."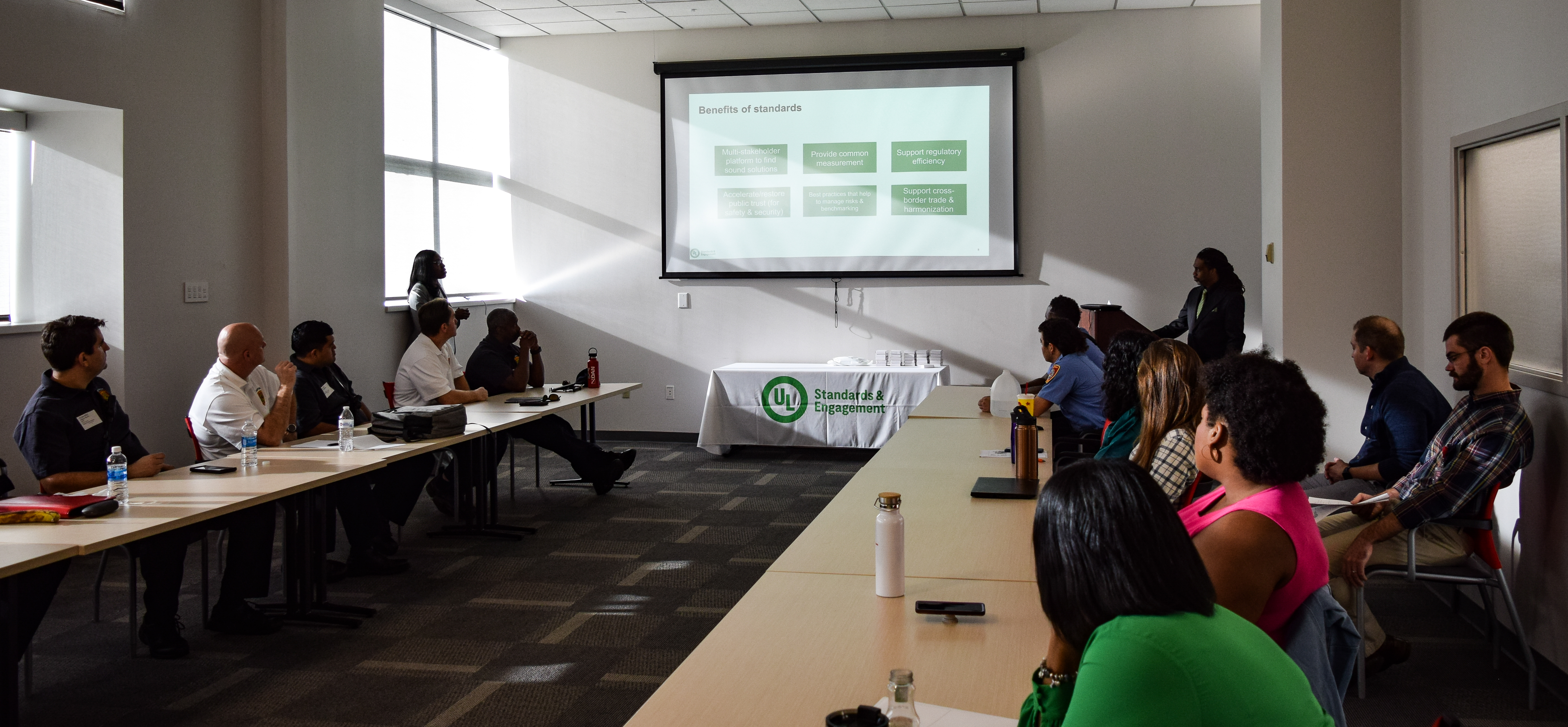 Standards Program Manager Denice Durrant presented an overview of UL Standards & Engagement and its role as a global standards development and advocacy organization. Durrant also explained how the perspectives and knowledge of fire service members contribute to the development of technically robust standards that are relevant to the safety hazards and risks found in today's modern and evolving built environment.  
"As our organization strives to advance safety through the development and maintenance of our diverse portfolio of standards, it is important to ensure that our stakeholders like those in the fire service have the opportunity to learn how they can influence our work," Durrant said.
Market Surveillance Manager Ryan Covington presented on UL Solutions' Market Surveillance, explaining how the division helps UL Solutions maintain consistency with customers and bring products to market safely. Additionally, Covington detailed the process for reporting UL certified products that are suspected to be faulty or counterfeit. 
Lead Research Engineer Craig Weinschenk presented on FSRI's research and its direct impact on safety standards and codes. Weinschenk provided numerous examples of research papers and their effect on NFPA standards and showed video demonstrations of FSRI's research work and capabilities that often use live-fire scenarios.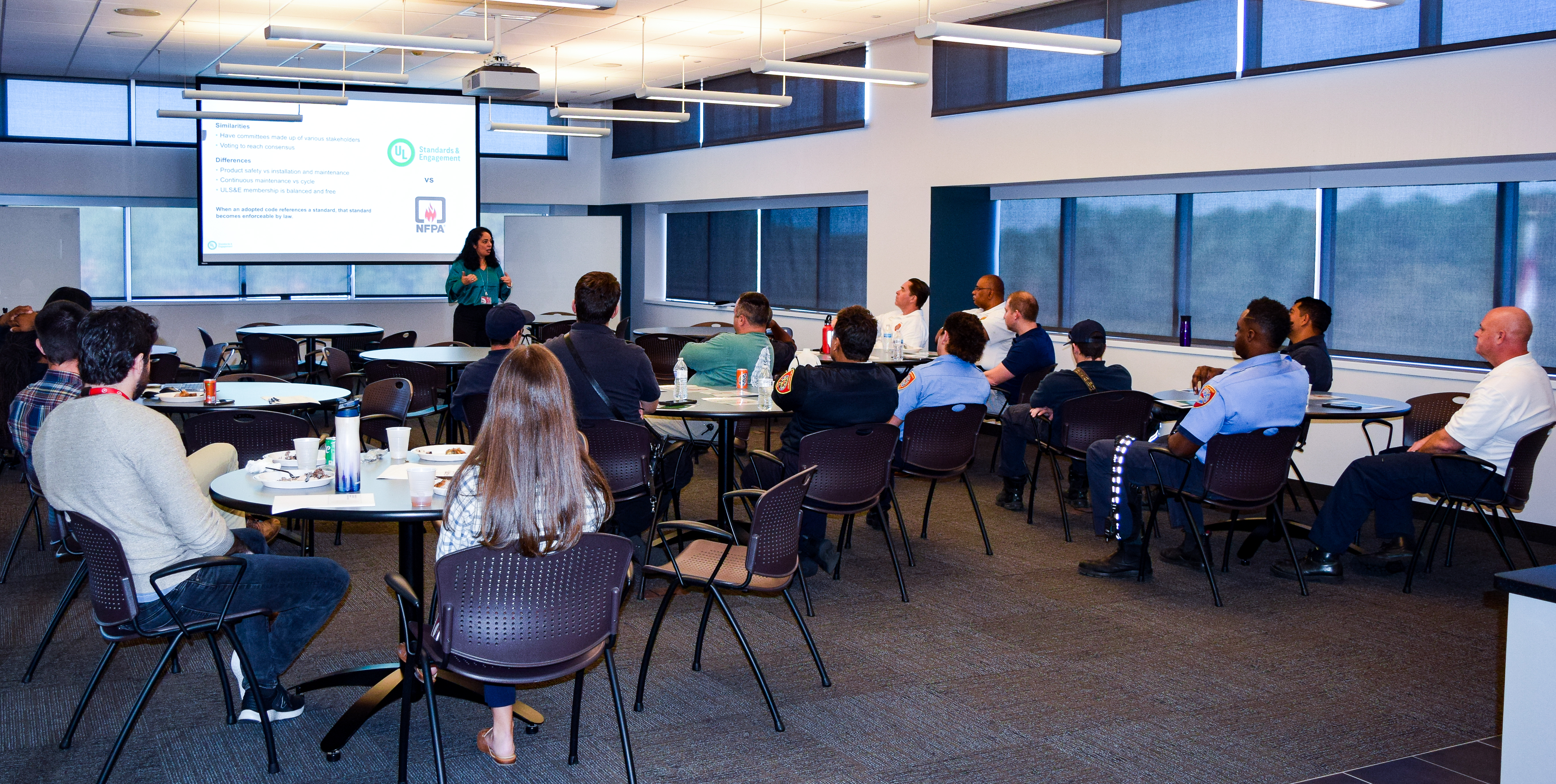 Members of the UL Standards & Engagement's Building and Life Safety Technologies (BLST) team presented on the standards development process and provided a demonstration of UL's Collaborative Standards Development System (CSDS). They also led attendees in an interactive activity that simulated deliberations in the standards development process as attendees reviewed and commented on a standards proposal example that is currently in a preliminary review phase of the standards development process. 
The event was a success, as many firefighters engaged in the Q&A sessions and noted how interesting it was to see how fire safety research directly affects their work in the fire service.

If you are a member of the fire service and are interested in helping to develop safety standards in your industry, please take a moment to learn how you can get involved, or contact us if you have questions.