Fire Safety Standards Summit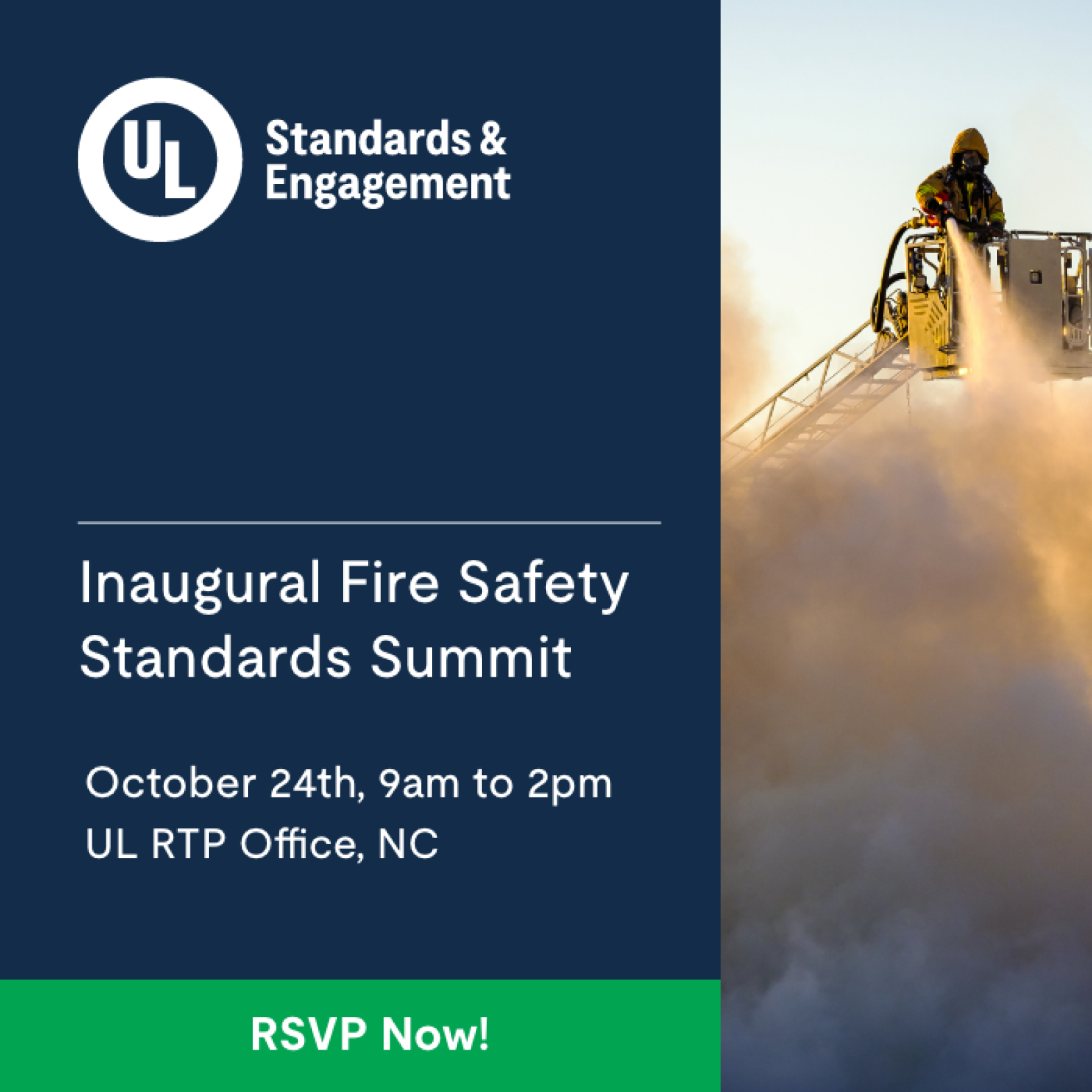 UL Research Triangle Park Office
Durham, N.C.
United States
On Oct. 24, 2022, UL Standards & Engagement hosted its inaugural Fire Safety Standards Summit (FS3).
Fire service personnel at all levels attended this in-person event at our office in Research Triangle Park, North Carolina. Experts from UL Standards & Engagement, Fire Safety Research Institute at UL Research Institutes, and UL Solutions provided insight into UL safety standards and the UL standards development process and highlighted the unique role that fire service experts fill as members of our Technical Committees (TCs).
Your fire safety expertise can help aid the development and maintenance of safety standards around the globe. Find out how you can use your field experience to participate in standards development and help address potential problems before incidents arise.