While standards and codes are in place to help assure the safe operation of electrical equipment, there are significant variances in how and what information is displayed on the equipment's nameplate. There is also limited guidance regarding ensuring that nameplates can withstand environmental conditions that may cause this critical safety information to fade or disappear over time. UL Standards & Engagement published RP 9691, Recommended Practice for Nameplates for Use in Electrical Installations to provide guidance regarding the display of critical installation and safety information as well as how to help assure the legibility of this information over time.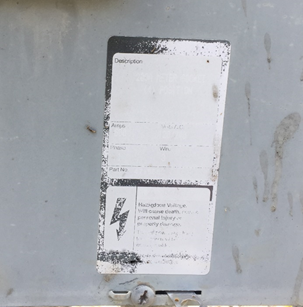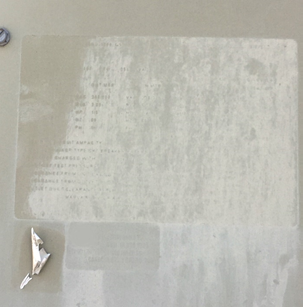 RP 9691 grew out of an action item derived from discussions among UL's Electrical Council and was informed by surveys conducted by the National Electrical Contractors Association (NECA). Related product standards provide some flexibility related to how the information is displayed on the nameplate. Because of this flexibility, the displayed information varies significantly between products certified to the same standard. Increasing complexity of these products results in the concern that, if left unaddressed, issues in the field and the potential for hazards could increase. 
"The new UL 9691 Recommended Practice for nameplates and marking is a significant step for members of the electrical industry that work in the field," said Donny Cook, chief electrical inspector for Shelby County, Ala. and member of UL's Electrical Council. "While every equipment manufacturer understands the marking on their products, this guide will be a path to a more uniform approach for those in the field that work with markings from multiple manufacturers on every project. Understanding that critical information will help designers, installers and AHJs ensure the field installation is compatible with products manufactured for a specific purpose."
Working with industry stakeholders, the UL Standards & Engagement Engineering Team identified gaps in uniformity and consistency via a review of the UL standards for electrical equipment along with input from electrical manufacturers, inspectors and installers. 
NECA Member Survey
The following is a summary of responses to the questionnaire sent to members of the NECA Codes and Standards group, comprised of electrical contractors representing NECA on NEC code-making panels. The most common issue from the survey was faded/illegible nameplates. Others included the location of the nameplate and incomplete or inaccurate information. It should be noted that both indoor and outdoor areas had a high percentage of reported issues.
Acceptability of Nameplate Durability/Legibility
New Installations
Existing Installations

Indoor – 9% Unacceptable

Outdoor – 41% Unacceptable

Indoor – 32% Unacceptable

Outdoor – 68% Unacceptable

Problems Noted:

Faded/Illegible 
Missing, incomplete or inaccurate

Problems Noted:

Faded/Illegible 
Must de-energize to read
Location where it cannot be read
Missing nameplate
Incomplete or inaccurate information

Document Scope
RP 9691 addresses nameplate content, formatting of the nameplate information, nameplate location on the equipment, and the durability of the nameplate. The guidance provided does not replace the requirements contained in product standards or installation instructions. This document is intended to cover the basic nameplate information needed to safely select and install correctly sized power conductors and overcurrent devices and does not include all required markings for electrical equipment. It does not apply to the factory or field-installed caution, warning and danger markings.
To access RP 9691, please visit ShopULstandards.com. For more information, please contact us. 

Resources