May 30, 2023
Using Standards to Help Families Prepare Breakfast Safely
---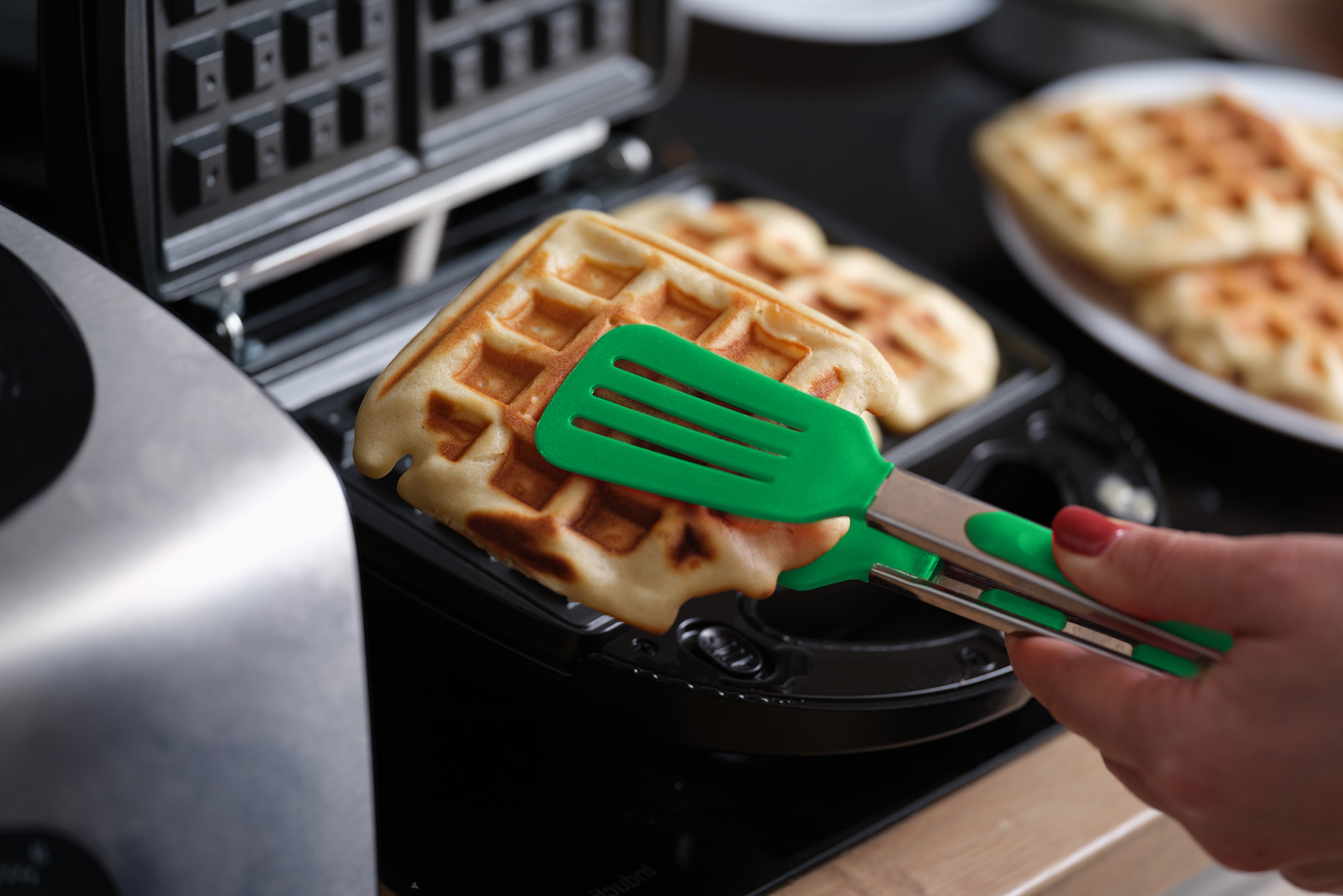 Why It Matters:
Breakfast foods bring people together, whether it be at the family table, at an office event, or a casual brunch out with family or friends. But even when preparing breakfast, safety always comes first: According to the National Fire Protection Association (NFPA), cooking fires cause an average of 172,900 reported home structure fires each year, resulting in an average of 550 annual civilian deaths and 4,820 civilian injuries. The NFPA also states that unattended cooking is the leading cause of cooking casualties and fires. 
Through its standards development process, UL Standards & Engagement (ULSE) aims to help ensure that cooking appliances are safe to use, and that food is safe to consume after cooking with these appliances. Waffles, for example, are universally enjoyed and easy to prepare, with retailers selling waffle irons and mini waffle irons at affordable prices. To address the unique safety issues presented by waffle irons, ULSE published UL 1083, the Standard for Safety for Household Electric Skillets and Frying-Type Appliances. This Standard includes requirements to help reduce the probability of fires caused by these devices.
What We're Doing:
UL 1083 includes requirements for the construction of appliances, along with testing requirements to help ensure the construction requirements are met. The Standard's frame and enclosure construction requirement, for example, states that the frame and enclosure of a waffle iron must be strong and rigid enough to withstand normal use, precluding any defects that may present a risk of fire, electric shock, or injury to persons.
The Standard also requires a Normal Temperature Test, during which, the waffle iron shall not attain at any point a temperature that constitutes a risk of fire or damages any materials employed in the appliance.
In addition, the Standard requires waffle irons to be tested by preheating and baking waffles from a commercially prepared mix. During the test, researchers operate each waffle iron for 10 baking operations at the manufacturers recommended setting, if marked in readily visible location, or, if not marked, at the maximum temperature setting. The waffles are to be baked to a medium-brown color. 
In order to pass the required tests, the waffle iron must not reach a temperature higher than the Standard allows or constitute a risk of fire and/or damage any materials employed in the appliance during operation.
How You Can Help:
Our Standards are developed through a consensus-based process, which integrates scientific and testing expertise with input from our Technical Committee (TC) members and stakeholders. TC members represent a variety of interests, including industry, academia, government, retail, and manufacturing. If you are involved in the design, construction, sale, or operation of household appliances, and you would like to help improve safety in your industry, please take a moment to learn how you can get involved.