May 5, 2022
Sustainability Standard Explores Recycling and Disposal Methods for Cell Phones, Electronics, and Other E-Waste
---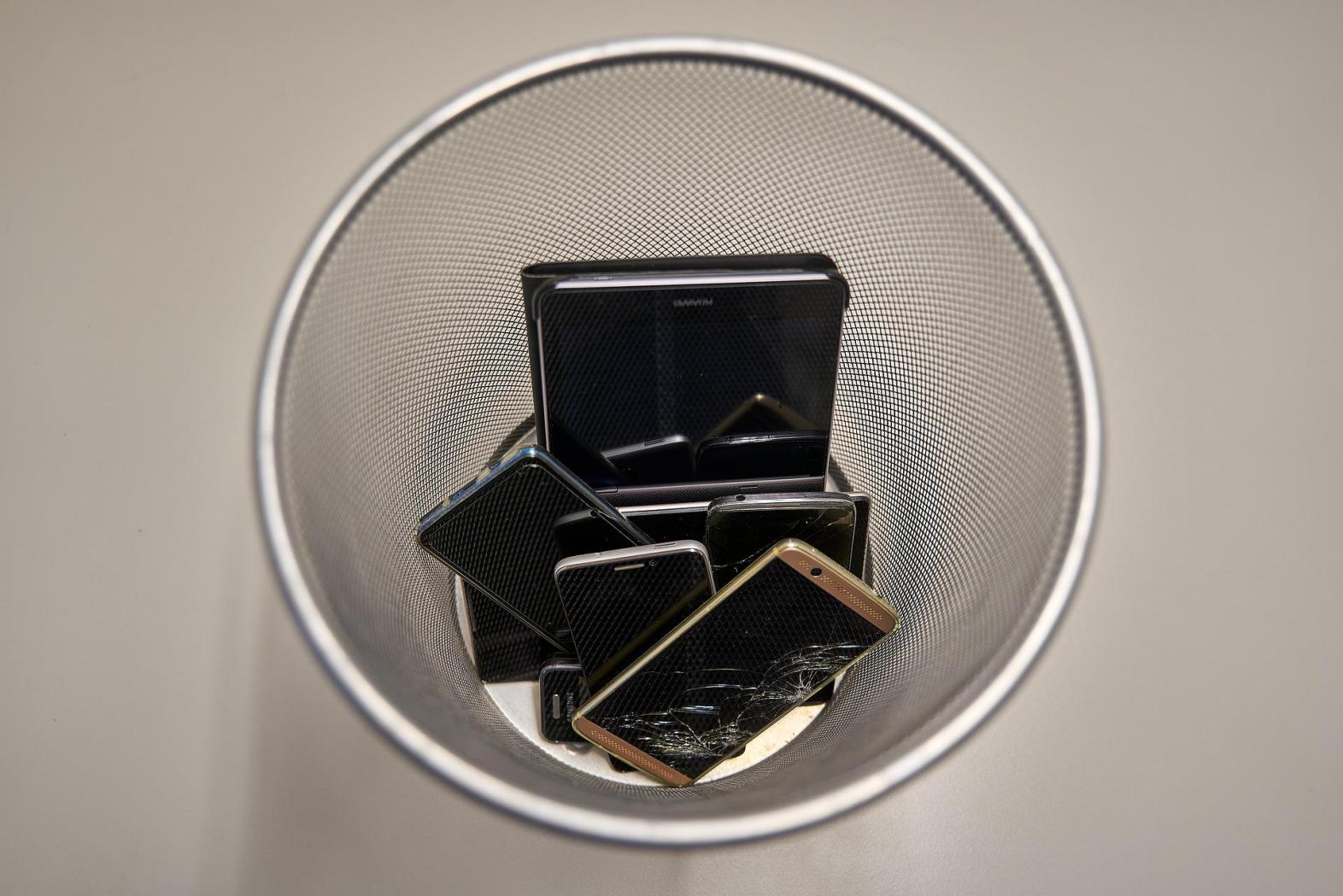 Why It Matters
Electronic waste from outdated technology (E-waste) has become a growing problem in the past several decades. Discarded cell phones and other electronic devices contain toxic materials such as lead and lithium, which can present serious harm to people and the environment if they aren't disposed of properly.
Currently, there are no federal laws that require the recycling of E-waste. In 2018, the World Economic Forum estimated that about 48.5 billion tons of E- waste had accumulated globally, and that only about 20% of E-waste was being dealt with appropriately. In 2019, the United Nations estimated that only 17.4% was collected and recycled. 
In order to help ensure E-waste is properly disposed of, so that it cannot cause any harm to people or the environment, UL Standards & Engagement published UL 110, the Standard for Sustainability for Mobile Phones, which features requirements that help to make it easier for cell phones to be disassembled and recycled. The Standard was made to help reduce unhealthy environmental and social impacts related to the design, manufacture, use and end-of-life management of phones. 
What We're Doing
Requirements in UL 110 were made based on the life cycle stages of mobile phones. In its section on end-of-life management and extension of useful life, the Standard includes requirements for rechargeable battery removability and replacement, ease of disassembling a mobile phone, and repair and refurbishment. 
The requirements for repair and refurbishment state that a manufacturer must meet one out of three options. The first is that the manufacturer will make sufficient repair and disassembly information available so that repair service providers can operate on mobile phones. The second option is that the manufacturer will make field-replaceable service parts, manuals and diagnostic tools available to qualified repair service providers. The third option is that the manufacturer makes one or more authorized repair providers available for service.
These requirements can help in the effort to reduce E-waste by allowing users to use environmentally friendly electronics to their fullest, and donate and reuse older electronics as well. The Standard also helps to reduce the amount of electronics that are thrown away, keeping them in use longer before they need to be recycled. 
How You Can Help
Our Standards are developed through a consensus-based process, which integrates scientific and testing expertise with input from our Technical Committee (TC) members and stakeholders. TC members represent a variety of interests, including industry, academia, government, retail, and manufacturing. If you are involved in the design, construction, sale, or operation of mobile devices, and you would like to help improve safety in your industry, please take a moment to learn how you can get involved.