May 25, 2022
Standards for Inflatable Life Jackets Help Users Stay Safe in the Water
---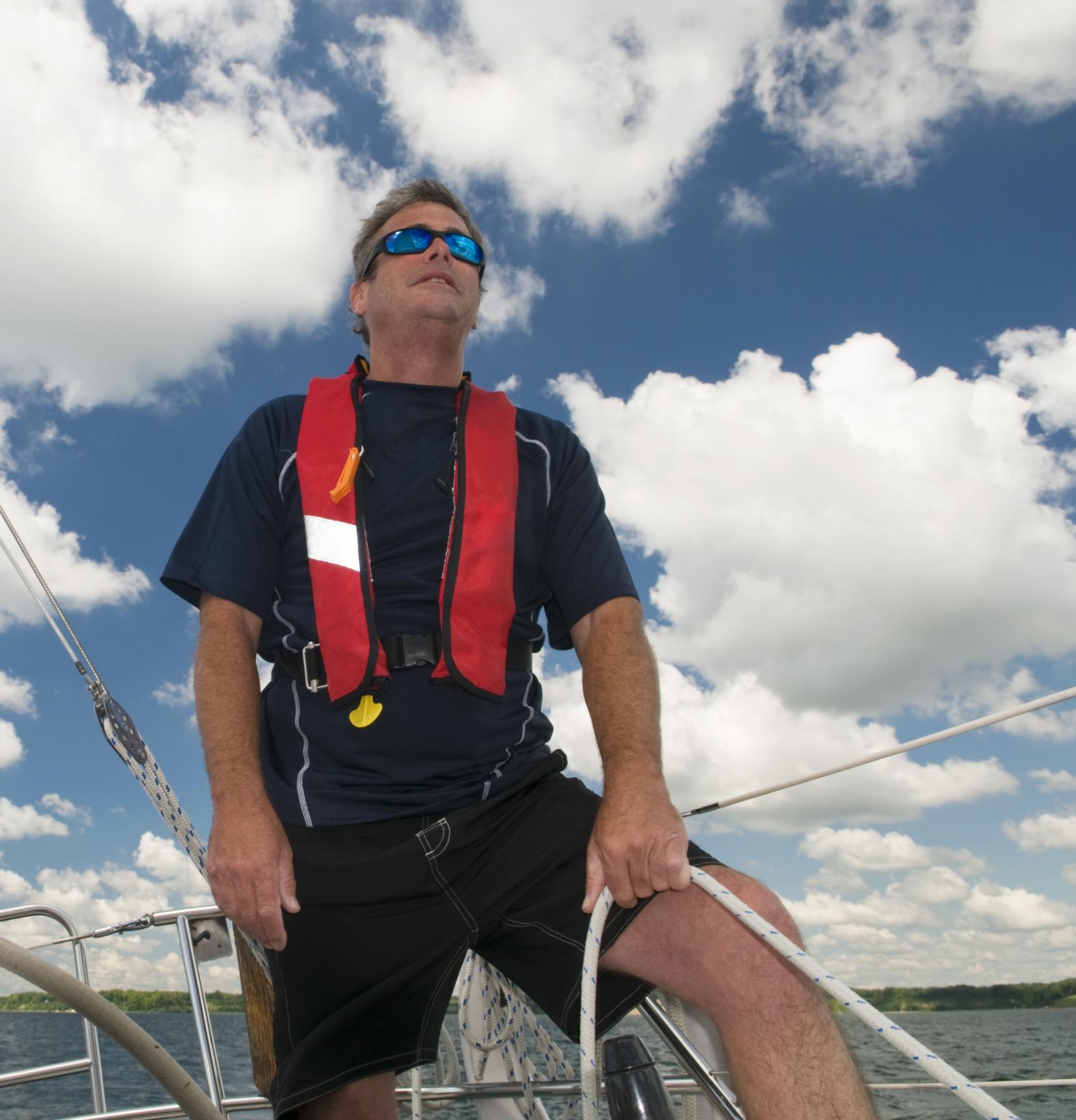 Why It Matters
For many people, spending time on the water is an essential summertime activity. The National Marine Manufacturers Association (NMMA) estimates that 100 million people participate in boating each year in the U.S., with the number showing no signs of slowing down. Boat sales reached historic levels in recent years, with an increasing number of people enjoying the great outdoors via watercraft. With this increase in popularity, it's important to address the risks involved to help make boating safer for everyone.
While numerous risks are present while boating, drownings are of particular concern. Nearly 4,000 fatal, unintentional drownings occur in the United States each year. In 2019, the U.S. Coast Guard reported 613 boating-related deaths, 79% of which were drowning-related. Of those who died from drowning, 86% were not wearing life jackets. Life jackets, otherwise known as personal flotation devices (PFDs), are essential during boating activities. 
What We're Doing
UL Standards & Engagement has developed several standards for personal flotation devices, one of which is UL 1180, the Standard for Fully Inflatable Recreational Personal Flotation Devices. The Standard covers devices that contain at least one buoyancy compartment that relies upon inflation by gas or other media to provide flotation to the wearer and are intended for individuals least 16 years old weighing 80 pounds or more. The Standard requires Use Characteristics Tests, which require human test participants to perform several actions to test the effectiveness of the personal flotation devices. 
The tests include an Ease of Donning, Adjustment, and Operation Test, in which a testing participant must put on, adjust, and inflate the PFD within 1 minute. During this test, the participant is given minimal instructions and allowed two attempts to successfully complete the test. If a participant cannot complete the first test, yet is still capable of donning, adjusting, and inflating a reference vest, then the participant is given 2 minutes to review donning instructions on the device. If the participant cannot don, adjust, and inflate the device in the second test, the device will not pass.
The requirements also include Water Entry Tests, which help to evaluate the performance of PFDs in water. During these tests, test participants are asked to enter a pool from platforms of different heights – 1 meter, 3 meters and 4.5 meters – while wearing a PFD. The devices must not present a risk of injury to the participant, must not be damaged, must maintain their intended use positions on the participants, and must have their inflation systems activate upon entry when armed (if they are automatic or manual-auto type devices).
How You Can Help
Our Standards are developed through a consensus-based process, which integrates scientific and testing expertise with input from our Technical Committee (TC) members and stakeholders. TC members represent a variety of interests, including industry, academia, government, retail, and manufacturing. If you are involved in the design, construction, sale, instruction, or use of personal flotation devices (PFDs), and you would like to help improve safety in your industry, please take a moment to learn how you can get involved.