Modernizing Our Approach to Standards Development
June 9, 2022
Introducing the Active Standards Report
---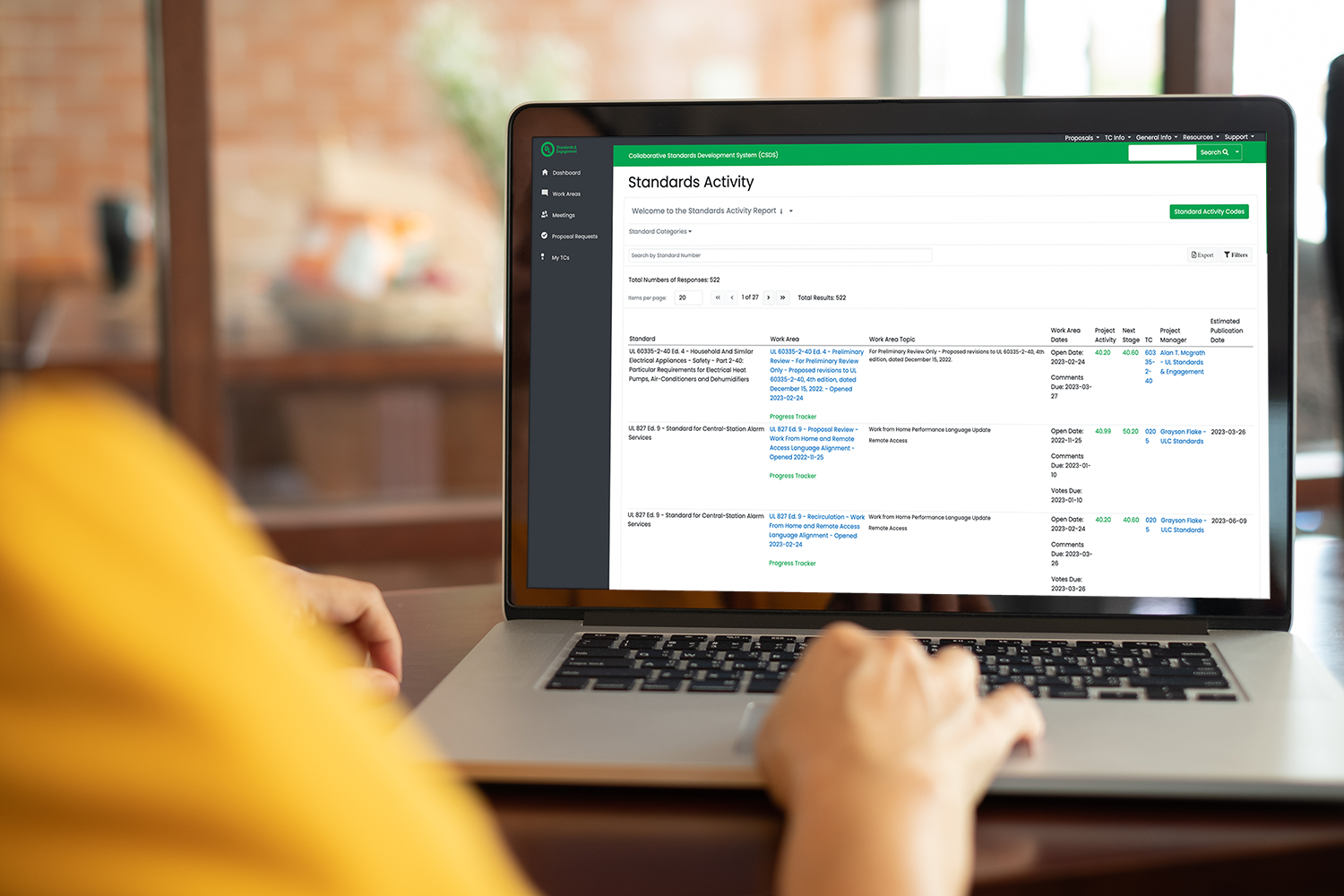 As part of its Modern Standards Program, UL Standards & Engagement launched the Active Standards Report, an interactive platform providing stakeholders with live status updates on standards with active work in progress.
The Active Standards Report lists all current standards projects under development, with up-to-date information on the process stage for each,  along with estimated publication dates and deadlines for comments and votes. Other information includes work area topics and dates, as well as stage code and project manager information. 
Users can search the report for standards by keyword or title, or they can navigate by browsing categories such as appliances, batteries, fire safety, energy storage, and cybersecurity. Additional categories will be added over time. 
Through the Active Standards Report, users can gain insight into ongoing standards work and identify opportunities to become involved in the development of UL standards. Information shown in the dashboard is sourced from our Collaborative Standards Development System (CSDS). Users may export information from the dashboard into a Microsoft Excel file.
"Keeping our stakeholders, MOU partners and STP members informed on standards activity is a critical aspect of our standards development process," said Phil Piqueira, vice president, Global Standards at UL Standards & Engagement. "We're proud to announce the launch of this tool, and we are looking forward to the benefits it will bring to our partners, our standards, and our organization."
Learn more on how to participate in our standards development activities.