Driving e-Mobility Safety Through Standards
March 20, 2023
The UL Enterprise Applauds New York City Mayor Eric Adams for Signing Life-Saving Micromobility Legislation into Law
---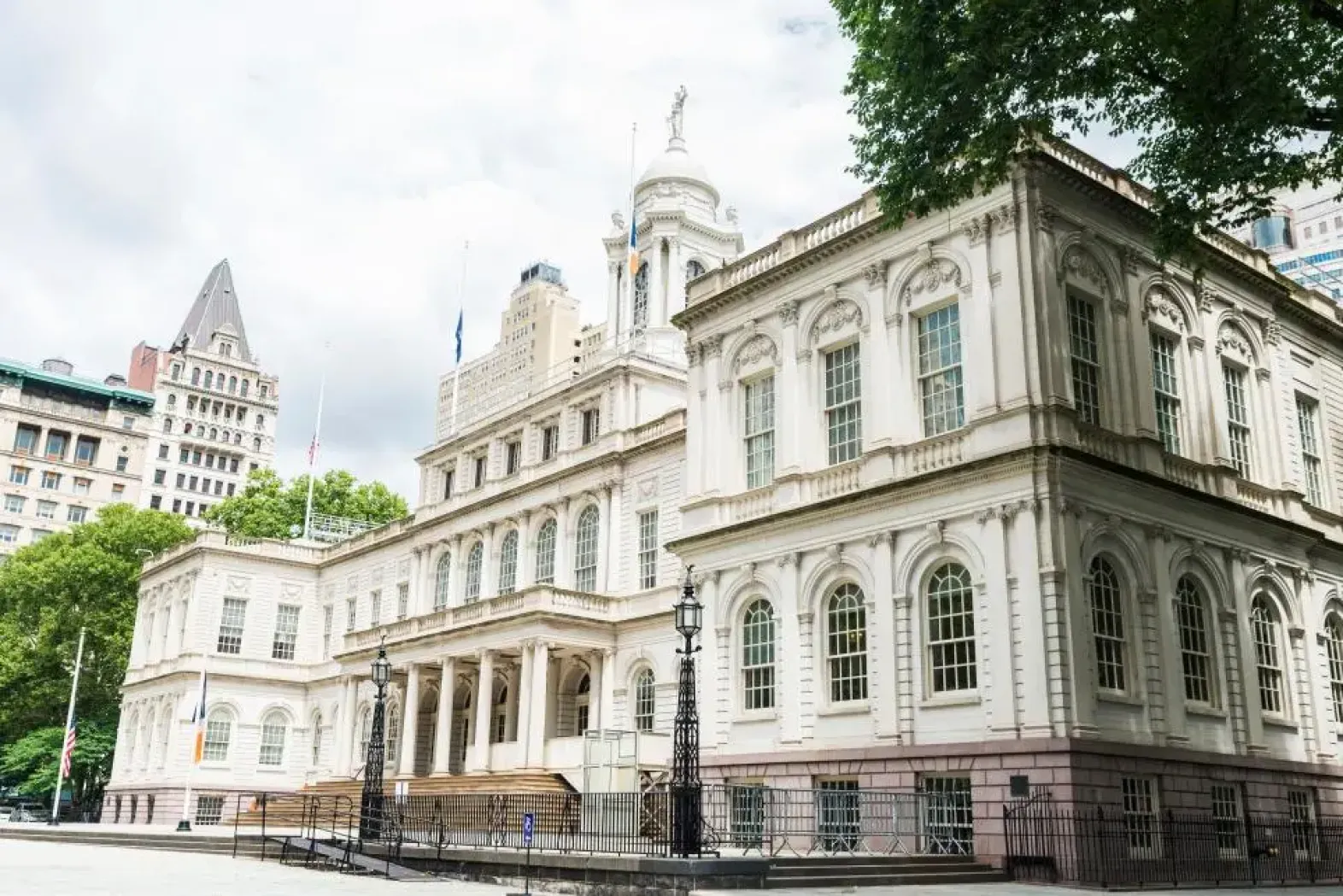 The new law addresses the significant safety risks that have emerged as the use of electrified forms of transportation surges.
NORTHBROOK, IL (March 20, 2023) – The UL enterprise – UL Research Institutes, UL Standards & Engagement and UL Solutions – applauds New York City Mayor Eric Adams' action to sign Initiative 663-A into law. 
Under this new law, any company selling, leasing or distributing micromobility devices, such as e-bikes or e-scooters, has 180 days to obtain certification by an accredited testing laboratory to:
UL 2849, the Standard for Electrical Systems for e-Bikes, for the electrical system of any powered bicycle sold, distributed, leased, or rented in New York City.
UL 2272, the Standard for Electrical Systems for Personal E-Mobility Devices, for all powered mobility devices, including e-scooters, sold, distributed, leased, or rented in New York City.
UL 2271, the Standard for Batteries for Use In Light Electric Vehicle Applications, of any storage battery for a powered bicycle or mobility device sold, distributed, leased or rented in New York City.
With this initiative now signed into law, New York City is leading the country in mitigating the safety issues with lithium-ion battery-operated products. Requiring e-bikes, e-scooters and other personal mobility devices to earn third-party product safety certification can significantly reduce related fire, explosion, property damage and other risks associated with micromobility equipment. Third-party product safety certification is granted once a product meets safety certification program requirements. This means that it demonstrates conformity to consensus-based safety standards and undergoes regular factory surveillance during manufacturing.
"We are committed to advancing research in key technologies to best inform leaders like Mayor Adams and the New York City Council as they adopt these important safety initiatives," said Dr. Chris Cramer, senior vice president and chief research officer, UL Research Institutes. "Lithium-Ion batteries are a part of our everyday lives. We are proud to see this legislation move forward and will continue research to help protect those who use these products."
"The mayor's signature today affirms that safety standards matter to growing consumer trust and preserving market access," said Dr. David Steel, executive director of UL Standards & Engagement. "This issue does not begin and end in Manhattan's five boroughs, and governments everywhere should look to New York's law as a first draft for their own efforts. It is a policy change that can and will save lives." 
"We commend Mayor Adams and the New York City Council for recognizing the importance third-party safety certification has to help the city safely and confidently realize the benefits electrified forms of transportation can provide," said Dr. Robert Slone, senior vice president and chief scientist, UL Solutions. "We look forward to applying our safety science expertise and rigorous testing methodologies to help give peace of mind to those embracing micromobility products in their daily lives."   
The UL enterprise is committed to confronting safety challenges head-on, turning questions and hypotheses into discoveries and innovating to help ensure that scientific knowledge is applied to support its shared mission of working for a safer world.
Learn more about e-bike and micromobility safety testing and product certification.
About UL Research Institutes
UL Research Institutes is a nonprofit research organization dedicated to advancing public safety through scientific discovery. Since 1894, our research has advanced our mission toward a safer, more secure and sustainable future. Focused on global risks from fire mitigation and air quality to safe energy storage and digital privacy, we conduct rigorous independent research, analyze safety data and partner with experts to uncover and act on existing and emerging risks to human safety. Discover more at UL.org.
About UL Standards & Engagement
UL Standards & Engagement is a nonprofit organization that translates safety science into action through standards development, partnerships and advocacy. Since 1903, we have developed nearly 1,700 standards and guidance documents for products ranging from fire doors to autonomous vehicles. ULSE enables innovation and grows trust by convening experts and informing policymakers and regulators as we work toward a safer, more secure and sustainable future. Visit ulse.org for more information.
About UL Solutions
A global leader in applied safety science, UL Solutions transforms safety, security and sustainability challenges into opportunities for customers in more than 100 countries. UL Solutions delivers testing, inspection and certification services, together with software products and advisory offerings, that support our customers' product innovation and business growth. The UL Certification Marks serve as a recognized symbol of trust in our customers' products and reflect an unwavering commitment to advancing our safety mission. We help our customers innovate, launch new products and services, navigate global markets and complex supply chains and grow sustainably and responsibly into the future. Our science is your advantage.