March 16, 2022
Addressing the Risk of Electrical Shock and Fire from E-Mobility Devices
---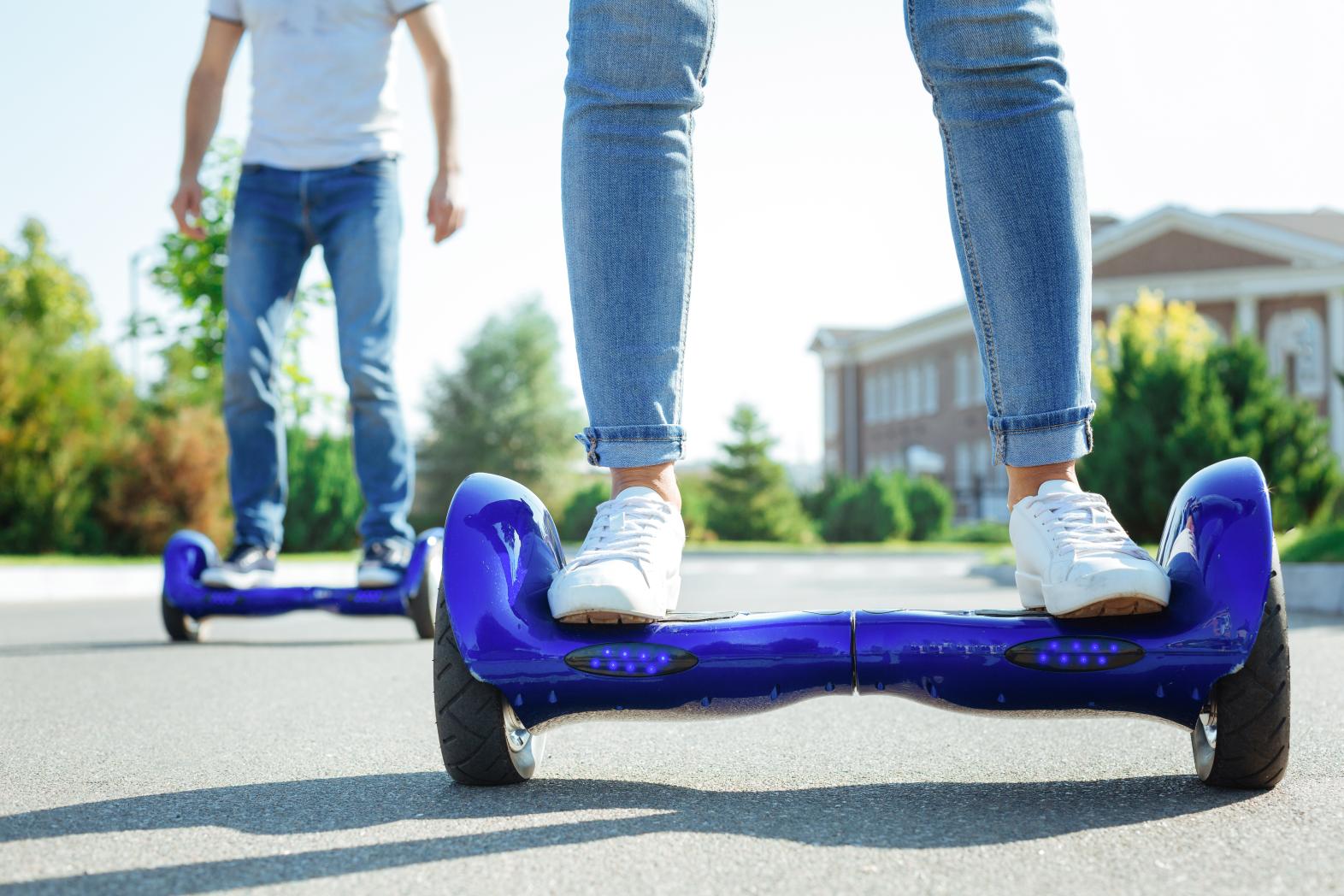 Why It Matters
The use of personal electronic mobility (e-mobility or micromobility) devices such as e-skateboards, hoverboards, and e-scooters has soared in recent years. On Cyber Monday in 2015, nearly 7,500 hoverboards were sold by the online retailer eBay, making e-mobility devices one of the most popular gifts that holiday season.1  Although these forms of transportation have many advantages, such as their versatility and zero-emission travel, they can present some risks. 
Aside from physical hazards like falling or crashing, e-mobility devices can present the risk of electrical shock and fire due to the demanding conditions their electrical systems and lithium-ion batteries are subjected to during use. During the same holiday season that saw record sales for e-mobility devices – from December 2015 through mid-February 2016 – the U.S. Consumer Product Safety Commission (CPSC) received notices from consumers of 52 separate fires directly related to hoverboards.2 Tragically, these hazards have resulted in human injury and death. 
What We're Doing
In response to the alarming safety concerns with personal e-mobility devices, UL Standards & Engagement published the first edition of UL 2272, the Standard for Electrical Systems for Personal E-Mobility Devices, in November 2016. The standard covers many e-mobility products including e-scooters and hoverboards and was published as a binational standard in the U.S. and Canada, accredited by both the American National Standards Institute (ANSI) and Standards Council of Canada (SCC). The standard sets forth requirements for the electrical drive train system, battery system, and charger system combinations of personal e-mobility devices.  
Under UL 2272, personal e-mobility devices are subject to many different tests, including electrical, mechanical, and environmental testing which simulate extreme but realistic conditions that could be encountered in their operating environment. During an overcharge test, the device is subjected to constant current charging at its maximum specified charging rate under both a non-faulted and a single fault condition (one in which the means for reducing a risk is defective). Additionally, a drop test evaluates whether a hazard is created when a device is inadvertently dropped during handling or lifting by the user. During the test, the device is dropped three times from a height of approximately one meter to simulate how a user, such as a child, might handle the device. If operational after the test, the unit will undergo a charge/discharge cycle to determine whether the battery was damaged. In order to comply with UL 2272, the tests must not result in explosion, fire, rupture of battery, electrolyte leakage, or electric shock hazard.
In February 2016, the acting director of the CPSC announced to manufacturers, importers, and retailers of self-balancing scooters that the agency would recall any units that did not comply with UL 2272.
How You Can Help
Our Standards are developed through a consensus-based process, which integrates scientific and testing expertise with input from our Technical Committee (TC) members and stakeholders. TC members represent a variety of interests, including industry, academia, government, retail, and manufacturing. If you are involved in the design, construction, sale, or operation of e-mobility devices, and you would like to help improve safety in your industry, please take a moment to learn how you can get involved.