Working for a Safer World, Building on 120 Years of Progress
---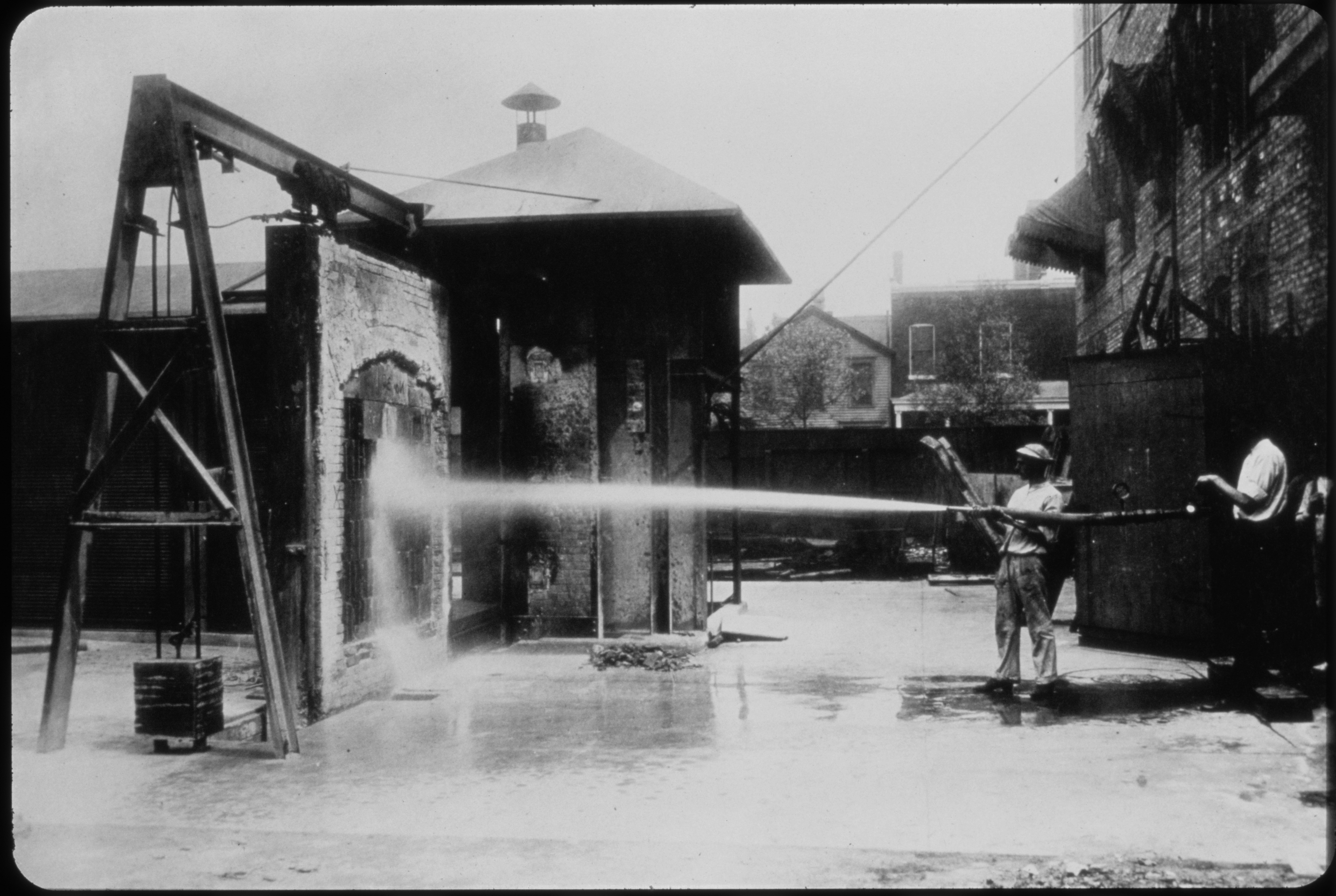 It has been 120 years since Underwriters Laboratories issued its first standard for tin clad fire doors used in public spaces like schools, hospitals, and warehouses. It is still an active standard today. 
Over more than a century, we have built a reputation of best-in-class standards that support safer homes, better our communities, navigate changing mobility, and empower clean energy and greater sustainability. The more than 1,700 standards and documents in our library are the currency we use to have impact.
While our standards are often invisible to consumers, our impact is all around. The average home has 125 products that conform to ULSE standards, from kitchen appliances to lawn tools and electric vehicles to solar panels.
We exist to ensure people and progress can thrive. We put safety science into action by developing standards and partnerships that help manufacturers, policymakers, and consumers safely pursue innovation, mobility, and more secure communities amidst a rapidly evolving world.

120 Years of Protecting Society

Throughout more than a century of standards, we have made contributions to society that make a difference to this day. 
-    In 1976, the UL standard for smoke alarms was first published. Since then, it has evolved to adapt to changing home building and design techniques, new decorative materials, and even to account for cooking nuisances. In nearly every state in the U.S., building codes require smoke alarms that are certified to UL 217. It's a safe move, as according to the National Fire Protection Association, a working smoke alarm reduces the risk of death from fire by 51%. 
-    From the first flight at Kitty Hawk, aviation offered tremendous potential — potential that would be met only if safety was at the center of progress. As private and commercial flight expanded, the National Aircraft Underwriters Association looked to Underwriters Laboratories to establish "adequate manufacturing standards." That request led to the 1921 publication Rules of the Air, and ultimately the creation of the FAA following Congress' passage of the Federal Air Commerce Act in 1926. 
-    Personal flotation devices for recreation — lifejackets, buoy rings, etc. — must be tested to UL standards to receive Coast Guard approval. The importance of testing cannot be overstated. Of the 613 reported boating deaths in 2019, 86% of drowning victims were not wearing lifejackets. 
Embracing Remarkable Change

UL Standards & Engagement has been through a period of remarkable change in recent years. We grew out of a single nonprofit to become UL Standards & Engagement in 2021 and have made great strides in increasing our impact. We added an engagement function to better advocate for the importance of safety standards and partner with nonprofits, associations, government, and more. We've grown our team and our reach to accommodate the growth in scope, increasing our staff by nearly 50% in the last year and pushing our global footprint into eight regions. And we have followed the long tradition of our 120-year history and ventured into emerging areas like clean energy production, developing standards to support where the world is going and the meet the new risks it faces. Just this year, we have already released 63 first edition and updated standards and revised another 218 standards.
These changes position us to better support a rapidly evolving world, with new and growing risks. One thing that has not and will not change is our mission of working for a safer world. As we look to our next 120 years, we are focusing on how to meet the global challenges of the future. 

Meeting Future Challenges 

Perhaps one of the greatest challenges is achieving a more sustainable world. Human health and safety are inextricably linked to sustainability. Our ability to protect society will require diving further into standards for solar, wind, and alternative power; exploring how to promote greater circularity for products; and leveraging our extensive knowledge of the built environment to reconsider how we adapt our homes and communities to better withstand fires, weather, and extreme high temperatures. 
We are charting the clean energy future, developing standards that support alternative sources of energy that offer power without pollution and protect safety while ensuring continuity of progress. Building on our expertise in wind, solar, and battery power, we are looking at emerging energy sources like hydrogen. We are also engaged in energy storage — not only how to safely store it, but also how to feed any excess back to the grid. 
Expanding Our Community of Experts 

Our next century of progress depends on a robust community of experts. Our standards are developed by consensus through technical committees made up of leaders from manufacturing, academia, government, NGOs, and other industries. We want to put forward solutions to global challenges that are informed by diverse perspectives, experience, and knowledge. 
We are fortunate to have companies like Tesla on our technical committees for EVs but also for solar panels and energy storage. The National Renewable Energy Laboratory has contributed to our wind and solar standards. Companies in the autonomous space like Gatik and Kodiak Robotics are on the technical committee alongside government agencies like the Federal Motor Carrier Safety Administration and the U.S. Consumer Product Safety Commission. 
These expert committees are how we do impactful work that has helped us shape a safer, more sustainable world for 120 years. The lives our standards have saved are due to our technical committee members giving their time and their input to a process that leaves us all safer. We share the moment of this anniversary with them, with tremendous gratitude. We look forward to the impact our work will have in the next century of progress.