Underwriters Laboratories Leaders Featured in Fire & Security Association of India Journal
---
President and CEO Terry Brady and Director of International Standards Sonya Bird discuss the future of standards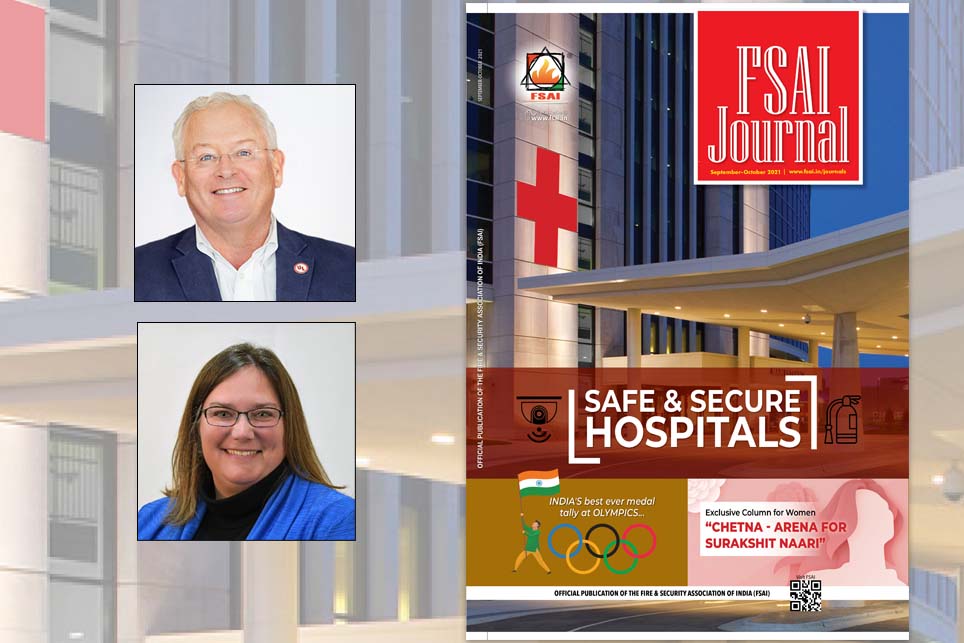 Underwriters Laboratories President and CEO Terry Brady and Director of International Standards Sonya Bird are featured in the September–October issue of the FSAI Journal, the official publication of the Fire & Security Association of India.
Both journal articles highlight changes now underway in the standards development process that would broaden the reach and potential impact of the technical guidelines.
In an interview published in the FSAI Journal's "Listening to a Luminary" column, Brady highlighted a UL Standards modernization effort that is designed in part to make the standards development process more user-friendly for a global audience. Saying globalization creates opportunities for knowledge sharing and partnerships, he espoused a "responsive approach" to the world's evolution toward a single marketplace.
"Global standards offer a path to safer, more secure, and sustainable living and working environments in a rapidly advancing world," Brady said in the interview.
Also in this fall's FSAI Journal issue is an article authored by Bird titled "The Importance of Gender Diversity in International Standards Development." Bird discussed an international effort to develop guidance for standards that recognize gender differences — specifically taking into account physical as well as emotional and societal differences between men and women — headed by a Joint Strategic Advisory Group (JSAG) of which she is a member.
The JSAG, created by the International Electrotechnical Commission (IEC) and the International Organization for Standardization (ISO), aims to develop a checklist to help standards developers assess how an IEC or ISO standard may be affected by gender and provide recommendations on the use of gender-responsive data in standards development, Bird wrote.