New MyInfo Portal to Simplify Standards Technical Panel (STP) Application Process
---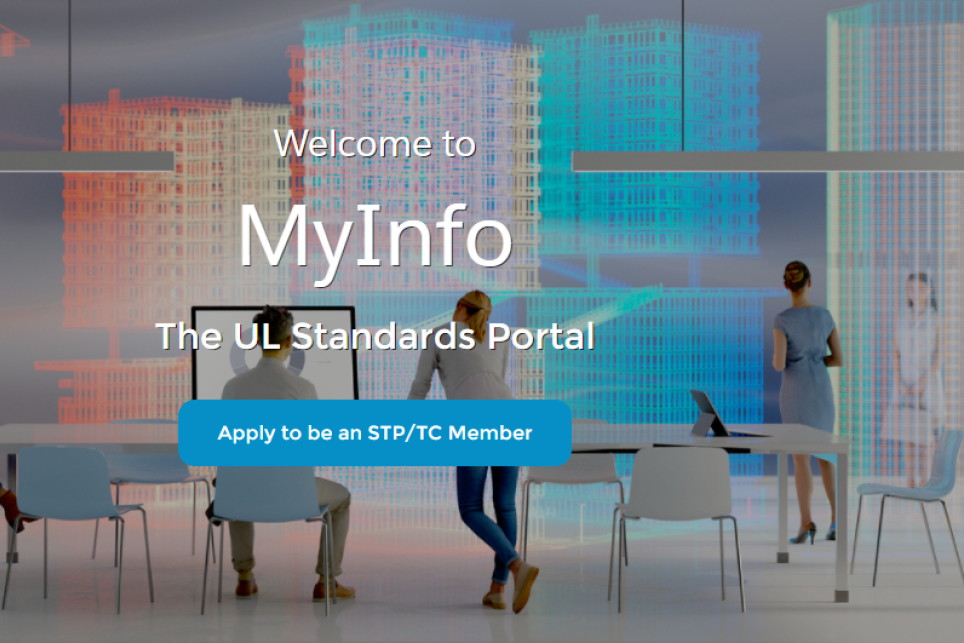 On August 31, 2021, Underwriters Laboratories launches a new, interactive portal for standards technical panel (STP) and technical committee (TC) members and stakeholders. 
The new MyInfo portal replaces the former application process in the UL Collaborative Standards Development System (CSDS) and provides greater transparency in the application process, allowing stakeholders to apply to new STPs and TCs and track application status.. The new user experience also simplifies profile maintenance..
"At Underwriters Laboratories, we constantly evaluate how we can provide more efficient processes and experiences to our stakeholders," said Phil Piqueira, vice president of global standards. "The MyInfo portal is the initial piece and gateway to larger improvements coming to CSDS and UL Standards' overall system for managing stakeholder information."
STP and TC participation is open to all interested parties and there are no dues associated with membership. Each panel is comprised of individuals representing a variety of interests, including industry, academia, government, retail and manufacturing. It serves as the consensus body that develops new standards and reviews proposed changes to existing standards.
Have questions or need help with MyInfo? Contact us at Standards@ul.org or ul.org/contact.