Underwriters Laboratories and Shanghai Electrical Apparatus Research Institute Sign Standards Cooperation Agreement
---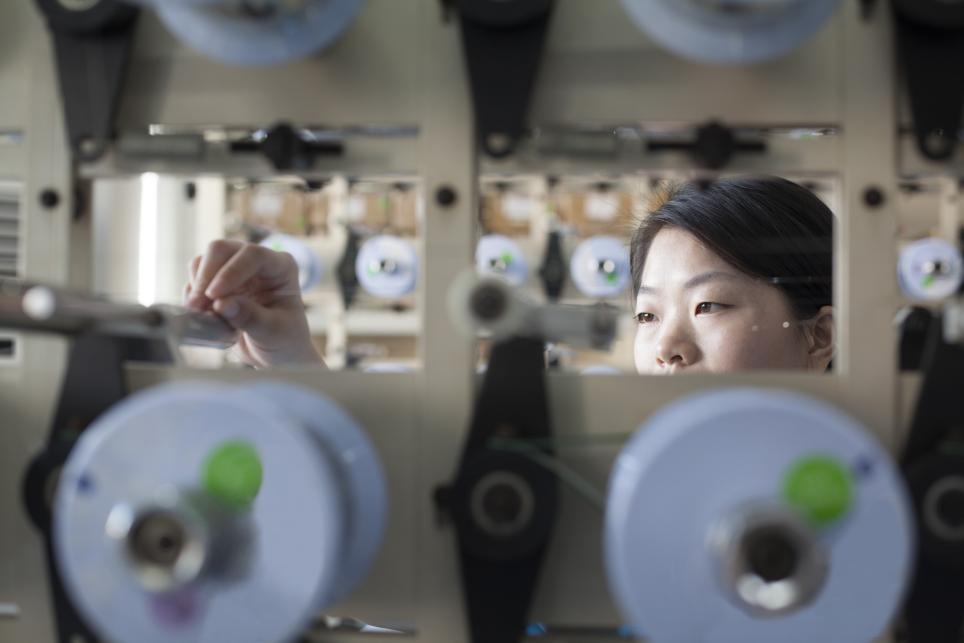 Partnership to include knowledge sharing and standards harmonization
 
NORTHBROOK, Ill. and Shanghai, China July 1, 2020 – Underwriters Laboratories and the Shanghai Electrical Apparatus Research Institute (SEARI) have signed a memorandum of understanding (MOU) establishing a cooperative agreement between the two standard development organizations on low voltage apparatus, industrial automation, electric motors, robots, and new emerging technologies.
Under the terms of the MOU, UL and SEARI agree to several goals for their partnership, including the following:
Promote communication between the two organizations;
Avoid duplication of work efforts where possible;
Increase knowledge of each other's standards development activities;
Utilize the resources of UL to strengthen China's national standards, industry standards, and organizational standards;
Allow for the adoption, reference, translation, and use of UL Standards in China where determined to be appropriated by SEARI;
Develop new joint standards where determined to be appropriate by the two organizations.
Underwriters Laboratories is a globally recognized developer of safety, security and sustainability standards with nearly 1800 standards and other documents in publication, and is an accredited developer of national standards for the United States and Canada. SEARI is a main player in hosting the standardization work of IEC committees, as well as China's national, industrial and organization standards committees. The agreement will foster harmonization between American and Chinese standards and facilitate global trade. 
Underwriters Laboratories Vice President Global Standards Phil Piqueira said, "Partnerships with prestigious organizations like SEARI provide excellent opportunities to share technical knowledge and improve safety in line with UL's mission of working for a safer world."
Mr. Xiaodong Wu, Rotating President of SEARI, said, "Standards are the carrier and means to promote the development of technology. Shanghai Electrical Apparatus Research Institute (Group) Co. Ltd. (SEARI) has many years of experience in standardization, testing and certification. Signing this MOU with UL is of positive significance to promote the standardization cooperation between the two sides. Since the promulgation of the new Standardization Law of China, the division of labor of all kinds of standards has been clearly positioned. In the follow-up cooperation process, SEARI believes that through the carrier of technical standards, both SEARI and UL will help electrical product manufacturers' understanding of relevant standards, especially in emerging product fields such as (service) robots, personal e-transporters, low-voltage DC, etc. Both sides can carry out standardization work on the technical direction of common interest and promote cooperation between China and the United States in standardization."
About Underwriters Laboratories
Underwriters Laboratories is a nonprofit organization dedicated to advancing the UL public safety mission through the discovery and application of scientific knowledge. We conduct rigorous independent research and analyze safety data, convene experts worldwide to address risks, share knowledge through safety education and public outreach initiatives, and develop standards to guide safe commercialization of evolving technologies. We foster communities of safety, from grassroots initiatives for neighborhoods to summits of world leaders. Our organization employs collaborative and scientific approaches with partners and stakeholders to drive innovation and progress toward improving safety, security, and sustainability, ultimately enhancing societal well-being. 
About Shanghai Electrical Apparatus Research Institute
Shanghai Electrical Apparatus Research Institute(SEARI), founded in 1953, is China's comprehensive research institute on electrical technology research, products development, industrial application, testing, certification and standardization. Business covers intelligent manufacturing, electrical apparatus, electric machinery, electric devices for marine, network control system, intelligent traffic system, etc. SEARI focus on frontier technology, common technology and key technology, strengthen the core technology and rapid application and SEARI 15 national platforms for research and test services, including National Robot Test and Assessment Center of China (headquarters), National Research Center for Smart Grid User-Side Electrical Appliance and National Quality Supervision and Test Center for Small and Medium Electrical Motors.
SEARI acts as counterparts of 9 IEC TC/SCs:IEC CISPR, IEC TC2, IEC SyC LVDC, IEC TC121, IEC SC 121A, IEC SC 23E, IEC TC 32, IEC SC 32B and IEC TC 109. SEARI sends expert to IEC ACOS and IEC SyC SM. SEARI also hosts the national mirror committees of SAC/TC 79, SAC/TC 26, SAC/TC 189, SAC/TC 189/SC1, SAC/TC 340, SAC/TC 340/SC2 and SAC/TC 417, and organizes Chinese enterprises to take participate in relevant domestic and international standardization activities. in addition,  SEARI organizes 94 registered IEC experts to work with 38 working groups of the above mentioned IEC Committees, including 20 experts from SEARI itself. SEARI experts serve respectively with TC125 chair and CISPR vice chair. There are about 50 engineers engaged in standardizations in SEARI and over 200 engineers partly involved in standardization.