UL Research Institutes and UL Standards & Engagement Name Vasu Modekurti as Vice President of Information Technology
---
Modekurti to oversee the implementation and management of IT infrastructure, systems, and team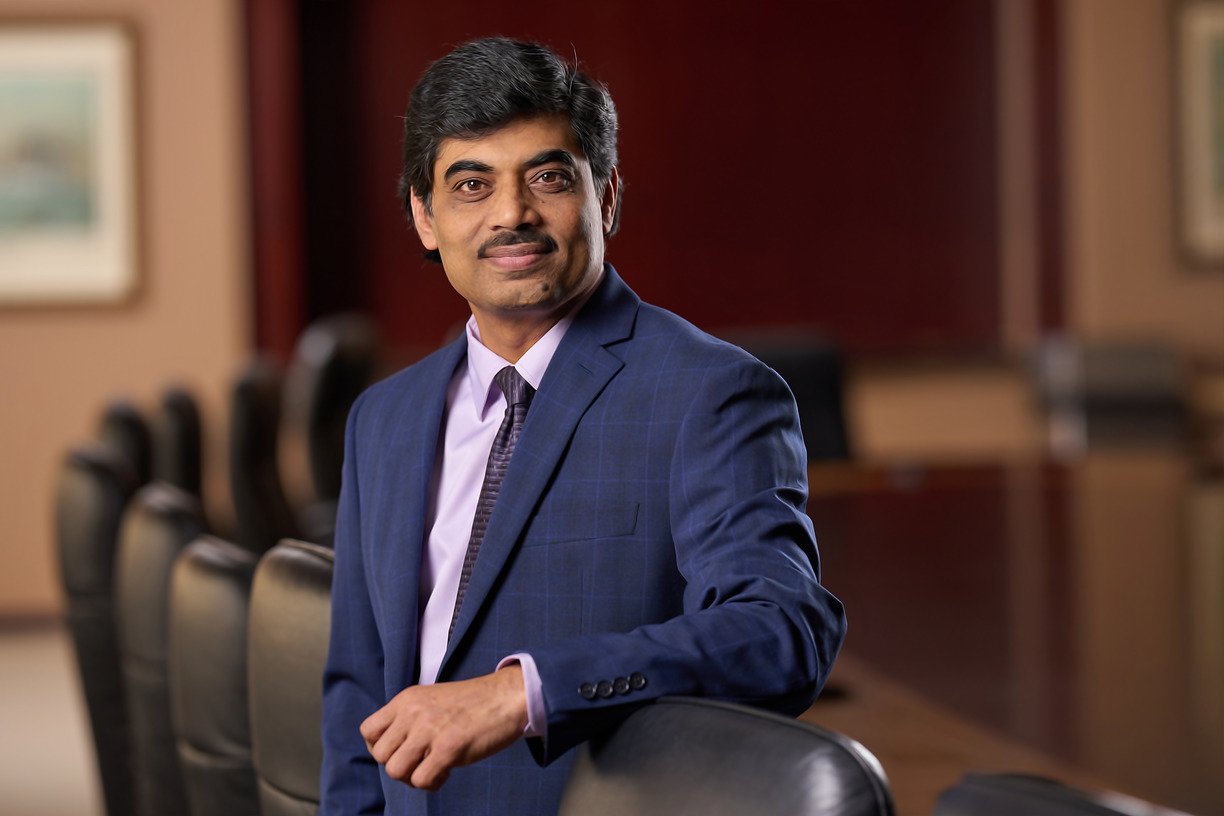 NORTHBROOK, IL (March 22, 2023) – Today, UL Research Institutes and UL Standards & Engagement announced the appointment of Vasu Modekurti as vice president of information technology (IT). 
Modekurti will oversee the implementation and management of the IT infrastructure, systems, and team, with the goal of delivering a world-class information and technology platform that enables growth, high performance, and business continuity across UL Research Institutes and UL Standards & Engagement.
"We are pleased to have Vasu join the organization's leadership teams," said Terrence R. Brady, president and CEO of UL Research Institutes and board chair of UL Standards & Engagement. "His deep experience and proven track record of leading transformation efforts will be highly valued as we enter this new era of growth of our organization."
In this role, Modekurti will drive the organizations toward new technological capabilities by developing plans for the selection and deployment of information technologies and systems. He will also be responsible for creating and implementing mechanisms that proactively identify and mitigate technology and data security risks.
Prior to his most recent role as executive director of Enterprise Architecture at Trustmark, Modekurti served as the head of architecture for Baxter Healthcare's Global Commercial Platform, where he digitalized Baxter's medical devices and built a commercial architecture function with capabilities spanning sales, marketing, and customer service. Earlier in his career, Modekurti also spent time at Walgreens, Ajilon Consulting, and Mahindra Satyam in various IT roles. Modekurti holds a Bachelor of Engineering in electrical engineering from Maulana Azad National Institute of Technology in India. 
Outside of work, Modekurti is an ardent cricket fan who follows the game all around the world, an aspiring pilot who has clocked 40 hours of flight training, and a happily married husband and loving father to two amazing girls.
About UL Research Institutes 
UL Research Institutes is a nonprofit research organization dedicated to advancing public safety through scientific discovery. Since 1894, our research has advanced our mission toward a safer, more secure and sustainable future. Focused on global risks from fire mitigation and air quality to safe energy storage and digital privacy, we conduct rigorous independent research, analyze safety data and partner with experts to uncover and act on existing and emerging risks to human safety. Discover more at UL.org.
About UL Standards & Engagement
UL Standards & Engagement is a nonprofit organization that translates safety science into action through standards development, partnerships and advocacy. Since 1903, we have developed nearly 1,700 standards and guidance documents for products ranging from fire doors to autonomous vehicles. ULSE enables innovation and grows trust by convening experts and informing policymakers and regulators as we work toward a safer, more secure and sustainable future. Visit ulse.org for more information. Discover more at ULSE.org.