Convening the First LATAM Fire Safety Congress
---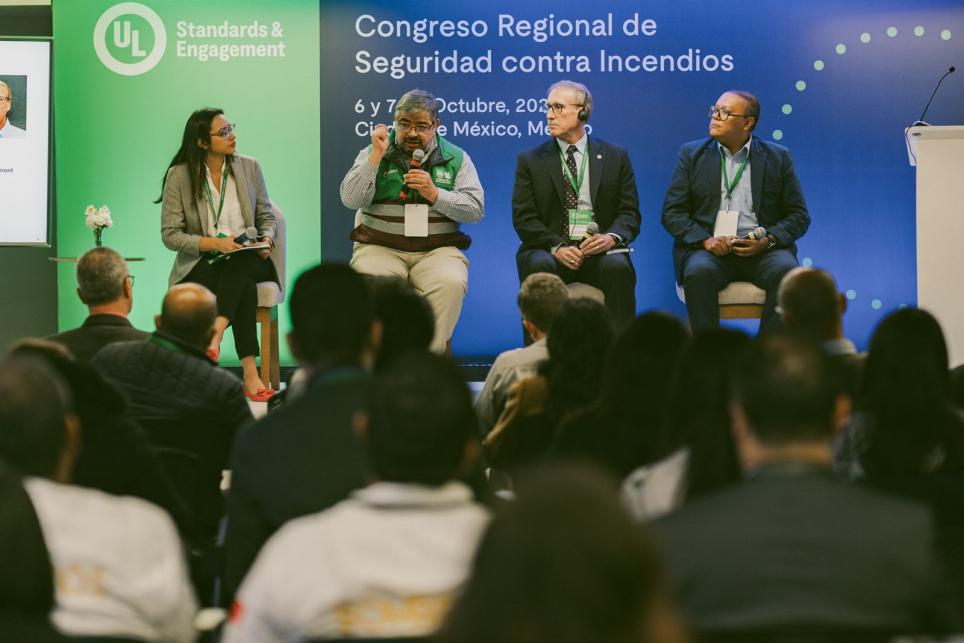 On Oct. 6-7, 2022, UL Standards & Engagement held its Latin American Fire Safety Congress in Mexico City. During the conference, expert speakers presented on fire safety standards and initiatives while also discussing how these solutions can be tailored to meet the needs of countries in the region. More than 50 individuals attended each day from several Latin American countries.
Collaborating to help improve local policies
On Oct. 6, David Wroth, director of data science at UL Standards & Engagement, delivered a presentation on exploratory data analysis of the fire situation in Latin America. Wroth highlighted data on the globally comparable estimates of injuries related to fire, heat, and hot substances around the world, focusing on areas in North, Central, and South America where the rates of fires have increased and decreased, while offering suggestions on possible causes for the trends. In St. Kitts and Nevis, Wroth noted that according to local fire officials, an annual summer safety program for children is responsible for the substantial 23.2% decrease in fire injuries. In Mexico's northern states along the U.S. border, where the injury rate has increased, Wroth noted that the occupational risks associated with a larger industrial base may be responsible for the trend. He encouraged attendees to continue collaborating by sharing ideas, successes, and challenges to help move safety forward.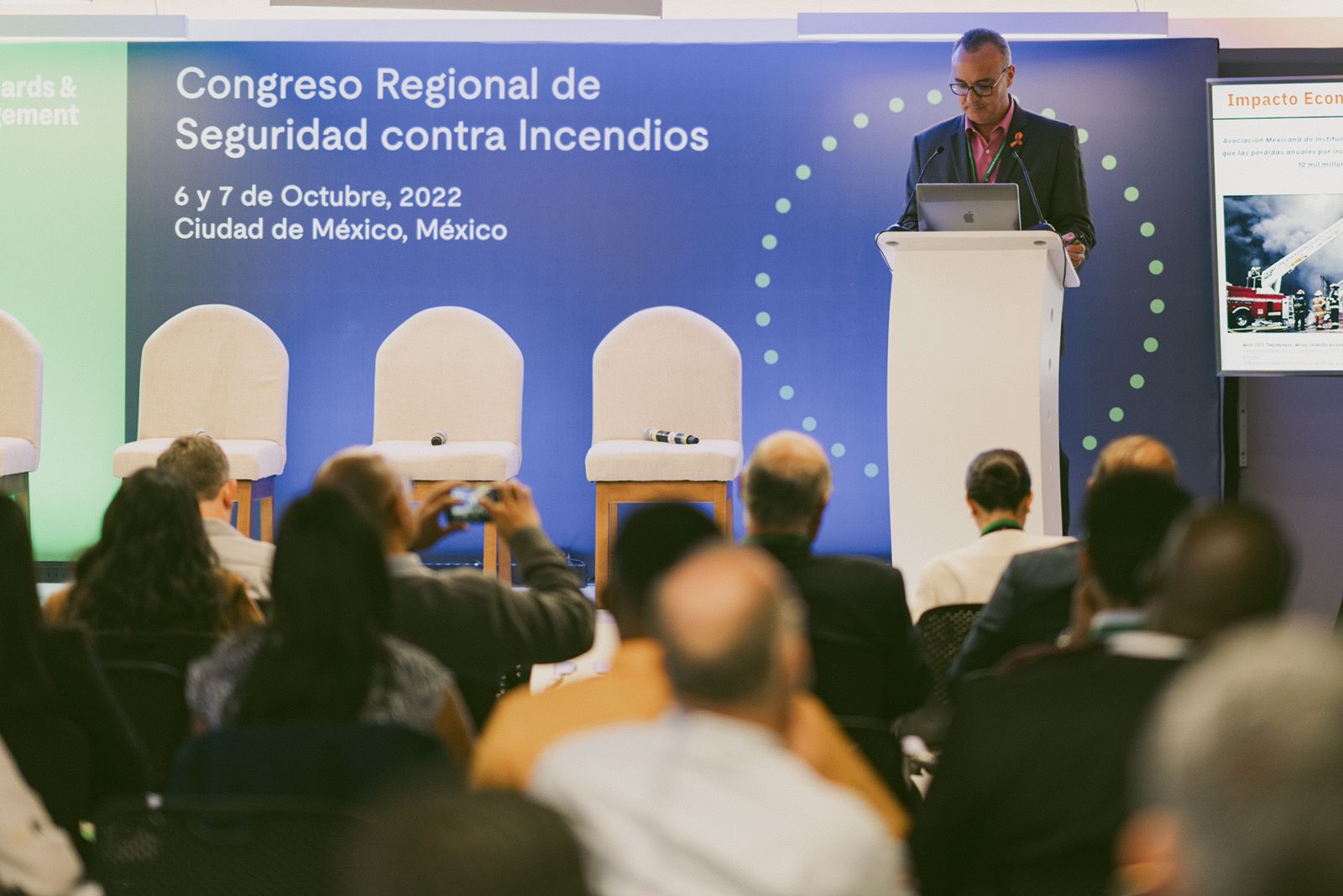 Jaime Gutierrez from the National Fire Protection Association (NFPA) spoke about the future of fire protection standards and the tools that the NFPA uses to digitize its standards. Juan Flores from Intertek (representing the ASTM Fire Committee) explained ASTM standards in the fire sector and invited all attendees to get involved in their development. Omar Muro from Mexico's National Institute of Statistics and Geography (INEGI) presented statistics on fire-related injuries and deaths in Mexico, and Roberto Rivera from Consejo Nacional de Protección Contra Incendios (CONAPCI) spoke about his organization's fire prevention campaign in the country, which aims to instill a culture of awareness among all ages.
The day closed with a roundtable discussion moderated by Diana Rico from UL Standards & Engagement, in which Wroth, Muro, and Ortiz talked about areas of opportunity for collaboration between organizations and how public policies can be improved with the generation of statistics.
"The Fire Safety Congress provided UL Standards & Engagement the opportunity to collaborate with fire safety experts and stakeholders from across Latin America," Wroth said. "I am particularly encouraged by the high level of commitment of the participants to find solutions to fire safety challenges in their countries and the region. We've made excellent connections with many people who we will work with to expand the data available and generate new insights into solutions that reduce injuries and property loss due to fire. I am so pleased with the outcome of the congress."
Addressing the fire safety situation by country
On Oct. 7, several more speakers presented on the fire safety situation in their countries, while also sharing statistics and discussing standards development efforts to address their unique fire safety challenges. Luisa Pallares from L'Instituto Colombiano de Normas Tecnicas y Certificacion (ICONTEC) spoke on Colombia's fire sector, and Rolando Leiva, representative of the Fire Department of Costa Rica, presented on measures his country has taken to improve its fire situation. Gabriela Mora from the Ecuadorian Institute for Standardization (INEN) presented on fire safety standards in Ecuador, and Chief Commissioner Nery Sosa from the Uruguayan fire brigade presented on regulations Uruguay has put in place to help improve the fire situation.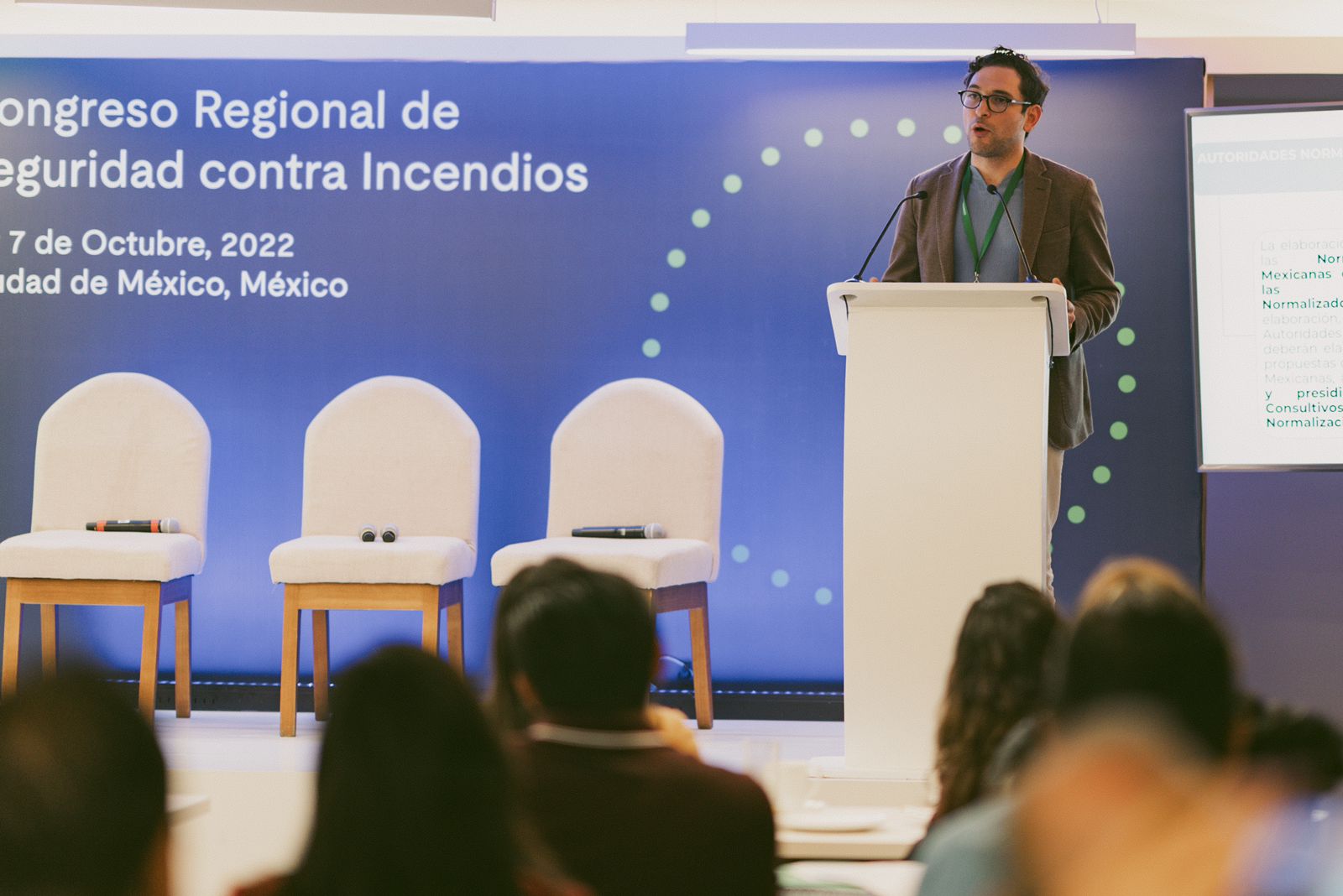 Eduardo Montemayor, the former general director of standards from Mexico's General Directorate of Standards (DGN), presented on Mexico's new Quality Infrastructure Law and explained how it is projected to help improve standardization and positively impact fire safety. Carlos Morett, president of the Latin American Fire Protection Network, spoke about the efforts his organization has made in the region in terms of awareness and prevention.
In February 2020, UL Standards & Engagement became the first foreign standards development organization (SDO) authorized by the Dirección General de Normas (DGN) to develop standards for Mexico, as well as the only SDO able to develop national standards for all three countries in the United States-Mexico-Canada Agreement (USMCA).