Conference on Standards for Safe, Secure, Sustainable Indian Electric Vehicles
In response to the rise in electric vehicle fires in India, UL Standards & Engagement and the U.S. Commercial Service will convene expert stakeholders on August 22-23 in New Delhi to address the risks of fire and explosion from EV batteries and charging systems. The conference will explore the issues with a particular emphasis on the role of safety standards in mitigating hazards and reducing the number of EV fires in India and around the world. 
The event will build upon the extensive work of the Government of India by initiating a series of sustainability initiatives in support of its Long-Term Low Emission Development Strategy to help achieve a national goal of net zero emissions by 2070. It is also intended to help advance some of the outcomes of the 5th Ministerial level meeting of the India-U.S. Commercial Dialogue. Among these outcomes is the development of a common standards and conformity assessment framework for renewable energy and clean technology, and the development and adoption of standards for energy storage and transportation.
The conference is organized by UL Standards & Engagement and the U.S. Commercial Service India, in partnership with NITI Aayog, the Bureau of Indian Standards, WRI India, and the Council on Energy, Environment and Water.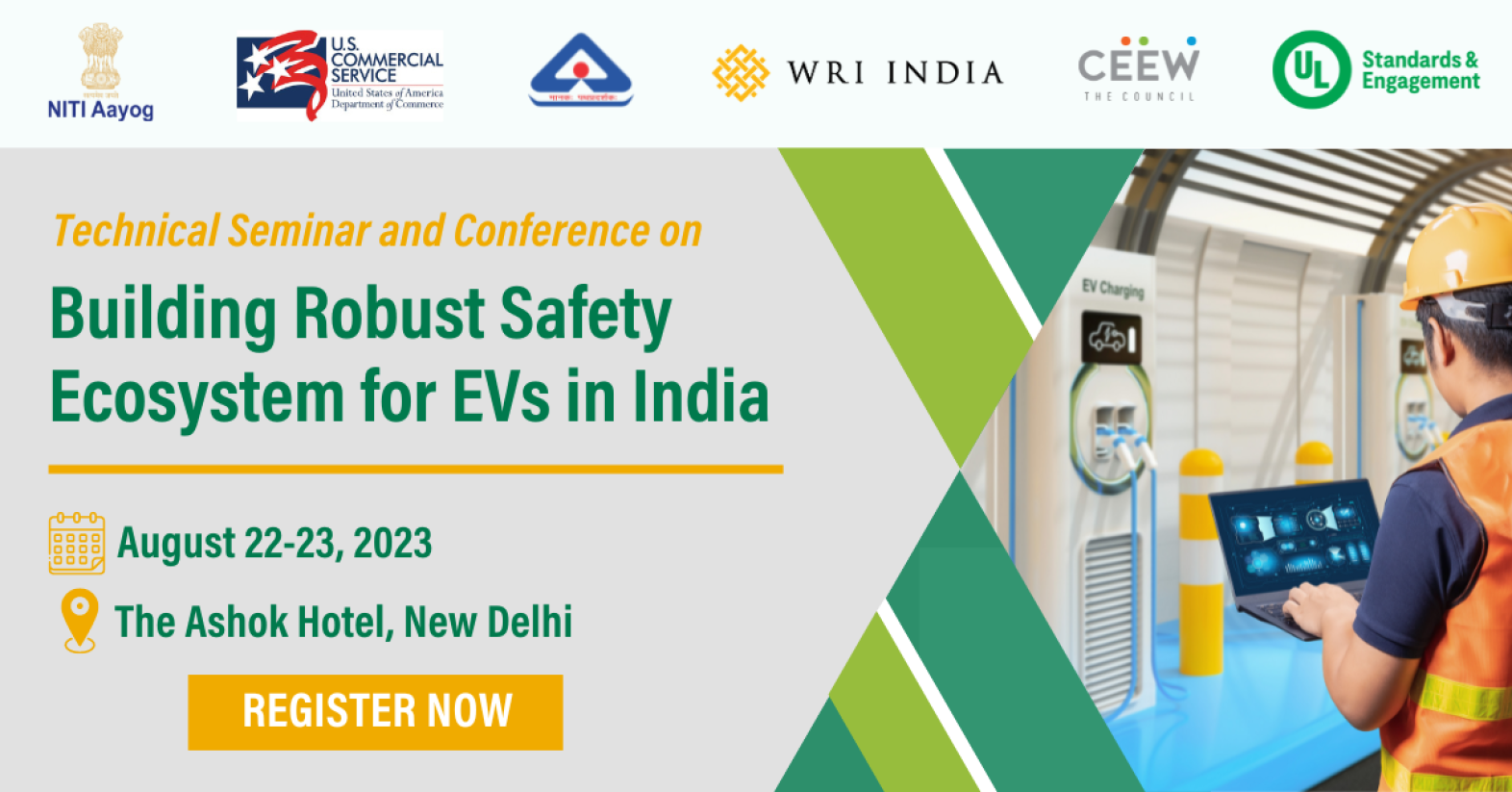 ---