Developing National Standards for Mexico
January 22, 2021
UL Standards & Engagement Signs Collaboration Agreement with Mexican Association of Automatic Fire Sprinklers and National Council for Fire Protection
---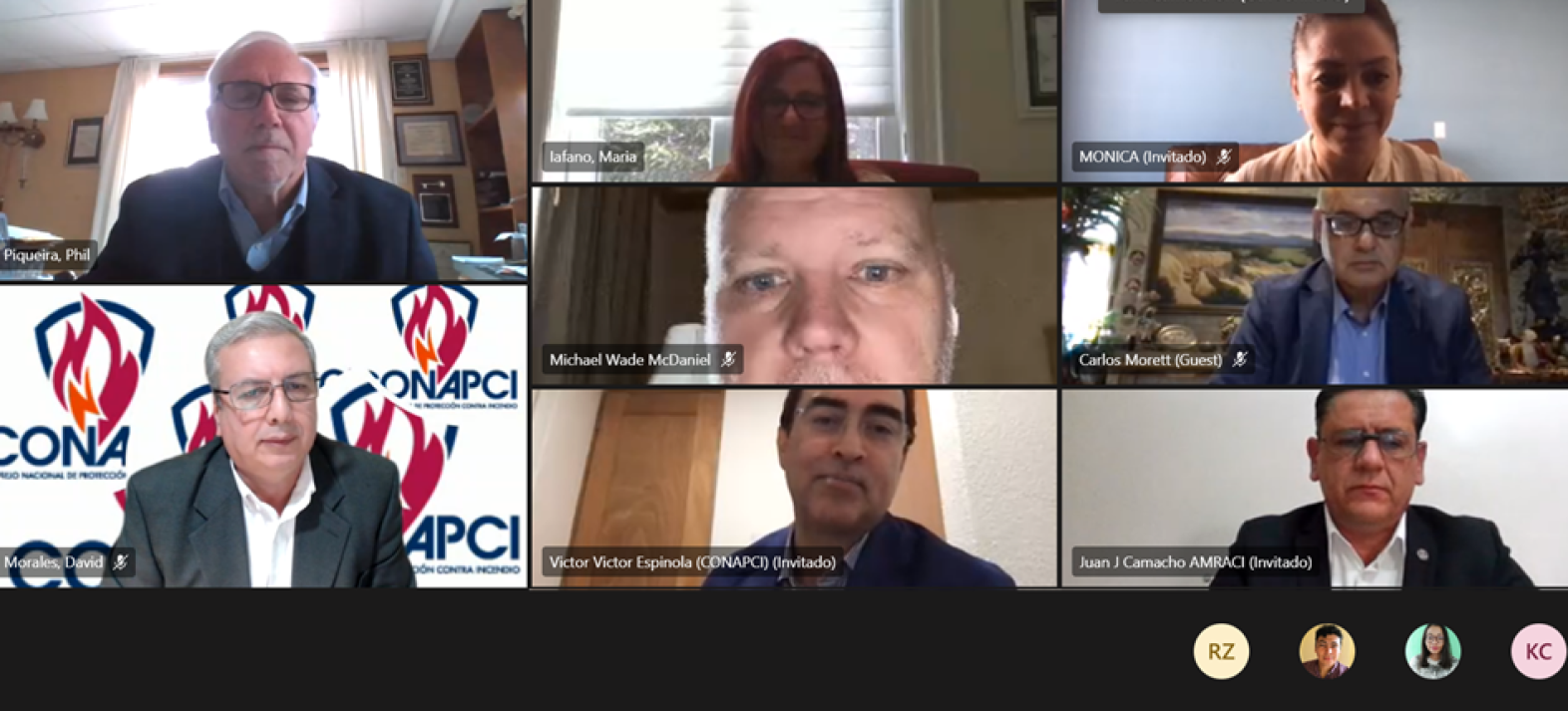 UL Standards & Engagement recently signed a collaboration agreement with the Mexican Association of Automatic Fire Sprinklers (AMRACI) and the National Council for Fire Protection (CONAPCI), with the goal of working together to develop technical standards related to fire safety in Mexico.
The agreement provides a framework for developing standards that improve the quality of life, well-being and public safety in Mexico and Latin America through the rational use of resources, innovation, productivity and trade for collaboration. Under the terms of the agreement, the organizations will share knowledge of each other's standards development activities, support harmonization efforts, and facilitate participation of stakeholders while working together to develop effective safety standards that prevent fires and improve safety conditions in the region.
During the virtual signing, representatives from CONAPCI and AMRACI made clear that the agreement was a much-needed resource for fire prevention, while also expressing confidence in the shared goals.
"In Mexico, we say that there are two Mexicos: we have the modern and innovative Mexico that uses cutting-edge technology, whose infrastructure is equal to that of any first-world country; but we also have an underdeveloped Mexico, which lacks infrastructure," said Juan Jose Camacho, president of AMRACI. "One challenge we face is bringing a lagging Mexico to a modern Mexico. We have common goals. With the information and experience of UL Standards & Engagement, the knowledge of AMRACI and CONAPCI in the needs in fire prevention and protection in Mexico, and the efforts of all, we can advance as a team in the part of the mission that unites us."
Victor Espinola, general director of CONAPCI, said, "Mexico has a historical debt in the fire prevention culture and in its regulation… Fires occur more frequently than earthquakes in our country. More than 95,000 fires have occurred in the last four years, and this has become a public health problem. Hence, this agreement will lay the normative foundations to improve security conditions in Mexico. We are sure that there will be a before and after in Mexican fire protection regulations with the signing of this collaboration agreement."
The participants also highlighted the importance of stakeholder engagement and the benefits UL Standards & Engagement is expected to bring to the initiative.
"As an organization that seeks to align the efforts of the players in the fire protection industry in Mexico, we welcome this agreement with UL Standards & Engagement. Without it, we would undoubtedly be in a watershed moment for Mexico, considering the experience that UL Standards & Engagement has in terms of standards—which will give a boost to the strengthening of the regulatory framework while providing tools to be more competitive within the framework of the new North American trade agreement. CONAPCI has experience through its associates of the market needs and technical expertise that will be complemented by UL," said David Morales, president of CONAPCI.
Phil Piqueira, vice president of global standards at UL Standards & Engagement, said, "We are very pleased to collaborate with these institutions, considering our mutual unwavering commitment to public safety. AMRACI and CONAPCI have been working for years to bring together the main stakeholders in Mexico and lead the country in fire protection and prevention. We are thrilled to join them in their efforts."