Developing National Standards for Mexico
February 27, 2023
Partnership With NORMEX Aims to Help Strengthen Mexico's Standardization System
---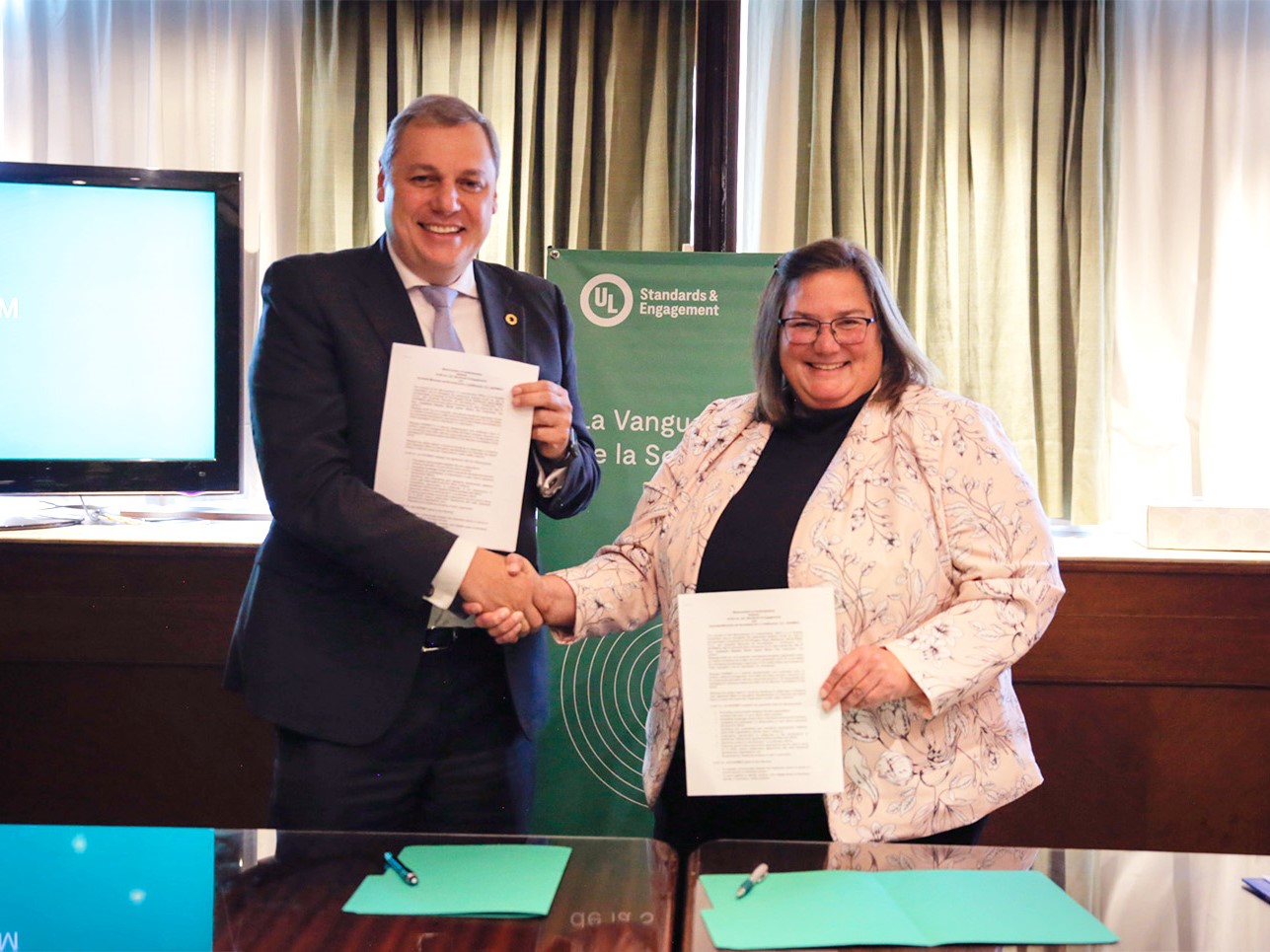 UL Standards & Engagement (ULSE) is pleased to announce the signing of a collaborative memorandum of understanding (MOU) with NORMEX, a Mexican standards development organization (SDO) providing third-party standardization and conformity assessment services such as certification, laboratory testing, inspection, and training. 
The agreement was signed in Mexico City on Feb. 20, 2023. It formalizes the working relationship between the two organizations and outlines how they will collaborate to support each other's public safety activities. Under the terms of the MOU, both organizations agreed to promote reciprocal communication; avoid duplication of work efforts where possible; support harmonization efforts where there is interest; advance public awareness of safety and sustainability; and increase knowledge of each other's standards development activities. The organizations also agreed to utilize the resources of UL Standards & Engagement to help strengthen Mexico's national standards system.
"Our agreement with NORMEX is part of our vision of partnering with the key actors in the infrastructure system in Mexico," said Sonya Bird, vice president of International Standards at UL Standards & Engagement. "Our goal is to strengthen the Mexican system with better and safer standards, so this MOU is an instrument to open new opportunities in areas in which both organizations can enhance safety and quality." 
"This friendly MOU we're signing is the beginning of many projects," said Jose Enoch Castellanos Ferez, president of NORMEX. "When we met, we knew we shared common interests regarding gender perspective on standardization, sustainability, and renewable energy standards. I am sure that with the exchange of technical information and training, we both will improve our standards with the best practices in the international system."
In February 2020, ULSE became the first foreign SDO authorized by Mexico's General Directorate of Standards (DGN) to develop standards for the country, as well as the only SDO able to develop national standards for all three countries in the United States-Mexico-Canada Agreement (USMCA). The authorization enables ULSE to collaborate with industry experts in Mexico on the development of standards for fire safety products, systems and installations, as well as life-saving devices such as life jackets and personal flotation devices.
---
Related
Sonya Bird recently discussed the importance of gender-responsive standards in two Latin American safety and security industry journals: Revista Más Seguridad and Revista Contra Incendio. 
---