Developing National Standards for Mexico
March 10, 2022
Exploring Standardization Opportunities for the Hydrocarbon Sector in Mexico with ASEA
---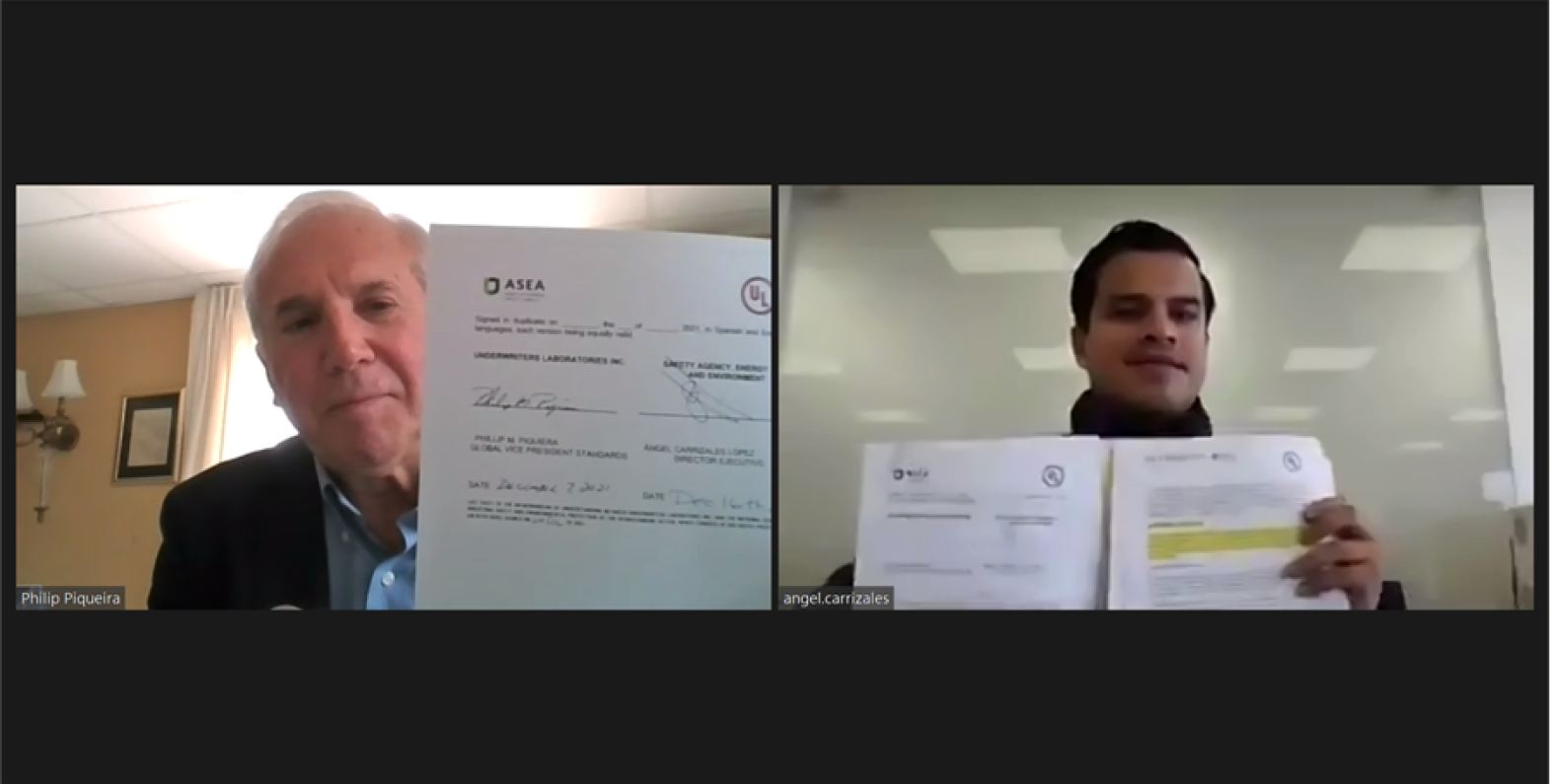 "The team at ASEA have positioned themselves to become a global leader in the hydrocarbon sector, and we're looking forward to actively collaborating with them on safety standards in Mexico." - Phil Piqueira, vice president of Global Standards at Underwriters Laboratories
Underwriters Laboratories recently signed a collaborative memorandum of understanding (MOU) with Agencia de Seguridad, Energía y Ambiente (ASEA), a branch of Mexico's Ministry of Environment and Natural Resources, to formalize a partnership on the development of safety standards in Mexico.
Agencia de Seguridad, Energía y Ambiente, which translates to the Security, Energy, and Environment Agency, regulates and supervises industrial safety, operational safety, and environmental protection in Mexico for activities related to energy production from hydrocarbons such as petroleum, coal, and natural gas.
Under the terms of the MOU, both organizations agree to promote reciprocal communication, avoid duplication of work efforts where possible, support harmonization efforts where there is interest, and increase knowledge of each other's standards development activities – allowing for the adoption, reference, translation, and use of UL standards as deemed appropriate by ASEA. The agreement is also intended to help promote collaboration by allowing both organizations to identify and undertake joint initiatives, and to explore opportunities through the development of workshops, activities, training sessions, and capacity-building efforts.
In February 2020, Underwriters Laboratories became the first foreign standards development organization (SDO) authorized to develop standards for Mexico and the only SDO able to develop national standards for all three countries in the United States-Mexico-Canada Agreement (USMCA). The authorization enables Underwriters Laboratories to collaborate with industry experts in Mexico on standards for fire safety products, systems, and installations, as well as life-saving devices such as life jackets and personal flotation devices.
"The team at ASEA have positioned themselves to become a global leader in the hydrocarbon sector, and we're looking forward to actively collaborating with them on safety standards in Mexico," said Phil Piqueira, vice president of Global Standards at Underwriters Laboratories. "With our combined expertise and dedication to safety science, we believe this collaboration is sure to help make Mexico safer and more sustainable through standardization."