Developing National Standards for Mexico
March 9, 2023
Establishing Formal Partnership with FECIME to Strengthen Public Safety in Mexico
---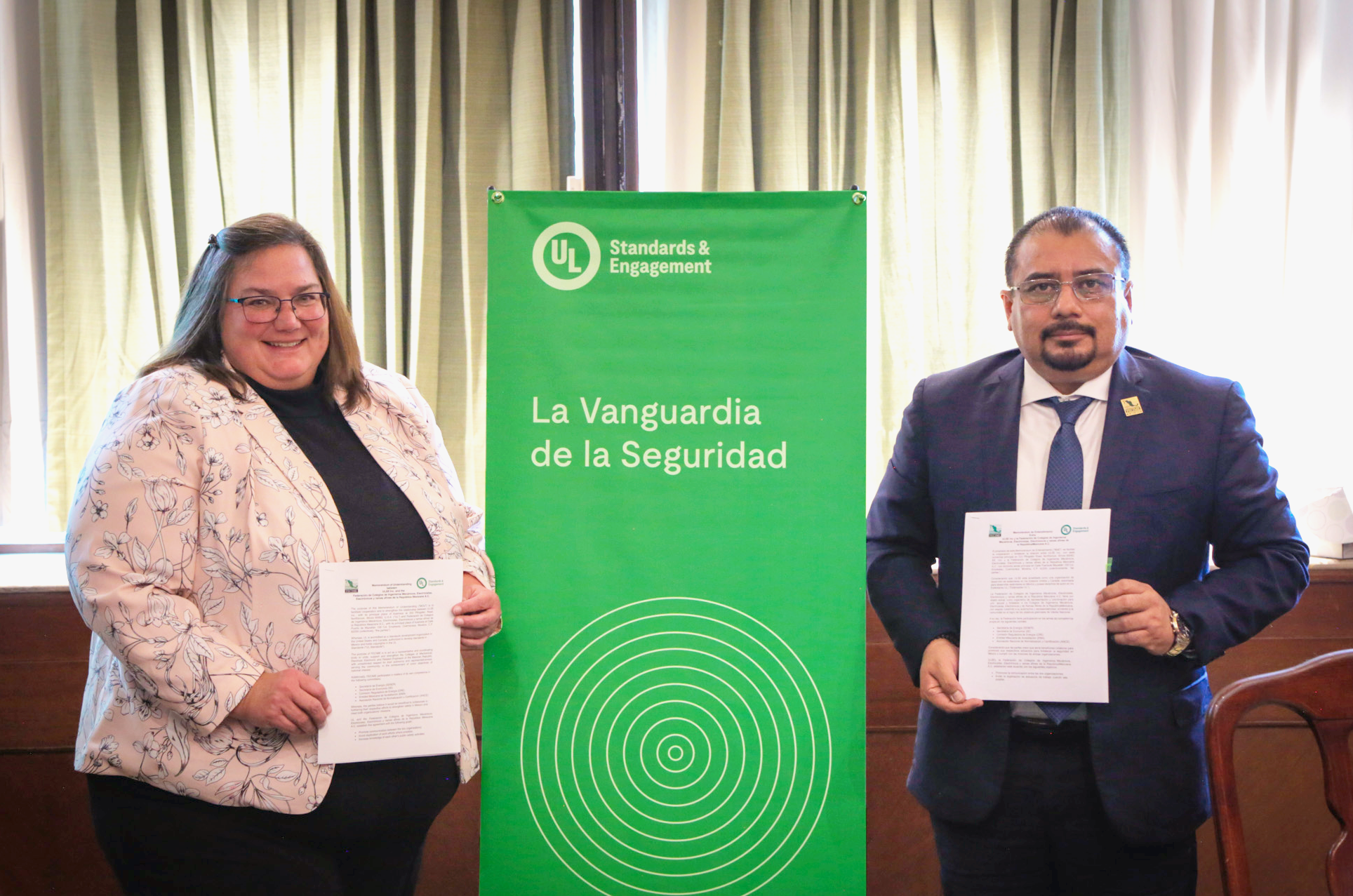 International standards development organization (SDO) UL Standards & Engagement (ULSE) and the Federation of Colleges of Mechanical, Electricians, Electronics Engineers and Related Branches of the Mexican Republic (FECIME) are pleased to announce the signing of a collaborative memorandum of understanding (MOU).  
As an association of more than 40 colleges and 4,000 affiliates, FECIME acts as a representative and coordination body to unite, support, and strengthen its members in the achievement of common objectives. Through the MOU partnership, ULSE and FECIME will work together to help improve facilities, equipment, and public safety through standardization.
The agreement formalizes the working relationship between the two organizations and outlines how they will collaborate to increase knowledge of each other's public safety activities. Under the terms of the MOU, both organizations agreed to promote reciprocal communication; avoid duplication of work efforts where possible; support harmonization efforts where there is interest; and advance public awareness of safety and sustainability. The organizations also agreed to utilize the resources of UL Standards & Engagement to help strengthen Mexico's national standards system.
"We thank you for the trust you place in UL Standards and Engagement, and we are committed to working together in our joint aim of elevating the state of safety in Mexico," said Sonya Bird, vice president of international standards, ULSE.
"We will put all our efforts in favor of standardization to improve facilities and equipment that provide safety and care for the lives of people and the environment in Mexico and the world," said Ernesto Moreno, president of FECIME.