Collaborating to Achieve International Standards Cooperation
August 26, 2022
A Conversation With Dr. Rahul Walawalkar, President of the India Energy Storage Alliance
---
We recently spoke with India Energy Storage Alliance (IESA) President Dr. Rahul Walawalkar on how our organizations are partnering to help develop safety standards for energy storage solutions and e-mobility in India. Read the full interview below:
Question: Could you briefly introduce the India Energy Storage Alliance (IESA), its mission and vision?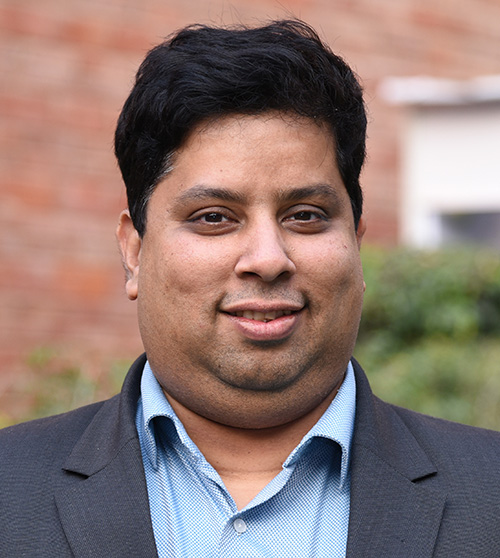 Dr. Rahul Walawalkar: India Energy Storage Alliance (IESA) was created in 2012 by Customized Energy Solutions (CES) to create awareness about advanced energy storage and e-mobility technologies in India. Back then, the policy and regulatory environment was completely unaware about the pace at which energy storage technologies were evolving. We realized it was not possible for a single organization to address this gap. Our experience of being part of Energy Storage Association in the U.S. and working with other alliances globally made us think about creating IESA. IESA started with five members in 2012, and over the last 10 years, it has grown into a strong alliance with over 160 members and more than 30 partners, which has contributed to the development of policies related to energy storage e-mobility and green hydrogen in India. In 2015, we upgraded our mission to make India a global hub for R&D, manufacturing, and adoption of advanced energy storage and e-mobility technologies. In the last five years, we have been working towards building a robust ecosystem for complete supply chain around gigafactories in India.
Q: Why did IESA decide to become a memorandum of understanding (MOU) partner with UL Standards & Engagement?
Dr. Rahul Walawalkar: Safety is going to be the most crucial challenge what we, as a fast-growing industry, will face. In India, many customers focus on the price point to see if the technology is economical and cost effective rather than looking at it from a safety aspect. We need to work on creating awareness around the safety of energy storage technologies and lifecycle costs. Since I had worked with the UL Solutions team as a board member of the U.S. Energy Storage Association and was aware of the organization's capability in the area, we approached UL Standards & Engagement for a partnership, and it was a win-win for both. In 2016, we executed the MOU for jointly working on creating awareness and working on developing safety standards for stationary, energy, and e-mobility in India. 
Q: What is the positive impact of IESA's association with UL Standards & Engagement when it comes to adoption and adaption of safety standards in India? 
Dr. Rahul Walawalkar: UL Standards & Engagement has been an essential part of every initiative that IESA has taken related to safety, testing, and standards in India. One of the biggest success stories of this partnership is the creation of the Bureau of Indian Standards (BIS) ETD 52 committee, which focuses on creating safety standards for stationary energy storage in India. The ETD 52 committee was created because of stakeholder consultation, which happened due to this association. The committee was formed in 2017-2018, and for the first time in the history of BIS, within the first few meetings of forming of the committee, a draft standard was presented. UL Standards & Engagement has been a strong partner in creating awareness and driving standards forward. We both joined hands to conduct a series of workshops and trainings for creating awareness on safety at various events such as the World Energy Storage Day Virtual Conference and India Energy Storage Week. In 2021, when we witnessed a few electric vehicle fire incidents in India, we collaborated to conduct webinars to draw attention to the causes of these fires and, as a subsequent activity to that, we launched a series of six master classes to bring attention to various standards from transportation to stationary to e-mobility and recycling. We are jointly undertaking efforts to bring the discussion and dialogue to the next level. 
Q: Which UL Standards & Engagement resources do you find beneficial? 
Dr. Rahul Walawalkar: The knowledge sharing from the UL enterprise team, which includes UL Research Institutes (including the Electrochemical Safety Research Institute), UL Standards & Engagement, and UL Solutions, has been the most beneficial resource to date. Also, the complete information base available for safety standards through UL Standards & Engagement, which have evolved around the globe, has been quite valuable.  
Q: Can you highlight any achievements that have emerged from this association?
Dr. Rahul Walawalkar: The biggest achievement is the creation of ETD 52 committee for creation of the safety standard for stationary energy storage technologies. The committee evolved because of stakeholder consultation, which we both did in association during 2016-2017 after signing the MOU. A draft standard was presented within the first couple of meetings of creation of the committee, which is a first in the history of BIS. We have been able to fast track and create awareness on the importance of safety and need for right standards through this association. 
Q: How important is diversity and inclusion in energy storage? What is your take on the role of women in energy storage?
Dr. Rahul Walawalkar: The energy storage community is a diverse community due to the interdisciplinary nature of the sector where various disciplines of engineering, material science, and policy and business have to work together. At the same time, traditionally the sector has lacked gender diversity. As the energy storage community is growing rapidly, we cannot ignore half of the potential workforce. A challenge we have is that energy storage is considered to come under the field of engineering. In India, the participation of women in traditional engineering courses, such as mechanical and electrical engineering, is relatively low and that ends up cascading into the industry. Efforts need to be made to ensure we are increasing the participation of women and overall diversity of the workforce. Currently, skill gap is the biggest challenge for the industry, which we are addressing through the IESA Academy. In addition, about two years ago, IESA launched an initiative called IESA Women in Energy and is conducting a series of programs and surveys to get feedback from members on the initiatives and best practices being followed to spread awareness among other members.  
Q: UL Standards & Engagement recently launched a new brand and identity, expanding its scope to include both standards and engagement. Have you seen or heard about this, and do you have any initial reactions?
Dr. Rahul Walawalkar: I am aware of the change in the branding and identity. It's a fresh look. The organization has been around for over a century and has been strongly associated with safety. The organization has a different perspective in terms of standards development, training activities, testing, and commercial activities. Although internally there is a separation, for the external world, it appeared that the three organizations in the UL enterprise was a single entity. Having this separation for is an important step for the organization, as being such a strong brand, it needs to reach out more to people so that everyone understands these differences.