Mitigating the Potential Disaster of Battery Fires During Flight
June 19, 2019
Establishing the Framework for a New Safety Standard
---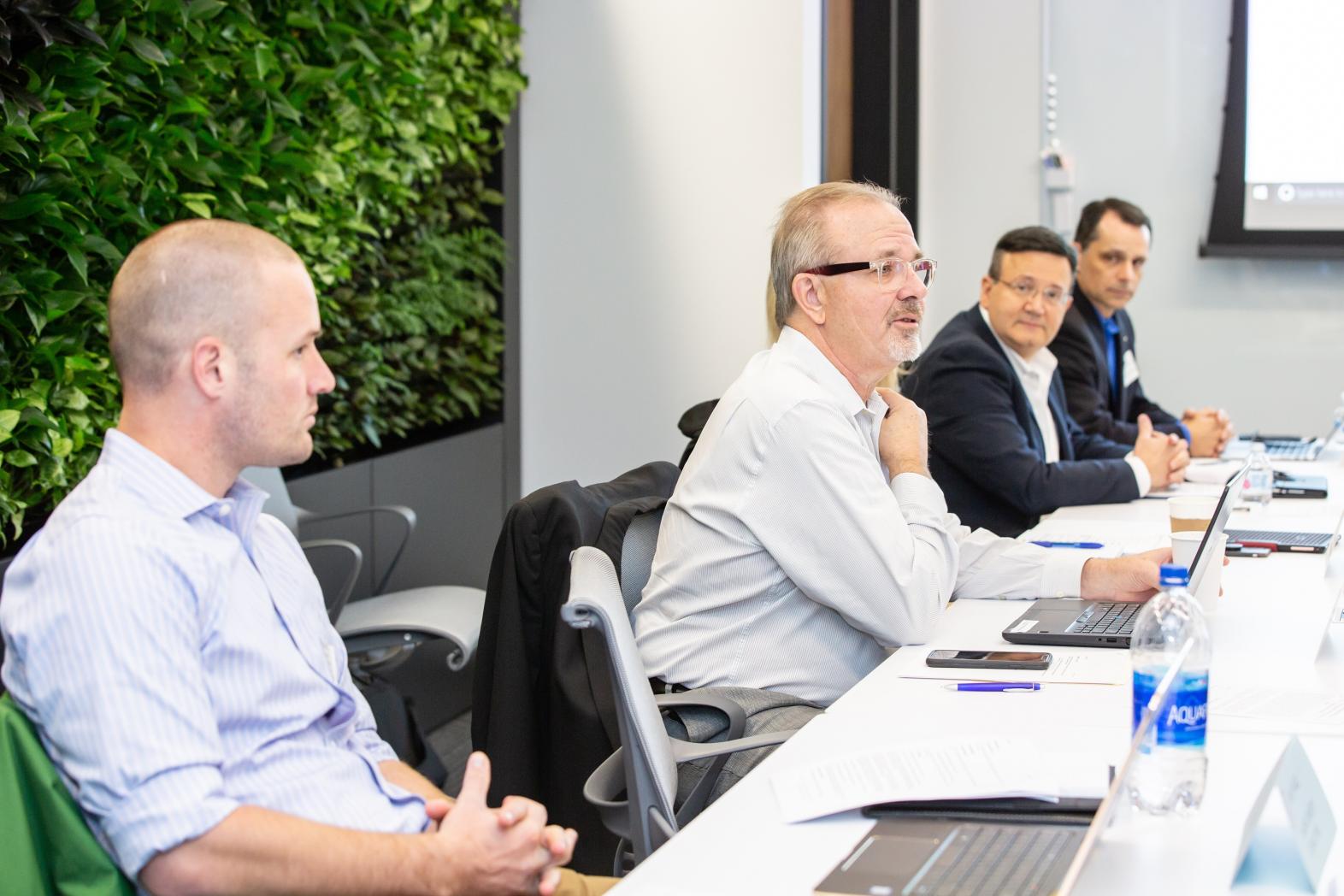 When the members of Standards Technical Panel (STP) 5800 convened for the group's first live, in-person session on October 27-28, 2018 at UL's headquarters in Northbrook, Illinois, no time was lost in charting the course for publishing a standard for battery fire containment products for use in aviation. Panel members used the two-day session to modify a draft standard and establish the  scope, test methods and the criteria for smoke/fire and the standard's acceptance criteria.
With respect to scope, panel members made a number of key decisions:
The standard's initial focus will be limited to air travel applications because the STP has representation by the aviation industry and not other transportation modes. Future consideration will be given to expanding the scope and membership to other modes.
UL 5800 should be limited to applications in "inhabited compartments," referring to the cockpit and cabin areas. Cargo area(s) on aircraft and containment products intended for use with cargo shipments are not included. The need for personal protective equipment (PPE) may be handled separately- either through a future revision to the Standard or a reference to an outside standard, publication or rule.
Attendees determined that the test method should have standardized testing covering all types of portable electronic devices and that testing should not be modified depending on what could be used in the containment product. Furthermore, the test evaluation will be to "seal" the containment product with the test fuel load/source inside and then to start the thermal runaway event to assure the full runaway event occurs inside the product.
In an effort to drive consistency, UL prefers to define the fuel load/source characteristics representative of the worst case scenario of a PED battery fire. UL 5800 requires a repeatable and reproducible methodology to represent the energy needed. As such, criteria for fire, smoke and explosion were established.
Two levels of acceptance criteria were agreed upon:
Level 1: negligible-to-no smoke release. UL will research quantification of what is considered negligible.
Level 2: allows for smoke to escape, with UL to research smoke measurements based on past standards developed and test data from the Federal Aviation Administration (FAA) Technical Center. 
Discussions with the STP will continue to further develop the test procedures and requirements for UL 5800. Additional changes may be made to the testing requirements based upon further discussions with the STP.