Developing National Standards for Mexico
February 22, 2021
UL Standards & Engagement and ANCE Establish Formal Partnership to Develop Safety Standards in Mexico
---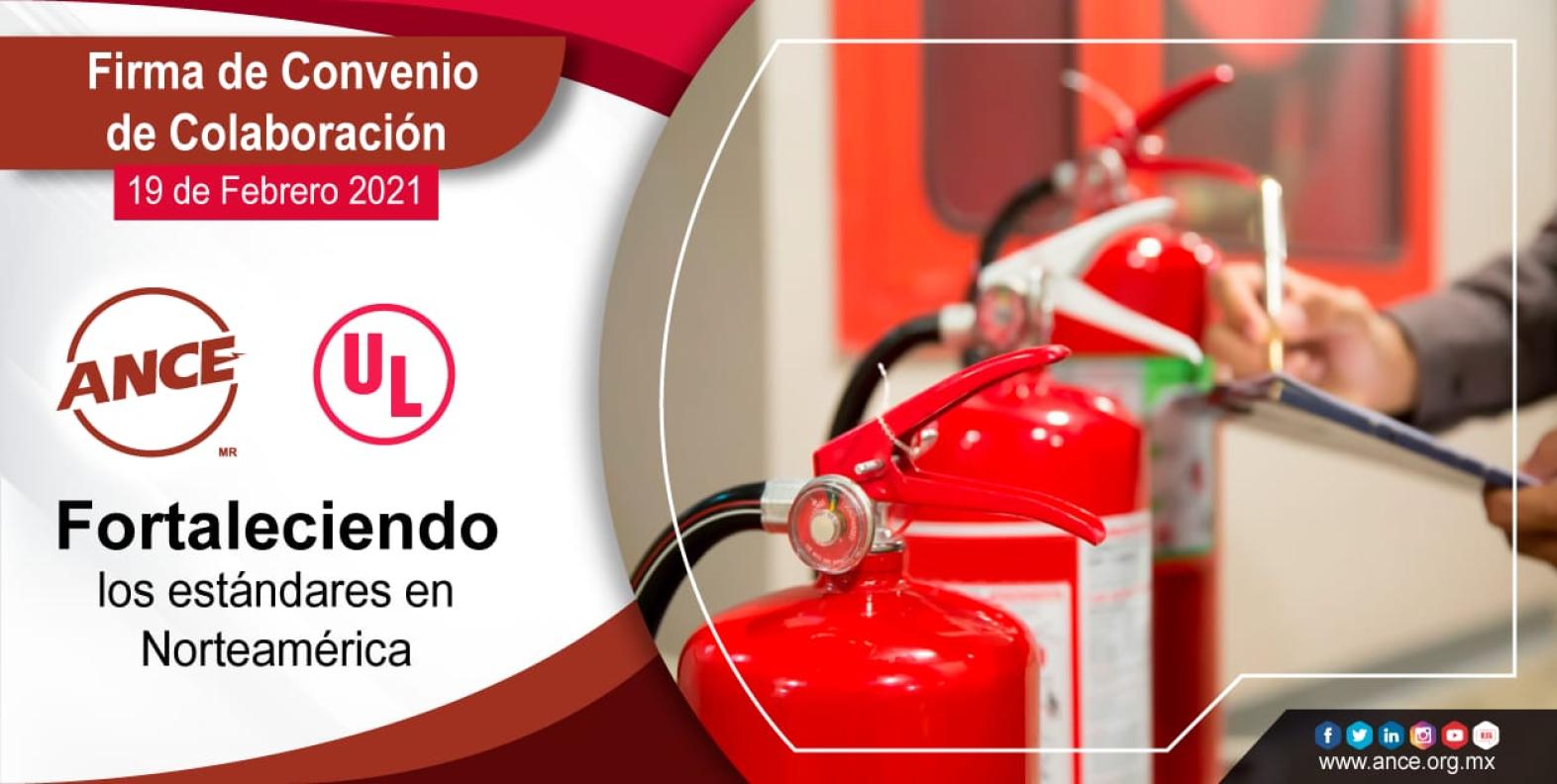 UL Standards & Engagement, a U.S.-based global standards development organization (SDO), and Asociación de Normalización y Certificación, A.C. (ANCE), a Mexico-based SDO, are pleased to announce the signing of a memorandum of understanding (MOU) between both organizations.
The agreement was signed virtually by the parties on February 19, 2021. The document formalizes the working relationship between the two organizations and outlines how they will collaborate to advance their respective efforts to develop standards that serve the needs of Mexico and meet their public safety missions.
"We are very happy to have this partnership with such a distinguished organization as ANCE. In line with the UL mission of working for a safer world, we look forward to working with ANCE to advance safety through standardization in Mexico and throughout the LATAM region." said Phil Piqueira, vice president, global standards, UL Standards & Engagement.
"As it is known to all, the development of standards constitutes one of the most important means to achieve innovation-driven, safe markets," said ANCE President Juan Rosales. "Not only is this desirable, it is further necessary in a world with a never-ending exchange of goods. In this scenario, it is no surprise standards developing organizations—and the teamwork among them—have a key role in the attainment of free movement of reliable products across borders. For several years, our organizations have been pursuing similar interests, especially those related with the enhancement of the culture of quality and safety for the consumers in our region."
About Asociación de Normalización y Certificación, A.C. (ANCE)
Asociación de Normalización y Certificación, A.C. (ANCE) is a non-profit organization founded in in 1992. Since then, it has positioned itself as a leader in the development of standards and regulations for the benefit of competitiveness in the market. Visit ance.org.mx  for more information.