Developing National Standards for Mexico
January 14, 2022
UL Standards & Engagement Presents at Latin America's Largest Industrial Safety Exhibition
---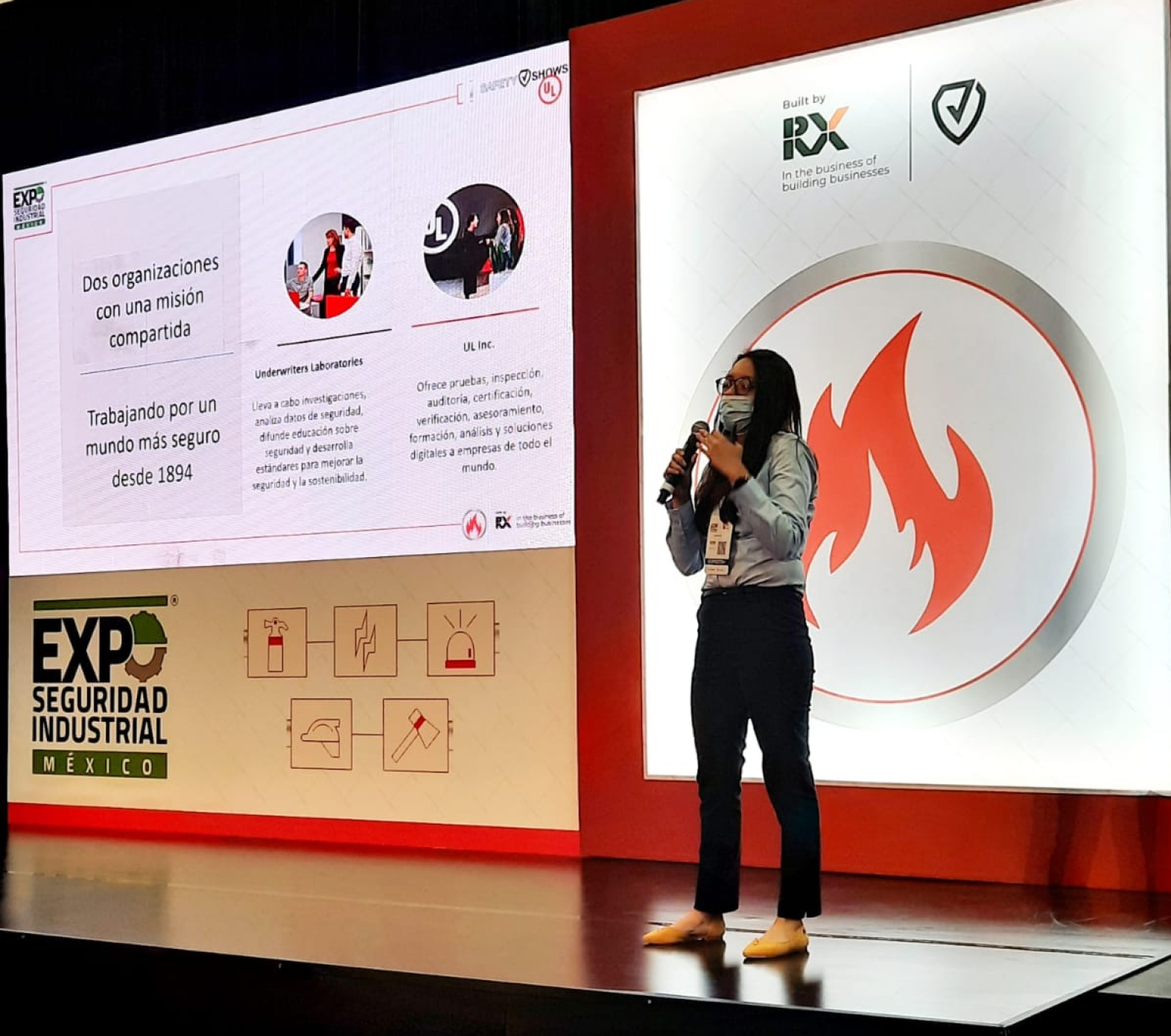 UL Standards & Engagement recently presented at Expo Seguridad Industrial 2021, Latin America's largest exhibition of products and solutions for industrial safety, occupational health, hygiene, and fire equipment. International Standards Manager Maria Iafano, Senior Standards Specialist Jonathan Lopez, and Standards Specialist Diana Rico presented at the three-day event in Mexico City. 
Their presentations aimed to raise awareness about the importance of standards in fire protection, while also highlighting the work of UL Standards & Engagement in the development of Mexican national standards (NMX) for fire safety and life-saving devices. In 2020, UL Standards & Engagement became the first foreign standards development organization (SDO) authorized to develop standards in Mexico, and the only SDO able to do so in all three countries in the United States–Mexico–Canada Agreement (USMCA).
At the expo, the presenters discussed standardization in the framework of the USMCA and highlighted best practices and lessons learned through UL Standards & Engagement's experience developing standards in each country. They also highlighted examples of how standards help to support security, innovation, and technological development, and presented data and statistics on fire incidents throughout Mexico, which UL Standards & Engagement is evaluating in its development of NMX.
UL Standards & Engagement's first NMX is currently open for public consultation until Jan. 26 and is expected to be published in February. 
"We are very grateful for the opportunity to connect with industrial safety stakeholders through this event," said Phil Piqueira, vice president of global standards at UL Standards & Engagement. "We look forward to attending this event again in the summer of 2022 to share an update on our progress in developing national standards for Mexico."