Developing National Standards for Mexico
March 23, 2021
Formal Partnership with ONNCCE Lays Foundation for Strong Construction Standards in Mexico
---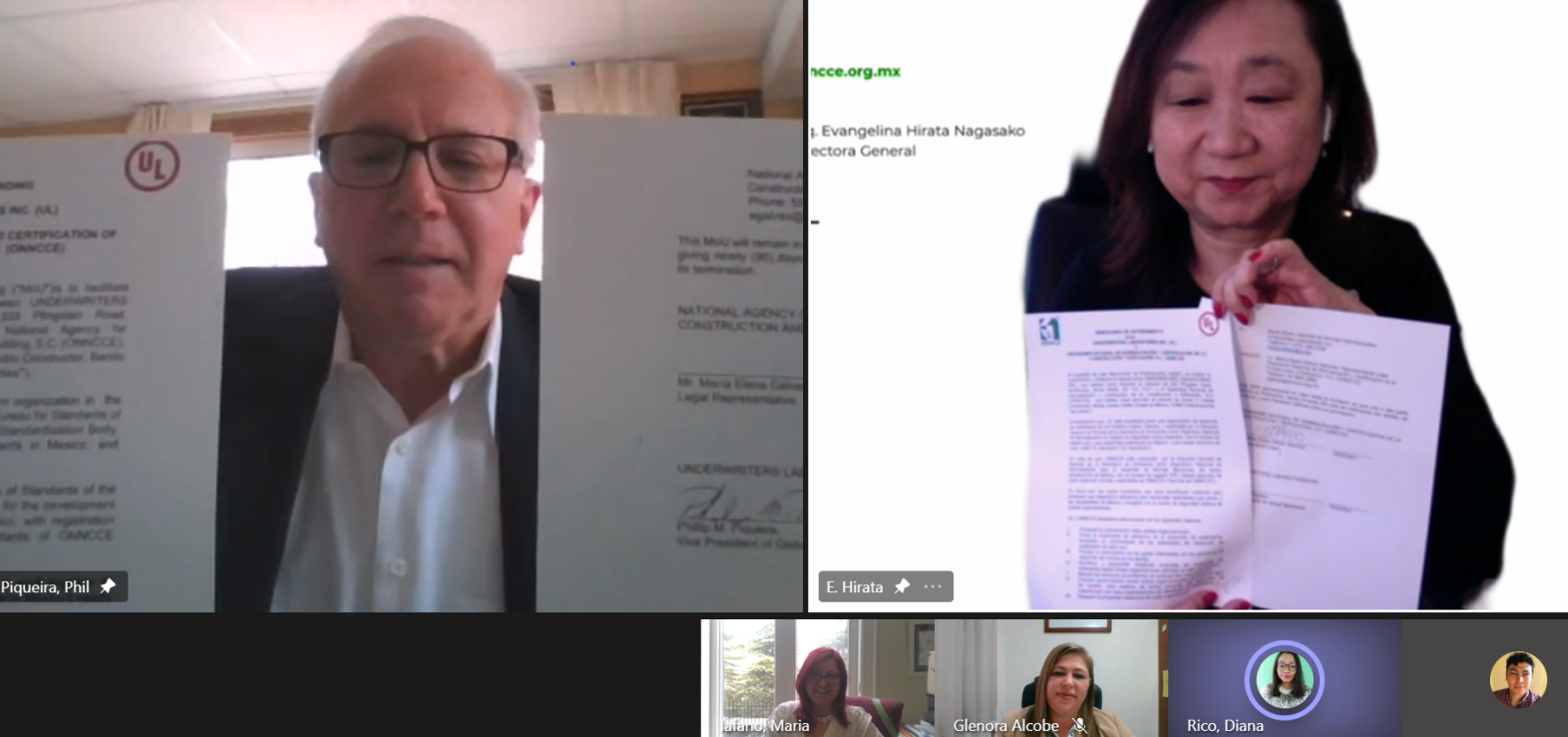 UL Standards & Engagement, a U.S.-based global standards development organization (SDO), has signed a memorandum of understanding (MOU) with the Organismo Nacional de Normalización y Certificación de la Construcción y Edificación (ONNCCE), a Mexican SDO, formalizing an agreement to collaborate on standards that benefit the safety and sustainability needs of the construction industry in Mexico.
The document outlines how both organizations will collaborate to advance the goals of the partnership, with specific action steps to promote communication, foster ongoing collaboration, avoid duplication of standards work and increase knowledge of each other's standards development activities. Additionally, the organizations agree to support harmonization efforts and facilitate participation of each other's standards development activities while working together to strengthen the development of effective safety standards.
As a national standardization body, ONNCCE is dedicated to the development of standards that contribute to the improvement of products, processes and systems in the construction industry, including asphalt, concrete and aggregates, structural design, building classification, waterproofing and fire resistance.
UL Standards & Engagement's standardization efforts in the industry include its participation in the development of the International Fire Safety Standard Common Principles (IFSS-CP), a global fire safety document that provides a clear, performance-based framework of common principles applying to all stages of a building's life cycle, from design and construction, to use, renovation and eventual demolition. The IFSS-CP was published as a standard by the United Nations Economic Commission for Europe (UNECE) in October, 2020.
"With our shared commitment to safety and sustainability in relation to infrastructure and construction, it's clear that our organizations complement one another," said Phil Piqueira, vice president, global standards for UL Standards & Engagement. "We are excited about what this partnership will allow us to do as we combine our areas of expertise to serve and meet the needs of our Mexican stakeholders." 
"This synergy in terms of standardization, benefits and strengthens the quality infrastructure system in Mexico with the common objective of having safer and quality products in favor of the construction industry," said Evangelina Hirata, general director of ONNCCE.
The agreement was signed virtually by both parties on March 18, 2021.