Developing National Standards for Mexico
July 15, 2021
UL Standards & Engagement and Partners Convene Fire Prevention Month Event for Mexico
---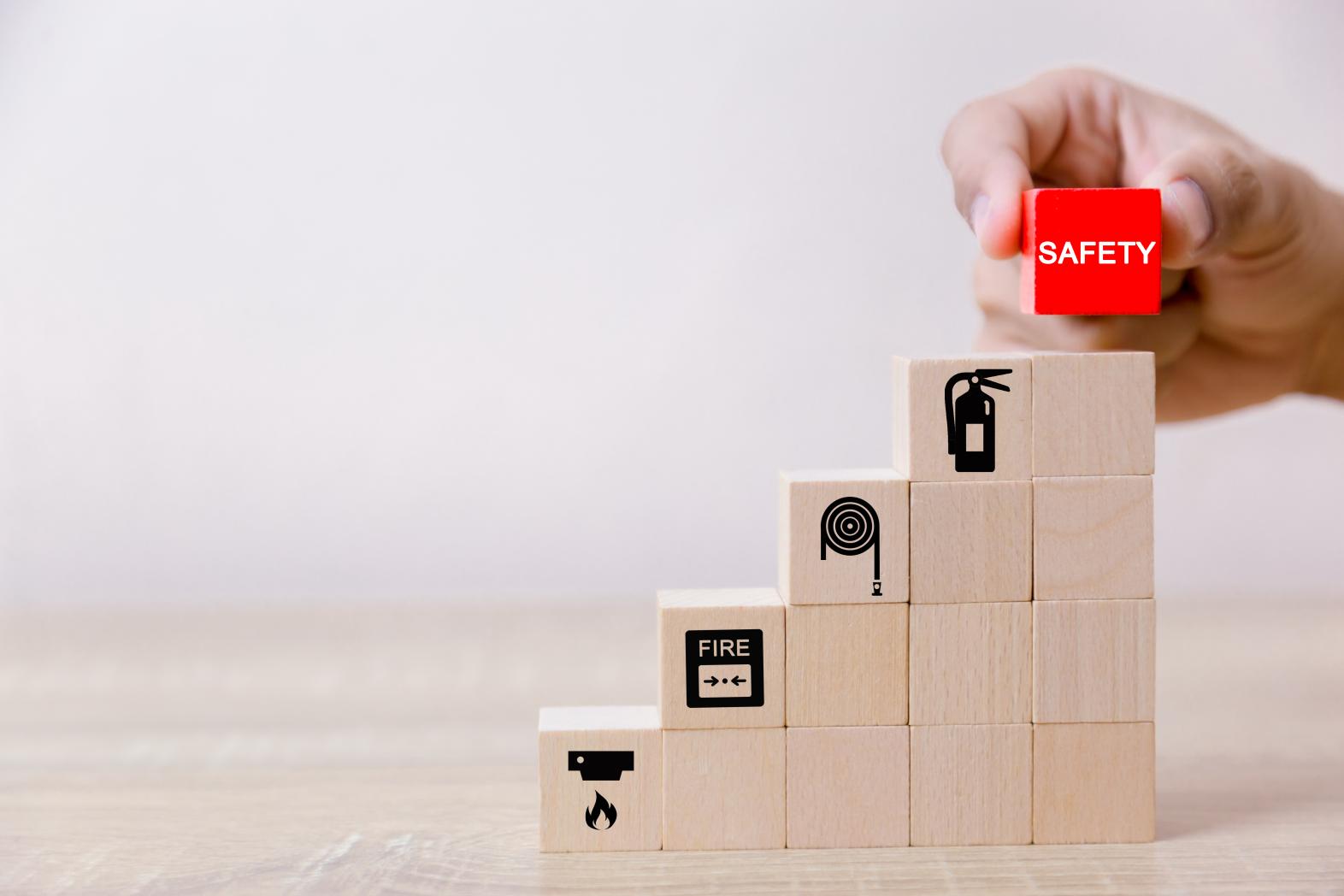 Webinar held to share fire safety statistics and set goals for reducing deaths and injuries
UL Standards & Engagement, in collaboration with the National Fire Protection Council (CONAPCI) and the Mexican Association of Automatic Fire Sprinklers (AMRACI) held a webinar on June 30 to conclude Mexico's fire prevention month. During the event, safety experts released previously unpublished fire safety statistics for Mexico and preventive actions for home fires.
According to a presentation by David Wroth, director of data science for UL Standards & Engagement, the rate of fire-related deaths in Mexico declined between 2009 and 2014. However, injuries caused by fires increased by 7.6% during this time. Between 2015 and 2019, deaths caused by fire, heat and hot substances increased by 22%, which adds up to 206 deaths each year. In addition, Wroth reported that certain population groups are more likely to experience fire-related accidents and deaths. For example, in 2019, men were 1.3 times more likely to suffer an injury and 1.8 times more likely to die in a fire compared to women. 
Wroth also presented data showing that the Mexican states with the highest rates of fire injury per 100,000 inhabitants are Baja California (134.59), Chihuahua (132.30) and Mexico City (130.82). In contrast, the entities with the lowest injury rates are Chiapas (79.56), the State of Mexico (83.68) and Hidalgo (85.53). Regarding mortality rates per 100,000 inhabitants, the most affected states are Chihuahua (1.61), Baja California (1.54) and Sonora (1.17). Meanwhile, the states with the lowest mortality rates are Chiapas (0.58), Quintana Roo (0.59) and the State of Mexico (0.74). 
More data indicate that there are only three states that have managed to reduce fire injuries and they are Mexico City, Veracruz and Guerrero. In contrast, there are five states that have seen cases rise by as much as 30% and they are Baja California Sur, Nuevo Leon, Colima, Michoacan and Aguascalientes. The results show that the fire prevention landscape is full of important challenges and areas of opportunity.
"We will continue to collaborate with all stakeholders in Mexico to improve data collection and analyze what strategies some states in Mexico can contribute to others," said David Wroth, Director of Data Science for UL Standards & Engagement. 
Wroth further explained that Mexico ranks first in North America regarding fire injuries with 100 cases per 100,000 inhabitants, while the United States narrowly exceeds 80 cases and Canada remains just above 70 cases. However, in the number of deaths from fire, heat and hot substances, the United States ranks first. In the Latin American region, Mexico ranks second in both injuries and deaths from fires. Ecuador is in first place and Peru in third place. 
These data show the importance of disseminating the following two actions which can strengthen the fire safety ecosystem:
Closing doors at night
Implementing new smoke alarm technology
Closing doors at night
Through its Close Before You Doze campaign, UL's Fire Safety Research Institute (FSRI) reminds people to close all doors in their homes before bedtime as this can help create a barrier against deadly levels of carbon monoxide, smoke and flames, and potentially save someone's life. 
In collaboration with the Fairfax County Fire and Rescue Department in Virginia, UL's FSRI released a powerful video featuring firefighters' helmet camera footage as they extinguished a house fire and conducted a search inside the home. A girl was found alive and well in a room that was protected from the fire and kept survivable by a closed door while the rest of the home was engulfed in smoke.
New smoke alarm technology 
Forty years ago, people had 17 minutes to escape their home in the event of a fire. Today, fire is faster due to synthetic fabrics in furniture, lighter construction materials, and open floor plans, leaving people with three minutes or less to escape.  Every one of these minutes counts and smoke alarms can give people the earliest warning possible that there's a fire, so they can get out quickly and safely. 
UL 217, Standard for Smoke Alarms, is the national standard for smoke alarms in the United States and is proposed for development as a standard for Mexico by the Mexican Committee of UL Standards & Engagement for the fire safety sector. This standard was recently updated to require new technology that enable alarms to better differentiate the smoke from cooking and that of an actual, potentially life-threatening fire. Data from the United States indicates some Americans disable their smoke alarm to stop nuisance alarms, and that approximately 60% of home fire deaths occurred in homes without working smoke alarms.