Collaborating to Achieve International Standards Cooperation
August 10, 2020
UL Standards & Engagement Presents to ASEAN Consultative Committee on Standards and Quality (ACCSQ)
---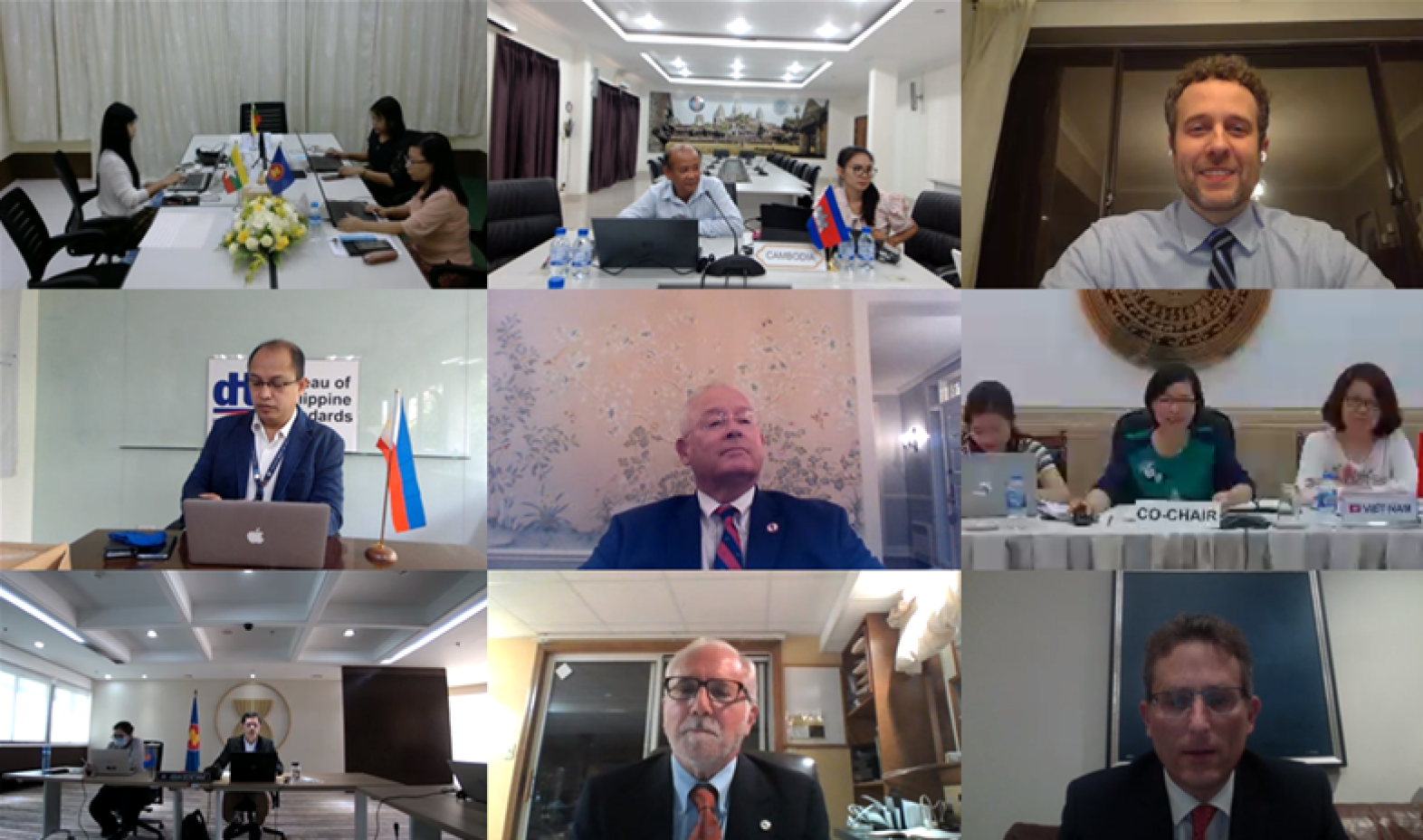 UL Standards & Engagement was invited by the U.S. Department of Commerce to participate in the 23rd ACCSQ-U.S. meeting. At this virtual event on July 20, 2020, President and CEO Terrence Brady provided the opening address, during which he introduced UL Standards & Engagement and extended the organization's support to the ASEAN Consultative Committee on Standards and Quality (ACCSQ). Vice President, Global Standards Phil Piqueira and Standards Regional Manager Kolin Low provided additional background information about UL Standards & Engagement, focusing on its commitment to international trade and adherence to the World Trade Organization's Technical Barriers to Trade (WTO-TBT) agreement. The presentation concluded with a discussion of proposed projects to support the ACCSQ-US collaboration.
This is the first time UL Standards & Engagement attended the ACCSQ meeting. ACCSQ representatives thanked UL for the information shared, particularly the Digital View functionality, which provides free access to read UL standards and other documents on ShopULstandards.com.
ACCSQ is an inter-governmental committee established in 1992 to support ASEAN's goals for a regional single market and economic integration by eliminating trade barriers related to standards and conformance among ASEAN member states. ACCSQ holds these meetings on a regular basis with its key trade partners to discuss collaboration and support for achieving ACCSQ's goals.