Collaborating to Achieve International Standards Cooperation
February 11, 2021
UL Standards & Engagement Holds Joint Webinar with the Technical Standards Institute of Costa Rica
---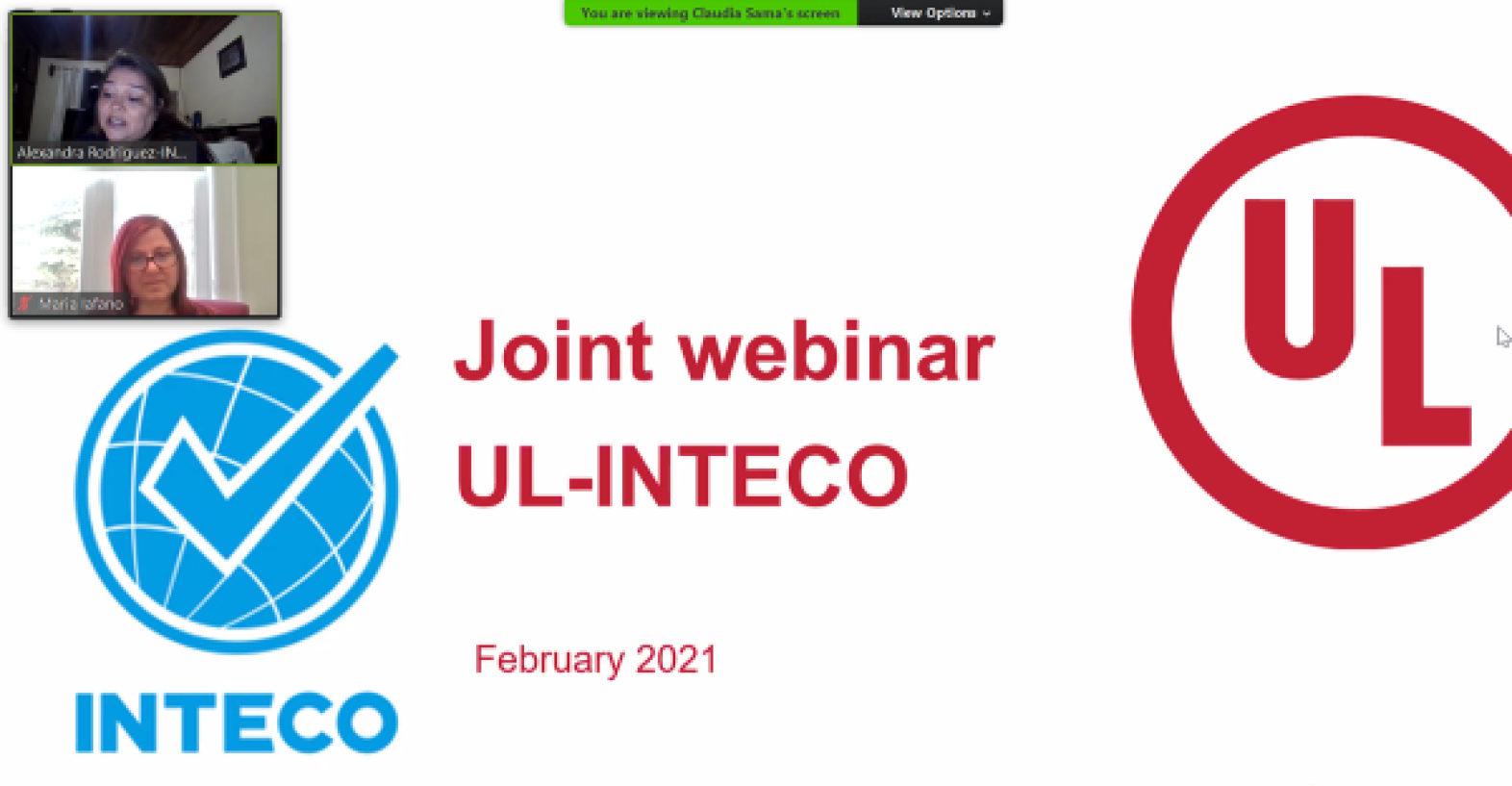 NORTHBROOK, Ill. February 11, 2021 – UL Standards & Engagement and the Technical Standards Institute of Costa Rica (INTECO) recently held a joint webinar in support of the Electrotechnical Committee of Costa Rica as it evaluates the need for standards that focus on photovoltaic and distribution systems. 
Participants were not limited to INTECO members. Approximately 35 attendees from Costa Rica attended, including distributors and manufacturers, as well as individuals from the energy commission and other sectors.
UL Standards & Engagement arranged for Timothy Zgonena, UL Solutions primary designated engineer and Danny Meléndez, UL Solutions business development engineer to provide an overview of ANSI / UL 62109-1, Standard for Safety of Power Converters for Use in Photovoltaic Power Systems and UL 1741, Inverters, Converters, Controllers and Interconnection System Equipment for Use With Distributed Energy Resources.
Zgonena and Meléndez also explained the differences between the UL Standard and IEEE 1547, Standard for Interconnection and Interoperability of Distributed Energy Resources with Associated Electric Power Systems Interfaces, which electricity companies in Costa Rica currently conform to when connecting distributed generation systems to the electric grid. It was noted that companies in the region had questioned whether the standards met the same requirements, but the speakers addressed how each are applied in different countries.
The webinar follows a 2018 Memorandum of Understanding (MOU) signed by UL Standards & Engagement and INTECO to promote communication and collaboration while strengthening the development of effective safety standards. Since the signing, both institutions have sought joint collaboration on standardization issues that contribute to the needs of the country and the public safety mission of UL Standards & Engagement.
About INTECO
The Technical Standards Institute of Costa Rica (INTECO) is a private, non-profit association, created in 1987. It is recognized as the National Standardization Body of Costa Rica, with the declaration of public utility for the interests of the State. INTECO represents Costa Rica before the international and regional standards organizations ISO, IEC, COPANT. It is a technical, independent, representative and suitable institution that develops the technical standards required by the country. INTECO understands quality as a fundamental mechanism to ensure transparency, efficiency and improve competitiveness in any process. From 2018 to 2020, INTECO occupied one of the 20 positions on the ISO Board of Directors, which represents a benefit for Costa Rica, since the stronger its national standardization body, the greater the opportunities and tools that different stakeholders (consumer, state, companies, society) can take advantage of.