Collaborating to Achieve International Standards Cooperation
January 28, 2021
UL Standards & Engagement Hosts Standards Development Webinar with Bureau of Philippine Standards
---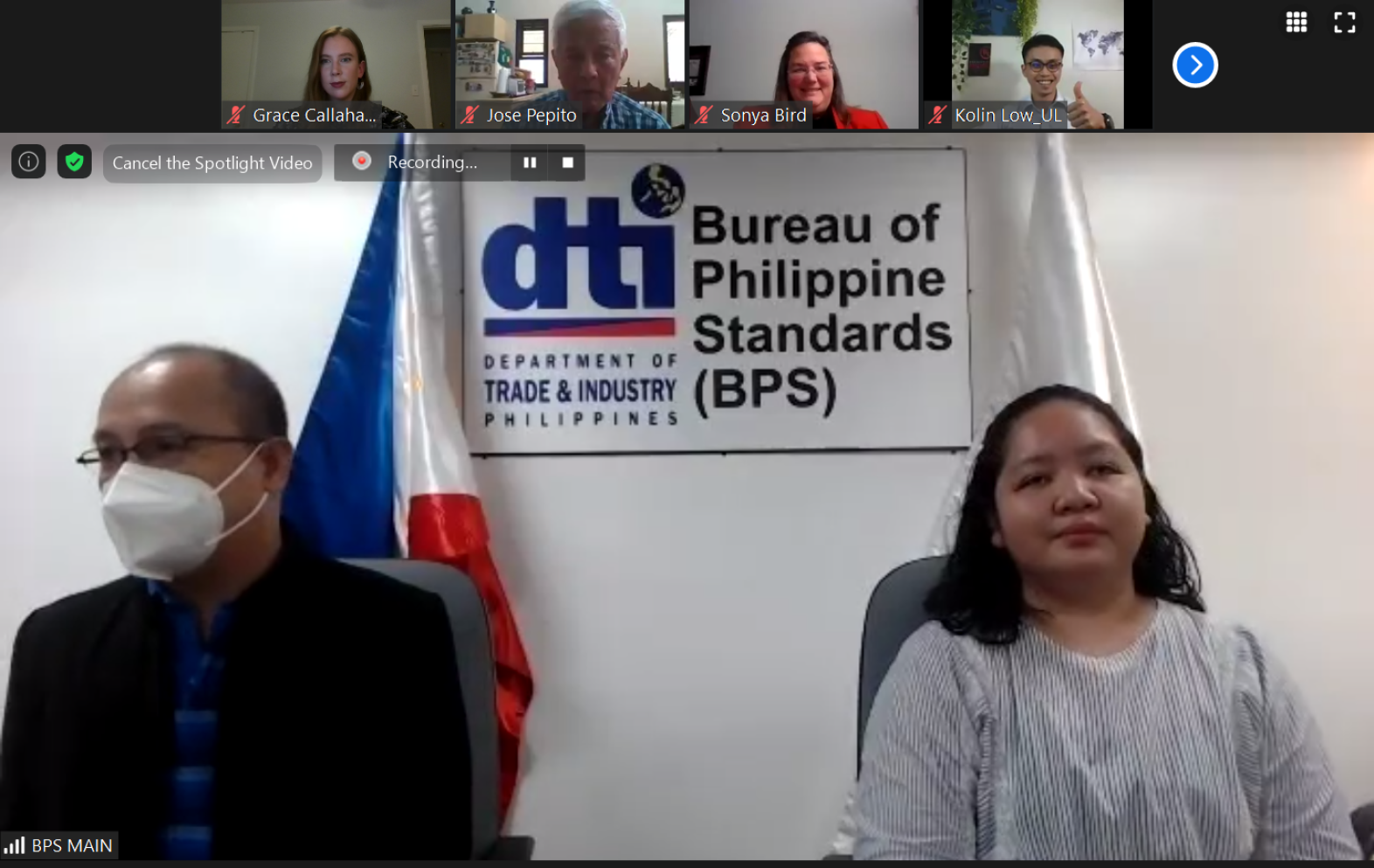 On January 27, 2021, UL Standards & Engagement and the Bureau of Philippine Standards (DTI-BPS) hosted a joint virtual webinar on the process of standards development. The webinar follows a 2020 collaboration and licensing agreement, through which both organizations agreed to share information and work together to enhance the effectiveness and relevance of the national standardization system of the Philippines.
The webinar, entitled, "BPS-UL Collaboration: Due Process for UL Standards Development," provided an in-depth explanation of the standards development process at UL Standards & Engagement, outlining the six key principles—transparency, openness, impartiality and consensus, effectiveness and relevance, coherence, and development division—which guide the UL Standards & Engagement process in alignment with the World Trade Organization's Technical Barriers to Trade (TBT) agreement.
Kolin Low, regional standards manager at UL Standards & Engagement, outlined how features such as Digital View, Collaboration Programs, Regional Managers, in-house capabilities and the Collaborative Standards Development System (CSDS) help ensure adherence to the principles.
DTI-BPS, a division within the Philippines Department of Trade and Industry, is the country's national standards body and is responsible for the development and promotion of Philippines National Standards (PNS). The partnership with UL Standards & Engagement is organized to bolster safety, security and sustainability in the region, focusing on sectors including electrical appliances, electric vehicles, advanced manufacturing, fire safety and batteries.
Speaking on the agreement signing in 2020, Neil P. Catajay, director of DTI-BPS, said "The DTI-BPS' collaboration with UL Standards & Engagement provides the opportunity to access additional tools through the use of UL standards for enhancing the Philippines' global market access and benchmarking solutions to address present and foreseen social challenges."
Approximately 200 participants joined the webinar.