Collaborating to Achieve International Standards Cooperation
January 13, 2021
UL Standards & Engagement Leads Workshop Series with ARSO
---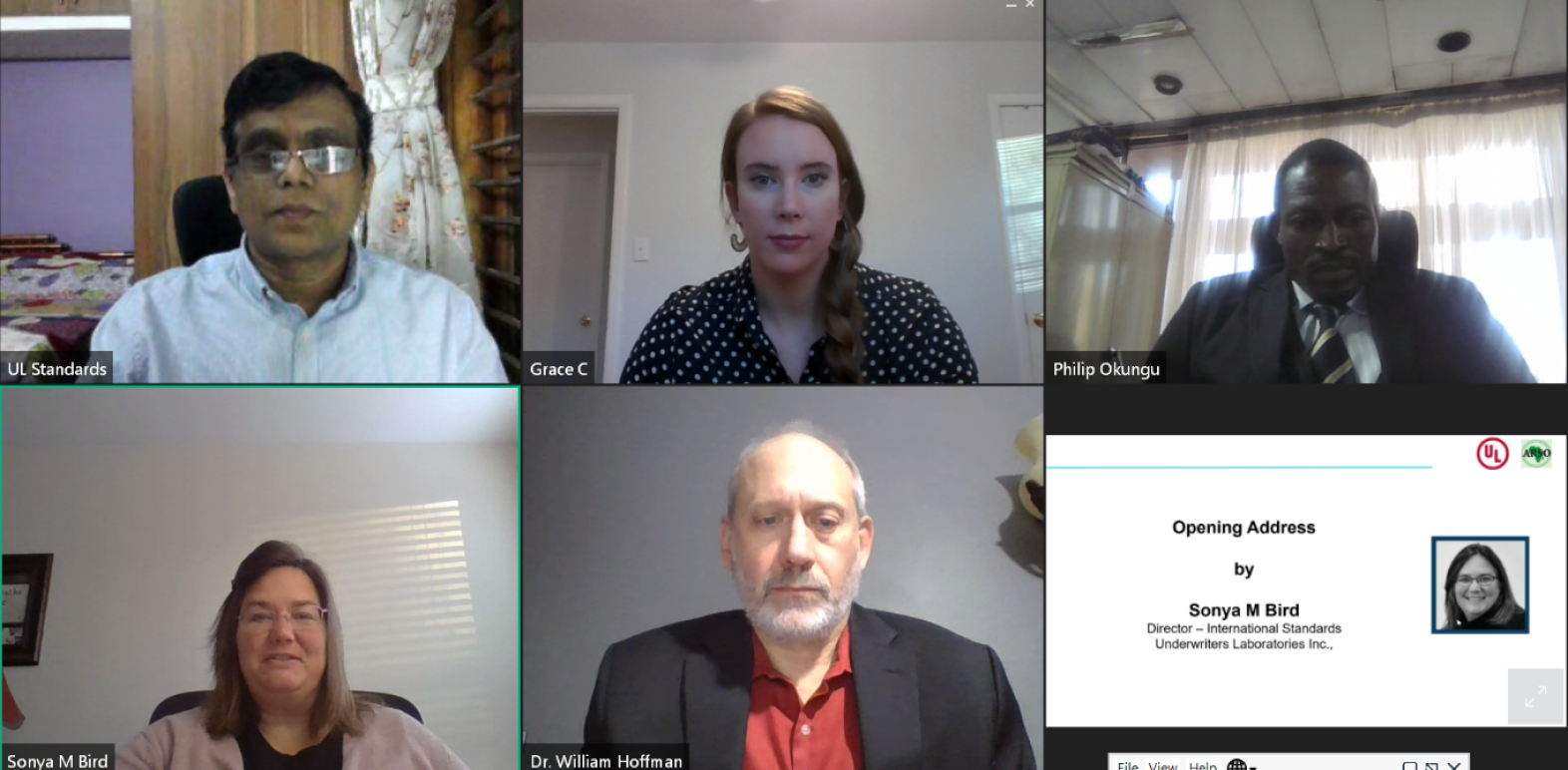 UL Standards & Engagement recently hosted a joint virtual workshop series with the African Organization for Standardization (ARSO) to promote the sharing of standardization and safety information. The series consisted of five sessions during November and December 2020, furthering a partnership formalized through a memorandum of understanding (MOU) the organizations signed in 2019.
In line with the MOU's objectives, the workshop series was designed to promote communication and collaboration between the two organizations and to increase knowledge of each other's standards development activities. Representatives of 19 countries participated in the workshops.
This series was designed in consultation and close collaboration with ARSO. It consisted of five sessions with topics ranging from the standards development process in the U.S. and Canada to the World Trade Organization's Principles for the Development of International Standards. The series also covered specific UL Standards on circular economy and fire prevention. UL Standards & Engagement proposed potential topics for the series and ARSO members voted to determine which topics were of highest priority and interest to the region.
"UL Standards & Engagement was proud to partner with ARSO to launch this e-workshop series for ARSO members," said Grace Callahan, international standards specialist at UL Standards & Engagement. "We look forward to continuing to build a strong working relationship with ARSO through the sharing of safety information and collaboration on the implementation of effective safety standards within the region."