Collaborating to Achieve International Standards Cooperation
December 2, 2021
Joint Workshop Aims to Drive Safety for Energy Storage Systems in China
---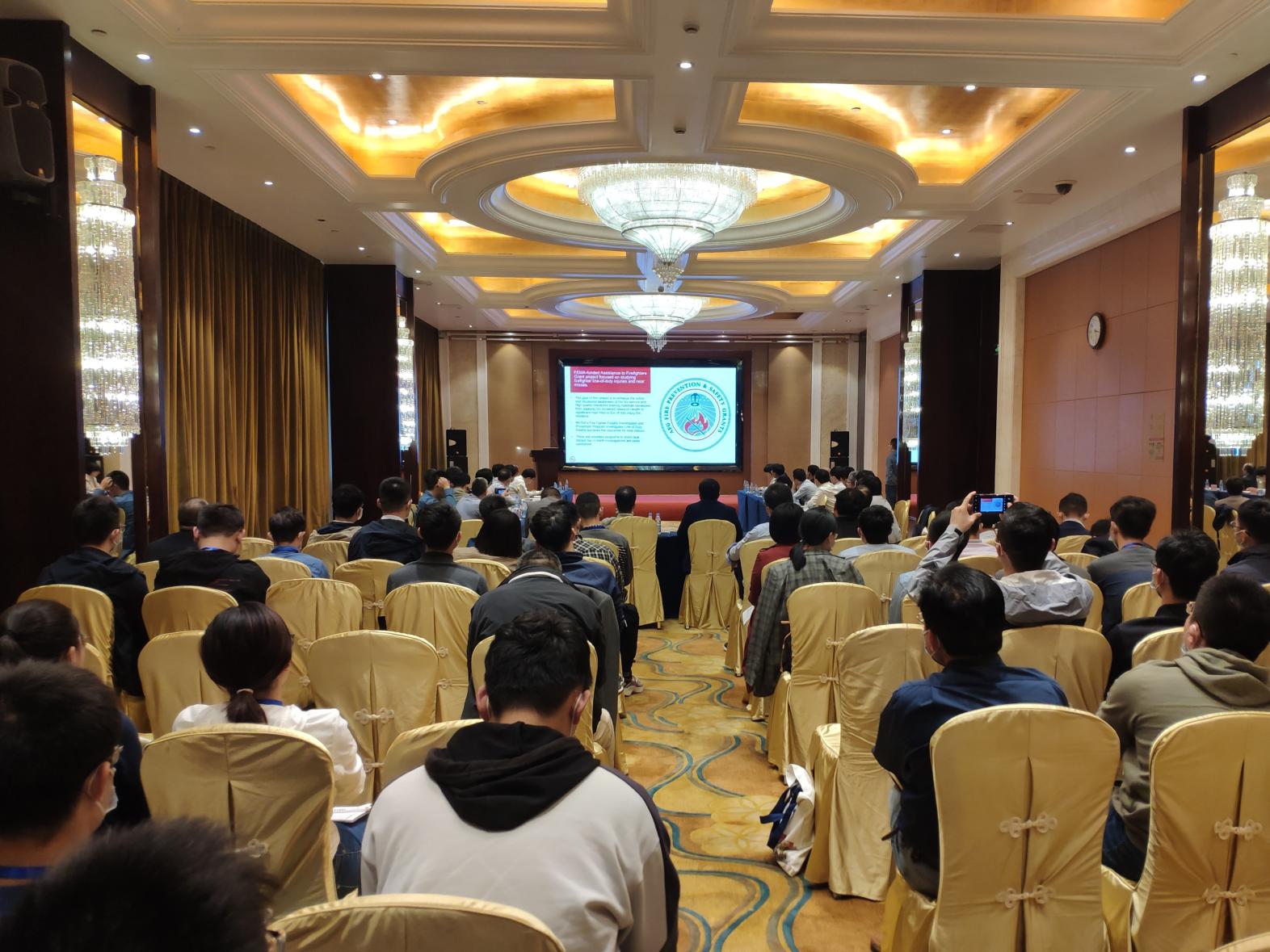 UL Standards & Engagement recently hosted a joint workshop on energy storage system (ESS) safety with the China Energy Storage Alliance (CNESA) and State Key Laboratory of Fire Science (SKLFS) of the University of Science and Technology of China (USTC). 
Held on Oct. 31, 2021, the workshop addressed fire and explosive dynamics with a focus on the safety of energy storage systems. The event also included presentations on fire service considerations by Steve Kerber, vice president of research at UL's Fire Safety Research Institute (FSRI), and Mark McKinnon, research engineer, FSRI, as well as provided an overview of the investigation of the 2020 Battery Energy Storage System explosion in Arizona, which injured four firefighters. 
The goal of the workshop was to help industry professionals in China learn about energy storage system safety and improve local systems accordingly. Approximately 50 participants attended the workshop, including energy storage system manufacturers and owners, as well as stakeholders from electrical and supply chain companies. 
In 2020, UL Standards & Engagement signed a memorandum of understanding (MOU) with CNESA that outlined goals for standards cooperation related to energy storage. This joint workshop was part of the action plan outlined in the MOU. Additional future collaboration will include continued work on ESS standard development in the region. The organizations aim to focus on the adoption or adaption of UL standards among industry professionals and driving opportunities to help improve the safety of ESS regionally.