Collaborating to Achieve International Standards Cooperation
November 10, 2021
UL Standards & Engagement Formalizes Partnership with India's Integrated Building Automation Community
---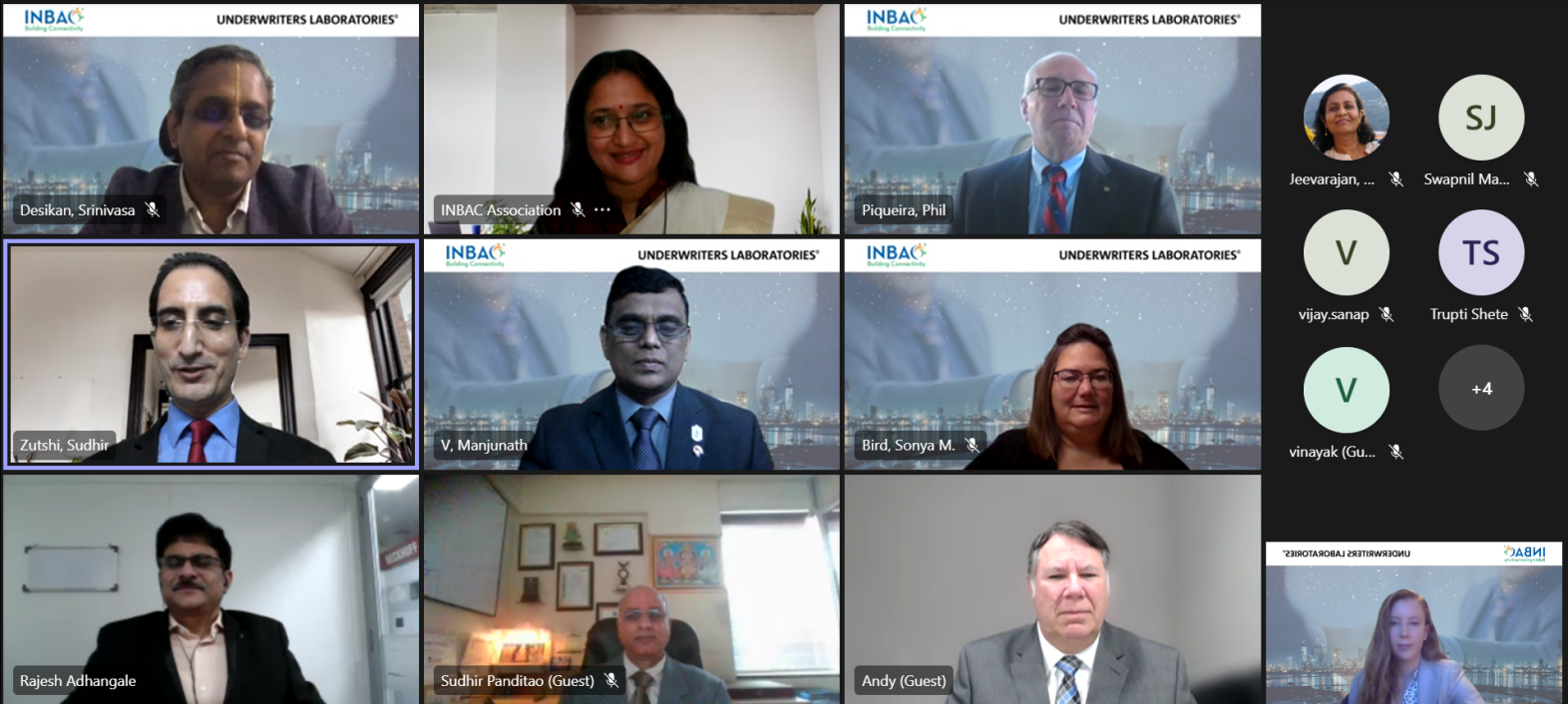 Nonprofit organizations agree to collaborate on advancing standardization and standards awareness in India
UL Standards & Engagement, a U.S.-based global standards development organization (SDO), and the Integrated Building Automation Community (INBAC) Association, a nonprofit organization based in India, virtually signed a joint memorandum of understanding (MOU), formalizing an agreement to work together toward the progress of standardization in India's building automation industry.
The MOU is the latest development for both organizations in their shared history of driving standardization and creating awareness in India by co-hosting workshops, roundtables, and other events. While UL Standards & Engagement and INBAC Association have been actively collaborating on standards awareness prior to the MOU signing, the agreement specifies joint goals and initiatives for moving forward. 
Under the terms of the MOU, both parties agree to promote reciprocal communication, standards awareness and capacity building, avoid duplication of work efforts where possible, and increase knowledge of standards development activities amongst industry experts and stakeholders. Both organizations will be working on various standards awareness initiatives to strengthen the standards ecosystem driving safety, security, and sustainability through standardization. 
"This is a great partnership and a boost to our continued effort towards facilitating standards development in India," said Phil Piqueira, vice president of global standards at UL Standards & Engagement. "We both, UL Standards & Engagement and INBAC, are committed to working together in building a cohesive, quality ecosystem with global standards as its foundation. We are happy to sign this MOU, and we are looking forward to building a stronger relationship with INBAC in years to come." 
For its part, the INBAC provided the following statement regarding the MOU: 
"We applaud the partnership of INBAC Association and UL Standards & Engagement aimed at benefits for users and the nation," said Sakhee Chandrayan, president of INBAC Association. "By the extensive adoption and use of international and open standards in the built environment, considerable savings in time, material and money can be achieved. The INBAC Association and UL Standards & Engagement, in this collaborative endeavor, are committed to work together on standardization awareness and capacity building for standardization in India in the building automation domain."
About INBAC
INBAC Association is a nonprofit organization driving a community of various stakeholders involved in building automation in India. Its vision and mission is to drive standardization within the building automation industry by creating awareness about various building automation technologies and maintaining open communication protocols that meet the critical needs of the Indian building automation market. INBAC Association leverages its strong connections worldwide to adopt various standards that are available and in use internationally.